Blackened Swordfish Sandwich
An amazing swordfish sandwich with the perfect balance of heat and crunch … Girl Carnivore says this recipe for Blackened Swordfish with spicy slaw is exactly what you need for your next meal!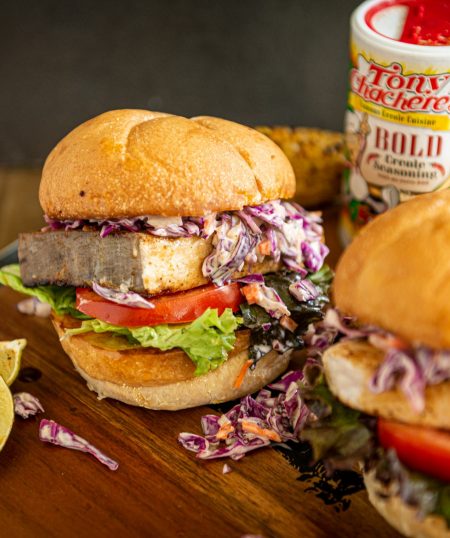 Shop Tony's Flavors In This Recipe
Ingredients
1/2 Head Cabbage, Finely Chopped

1 Carrot, Julienned and Chopped

1/2 Onion, Sliced Thin and Chopped

1/2 Cup Mayo

1 Teaspoon Tony's BOLD Seasoning

Lime

2 Swordfish Fillets

2 Tablespoons Butter, Melted and Cooled

2 Tablespoons Tony's BOLD Seasoning

Bulkie Rolls

1 Tablespoon Mayo

Red or Green Leaf Lettuce

1 Tomato, Sliced
Directions
Mix the chopped cabbage, carrot and onion in a large bowl.
Meanwhile, mix the mayo and Tony's BOLD spice together in a small bowl. Squeeze the juice from one lime in and stir to combine. Add the mayo mixture to the cabbage and toss to combine and coat well. Cover and store until ready to use.
Heat a cast iron skillet over medium heat until smoking.
While heating, pat the swordfish dry. Brush the butter on the swordfish and sprinkle a heavy coating of Tony's BOLD seasoning over the fish.
Lay the fish carefully into the hot pan. Cook 2-3 minutes per side, until the fish pulls back easily from the pan and is golden. Flip and cook another 2-3 minutes. Remove from heat.
Meanwhile, slather the insides of the bulkie rolls with mayo and toast on a hot griddle. The may produces a great toasted crust.
When ready to assemble, arrange the toasted bulkie rolls onto a serving platter. Arrange lettuce and slice a tomato over the bottom half of the bun. Add the swordfish and then top with a helping of the slaw. Finish off with the remaining roll half and serve.
Join our
family
Bring a little spice to your email inbox with Tony Chachere's Creole Club!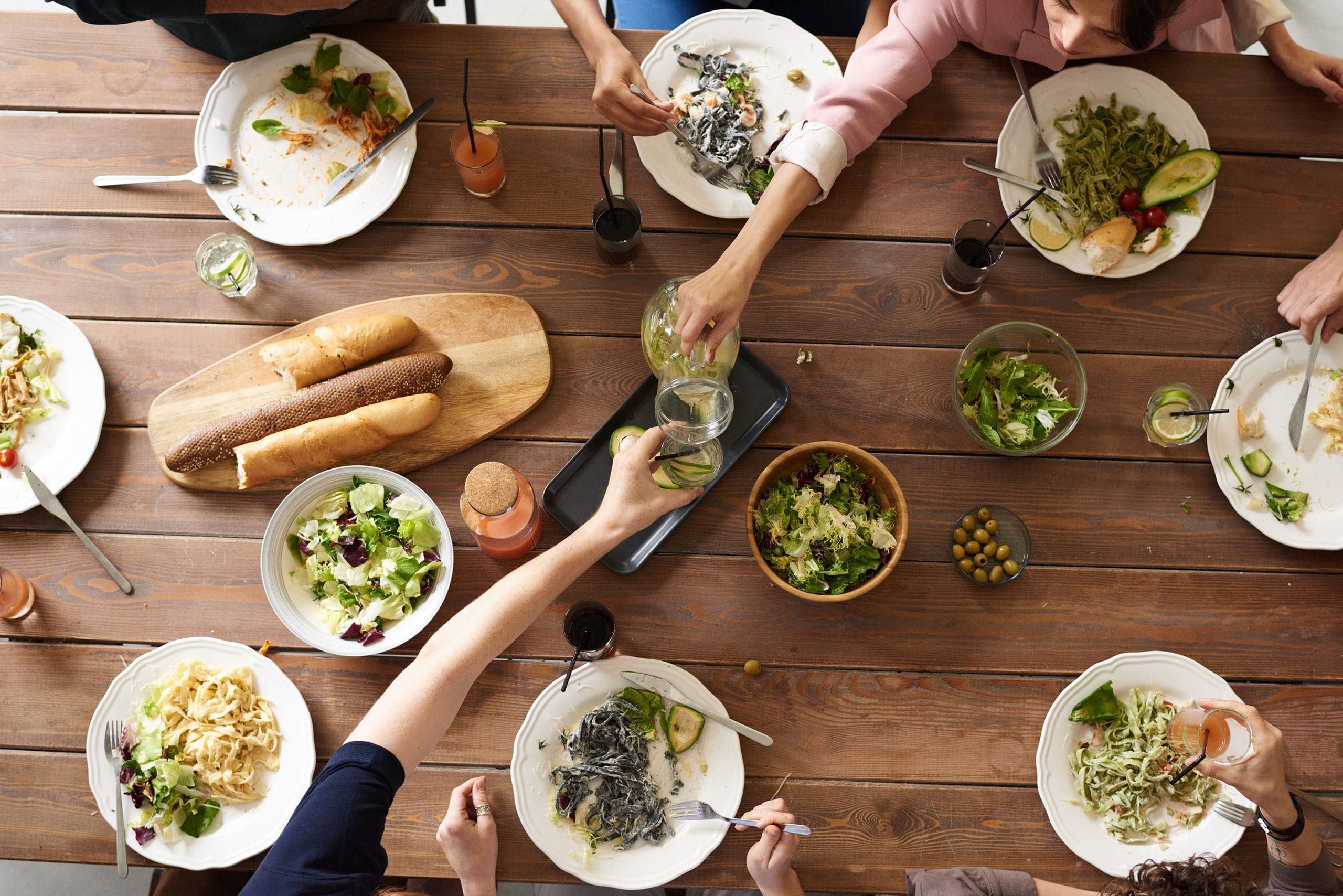 from our
Cajun Country Cookbook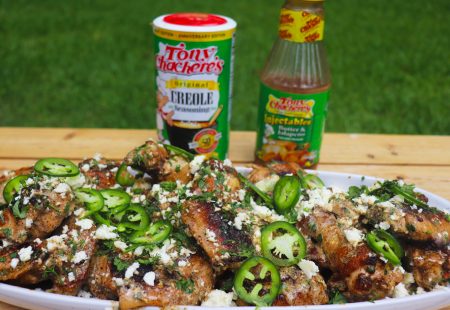 Creole-Elote Style Party Wings
@flychefaldenb takes all of the flavoring of Mexican street corn and turns it into a Creole-style…
Get Recipe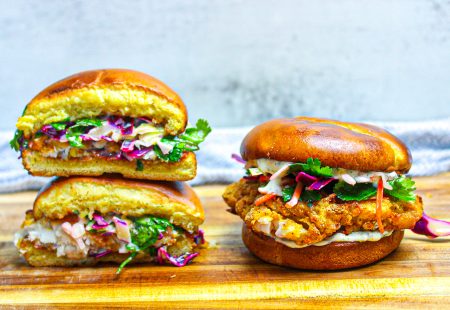 Air Fried Catfish Sandwich
Let the good times roll into your next BBQ or picnic with this Air Fried Catfish…
Get Recipe