These Wonton Chicken Tacos by @creoleseoul put an Asian-inspired spin on traditional tacos for a light and fresh meal exploding with flavor.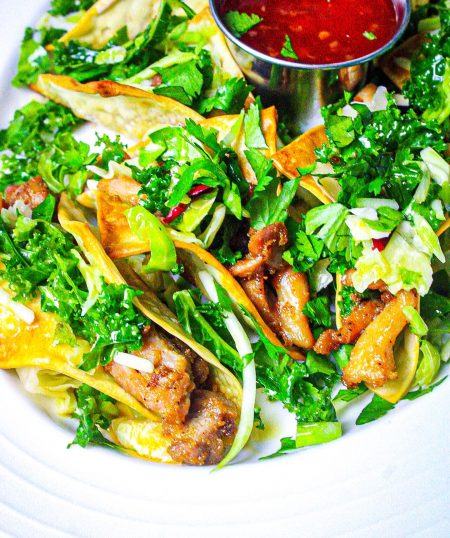 Shop Tony's Flavors In This Recipe
Ingredients
Chicken Filling:

4-5 boneless, skinless chicken thighs, finely chopped

1 tbsp sesame oil

1 tbsp soy sauce

1 tsp chili oil

1 tsp minced fresh ginger

5 cloves garlic minced

Tony's Original Creole Seasoning, to taste

Asian Slaw:

1 bag Asian Slaw Mix or coleslaw

1 cup cilantro, rough chopped

1 tbsp sesame oil

1 tbsp rice vinegar

pinch of sugar

Tacos and Garnish:

wonton wrappers

sweet Thai chili for dipping

chopped cilantro for garnish
Directions
Preheat oven to 375°F.
In a medium-sized bowl, add chopped chicken and all chicken ingredients and toss until fully covered. Cover bowl or add contents to a resealable plastic bag and refrigerate for 1 hour.
Turn a muffin tin upside down, and spray cooking oil between two muffin cups. Press a wonton wrapper between two of the muffin cups to create a "V" shape. Repeat until all slots are filled with wrappers. Make sure to fill every other row of the muffin so you have no wrappers overlapping. Bake for 5-7 minutes, or until wontons are golden brown. Check periodically to ensure they don't burn. Once done, remove from oven and set aside. Repeat with the next batch of wontons until you have about 10-15 complete wonton taco shells.
Heat olive oil in a skillet over medium-high heat. Toss in marinated chicken from the refrigerator and begin to saute the chicken. Once chicken is fully cooked, remove from heat.
Add Asian slaw mix to a large bowl along with the chopped cilantro. Add in remaining slaw ingredients and toss until greens are fully coated.
Fill each wonton shell with chicken followed by the Asian slaw. Repeat until you've filled all wonton shells, then garnish them all with more cilantro. Dip a taco in the sweet Thai chili, take a bite, and savor!
Join our
family
Bring a little spice to your email inbox with Tony Chachere's Creole Club!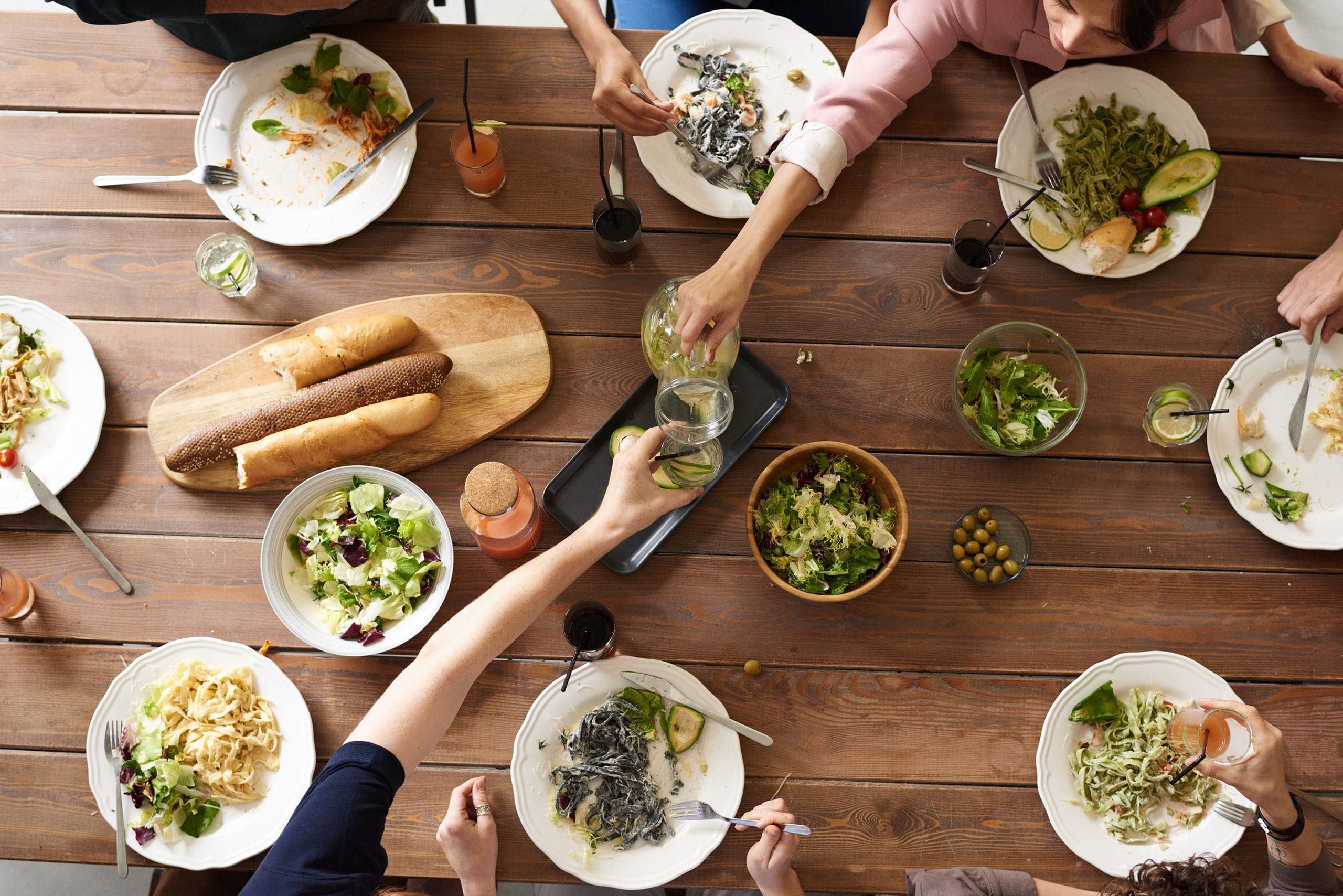 from our
Cajun Country Cookbook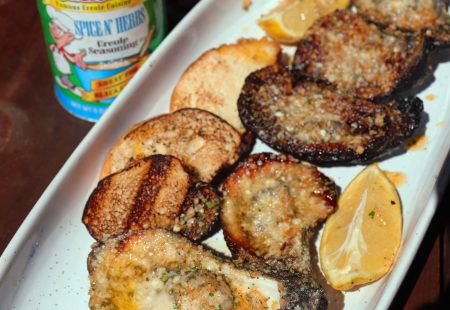 Chargrilled Oysters
Seafood and summer are a match made in heaven and @flychefaldenb knows how to fire up…
Get Recipe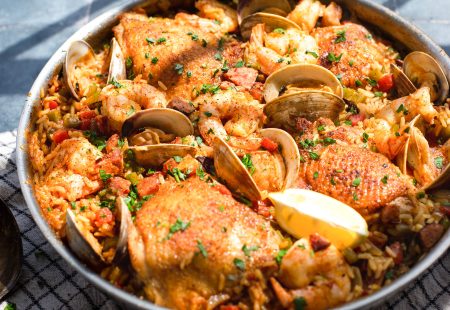 Easy Cajun Paella
This comforting and delicious paella is a Cajun twist on the traditional, thanks to Tony's Spanish…
Get Recipe