Vegan Cajun Black Bean Burgers
These Vegan Cajun Black Bean Burgers are loaded with a zesty patty, Cajun aioli and an avocado salsa.As This Savory Vegan says, these burgers are the ultimate combination of flavors!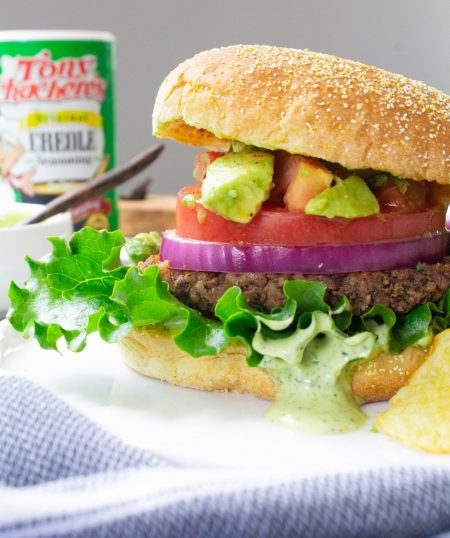 Shop Tony's Flavors In This Recipe
Ingredients
2 Cans (15 Ounces) Black Bean

1 Cup Cooked Brown Rice

1/2 Red Onion, Roughly Chopped

1/4 Cup Cilantro

1 Tablespoon Tony's Original Creole Seasoning

1 Cup Vegan Mayo

1/4 Cup Cilantro

3 Cloves Garlic, Peeled

1/2 Lemon, Juiced

1 Teaspoon Tony's Original Creole Seasoning

1 Avocado, Chopped

1 Tomato, Chopped

1/2 Lime, Juiced

Tony's Original Creole Seasoning, to Taste

5 Buns

Nonstick Spray

Lettuce

Tomatoes

Red Onions
Directions
Add the patty ingredients to a food processor. Pulse until combined – there should still be some chunks.
Line a baking sheet with parchment paper. Using about 1/2 cup of the patty mixture for each burger, form 5 patties and place them on the baking sheet. Place in the freezer for at least 20 minutes (see Note 1).
While the patties are freezing, prepare the Cajun aioli. Combine all of the ingredients in a food processor or blender and blend, scraping down the sides until fully combined. Taste and adjust seasoning as needed. Set aside until ready to use (see Note 2).
Prepare the avocado salsa by combining the ingredients in a bowl. Stir to combine. Taste and adjust Tony's Original Creole Seasoning as needed.
When you are ready to eat, heat a pan on the stove over medium-high heat. Add non-stick spray and add the patties to the pan. Cook until browned on both sides (approximately 3-5 minutes per side). Cook in batches if needed (see Note 3).
To assemble, layer Cajun aioli, lettuce, a patty, onion, tomato and avocado salsa on each bun. Serve and enjoy!
NOTES:
The patty mixture will be sticky. You can oil your hands before forming them to help keep them from sticking to you. If you are making these ahead of time, allow the patties to freeze completely and then transfer them to a freezer-safe container. No need to thaw them before cooking.
This will make more aioli than you need. It can be stored in the fridge for 3 days.
These should only be cooked on the stovetop. They will not turn out the same if you grill or bake them.
Join our
family
Bring a little spice to your email inbox with Tony Chachere's Creole Club!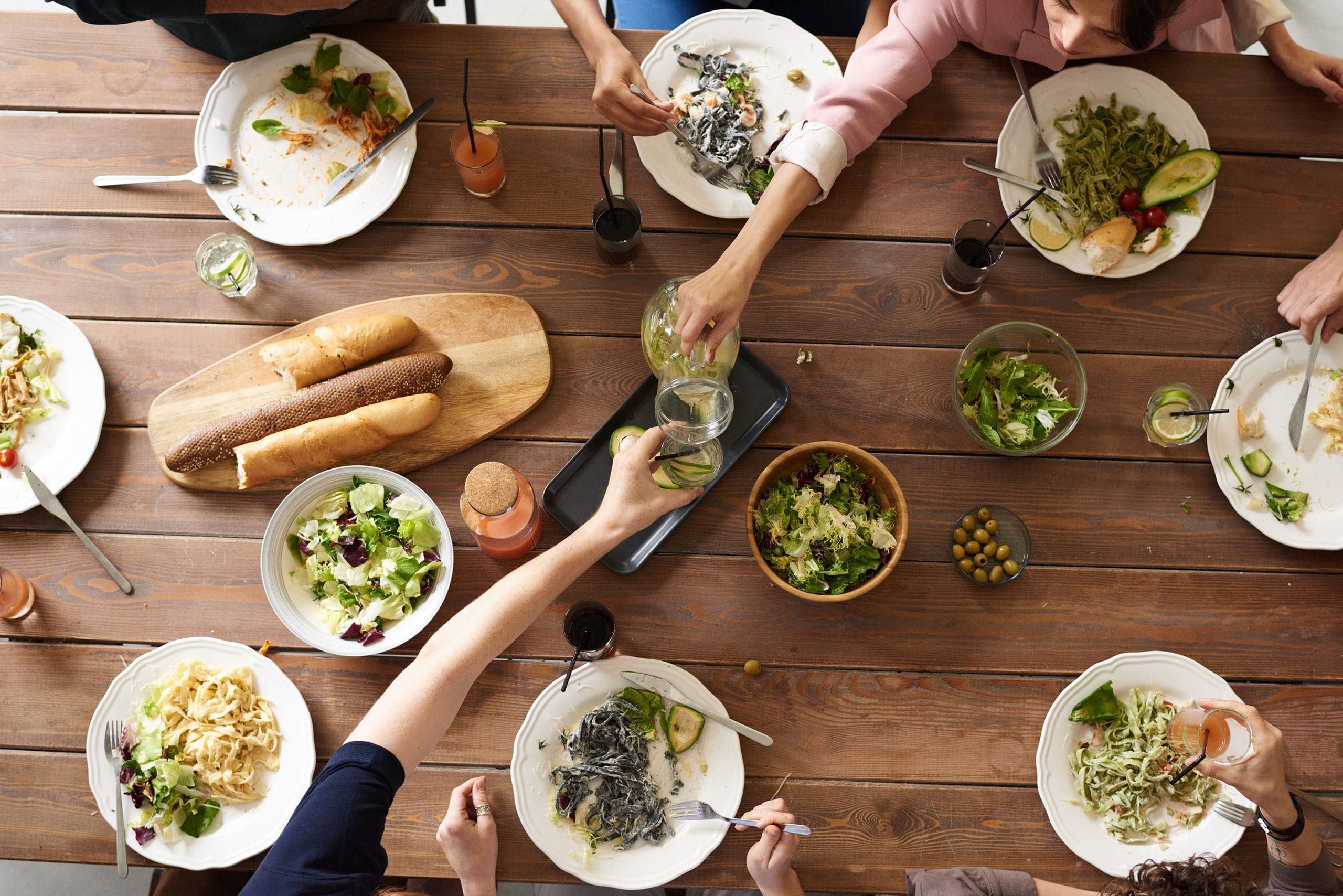 from our
Cajun Country Cookbook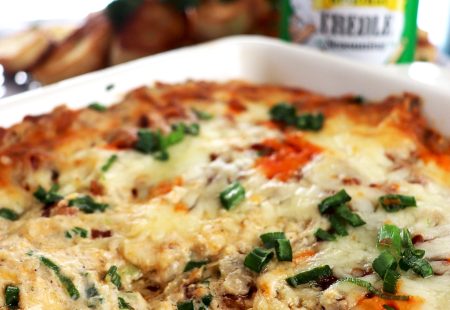 Cajun Boudin Dip
This creamy, cheesy, and dreamy dip recipe by @flychefaldenb is a party essential. Be sure you…
Get Recipe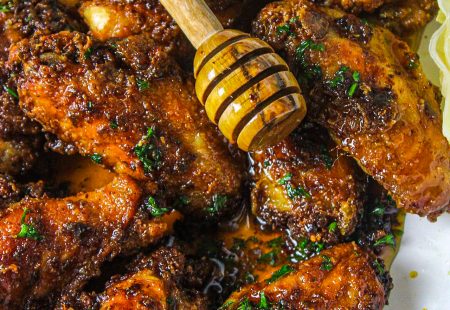 Hot Honey Wings
Try these sweet and zesty Hot Honey Wings by @creoleseoul for a bite of something you…
Get Recipe