Tony's Cured Slow-Roasted Pork Belly
Love bacon? You'll love this! Tony's Cured Slow-Roasted Pork Belly by Chef GoodEnough is super simple and delicious. The long, slow roast is well worth the wait and makes for a very tender meat.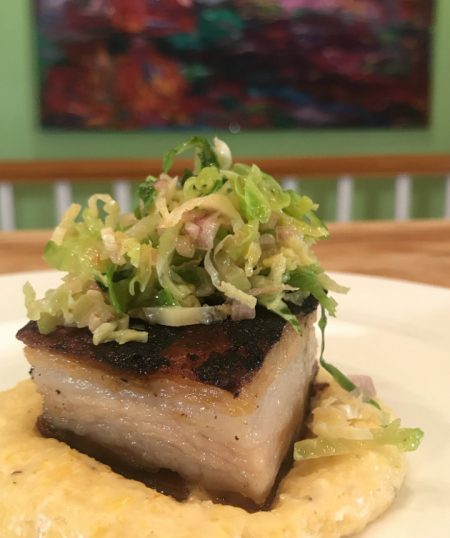 Shop Tony's Flavors In This Recipe
Ingredients
1/2 Skinless Pork Belly (Approximately 5 Pounds)

1/4 Cup Tony's More Spice Creole Seasoning

1/4 Cup Tony's No Salt Seasoning Blend

1/4 Cup Light Brown Sugar
Directions
Using a sharp knife, score the skin-side (fatty side) of the belly on a diagonal crosshatch at 2-inch intervals.
Mix together the Tony's seasonings and the brown sugar. Rub half of the mix thoroughly on one side of the pork belly and the rest on the other side.
Place the belly in a shallow dish, wrap with plastic and refrigerate overnight (between 12-14 hours).
The next day, rinse the pork belly thoroughly under cold running water, ensuring all spice is washed off.
Place on a roasting rack set inside a pan and return to the fridge overnight, unwrapped, to allow the outside to air-dry and form a pellicle. Keep the scored side of the belly face up.
The next day, place the pan with the roasting rack and belly in a 275°F oven or on a low BBQ, off of direct heat between 4-6 hours or until it is extremely tender and caramelized with fat rendered away.
Using a sharp knife, slice the belly in half lengthwise, then thinly slice crosswise.
NOTES:
You should be able to easily slide a dull knife into the belly and twist around with little resistance. If you can, it is done.
Join our
family
Bring a little spice to your email inbox with Tony Chachere's Creole Club!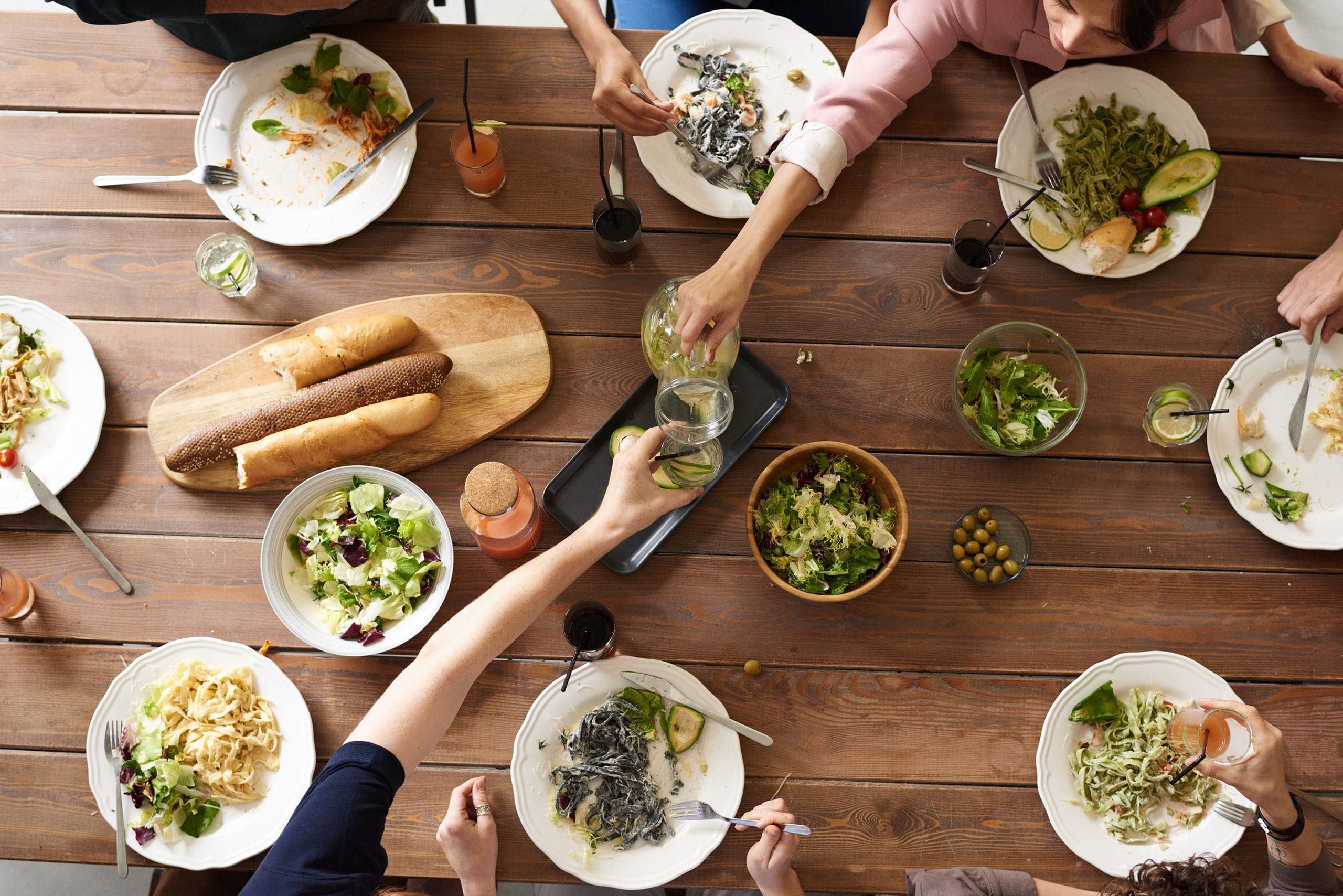 from our
Cajun Country Cookbook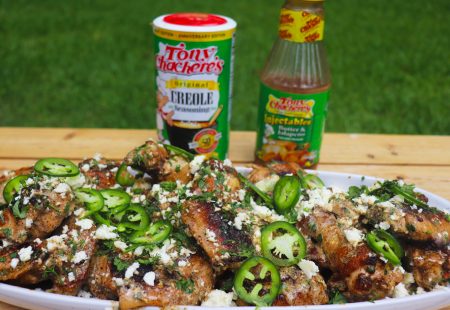 Creole-Elote Style Party Wings
@flychefaldenb takes all of the flavoring of Mexican street corn and turns it into a Creole-style…
Get Recipe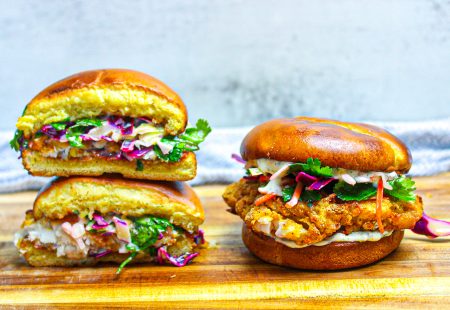 Air Fried Catfish Sandwich
Let the good times roll into your next BBQ or picnic with this Air Fried Catfish…
Get Recipe