Tony's Chicken Primavera Pasta
This seemingly indulgent, yet healthy, chicken pasta is full of sweet and tangy flavor and is easy to make. Using Tony's No Salt Seasoning Blend, this dish has no salt and no salt substitutes making it the perfect meal for lunch or dinner.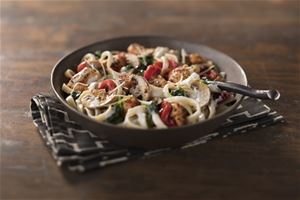 Shop Tony's Flavors In This Recipe
Ingredients
2 Tablespoons Olive Oil

2 Chicken Breasts, Diced

1 Teaspoon Tony's No Salt Seasoning Blend

1 Teaspoon Fresh Garlic, Minced

1 Cup Water (or White Wine)

2 Cups Fresh Spinach, Stems Removed

1 Cup Mushrooms, Sliced

1/2 Cup Red Bell Pepper, Julienned

3 Green Onions, Sliced

3 Tablespoons Parsley, Finely Chopped

8 Cups Cooked Pasta (Your Choice)

Freshly Grated Parmesan Cheese (if Desired)
Directions
Start by cooking the pasta of your choice. Follow the directions on the package. Put aside for later.
Drizzle 2 tablespoons of olive oil into a large skillet on high heat.
Season the chicken with Tony's No Salt Seasoning Blend.
Once skillet is hot, place chicken in skillet.
Reduce heat to medium-high.
Allow chicken to caramelize, about 5 minutes.
Add garlic and deglaze the skillet with water or white wine, and sauté for 1 minute.
Add spinach, mushrooms and peppers, and reduce heat to low.
Add precooked pasta, toss together and simmer for 2 minutes covered.
Toss in green onions, parsley and top with grated Parmesan cheese, if desired, and serve.
Join our
family
Bring a little spice to your email inbox with Tony Chachere's Creole Club!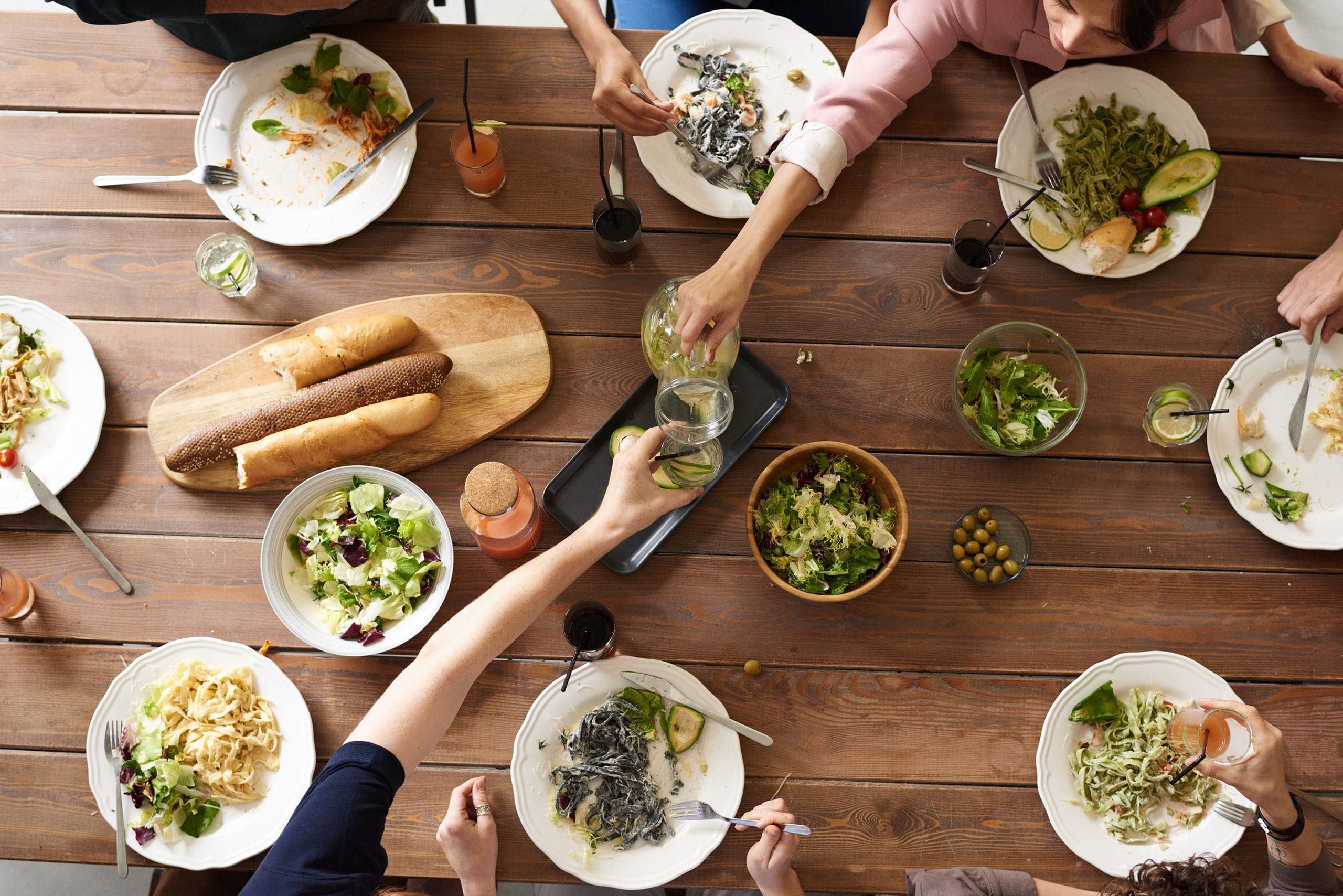 from our
Cajun Country Cookbook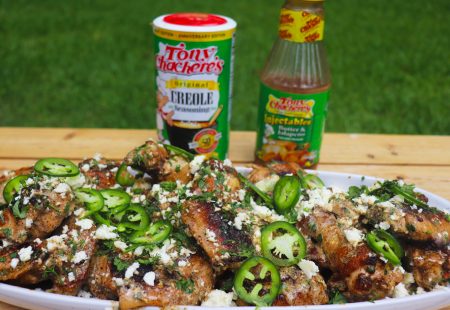 Creole-Elote Style Party Wings
@flychefaldenb takes all of the flavoring of Mexican street corn and turns it into a Creole-style…
Get Recipe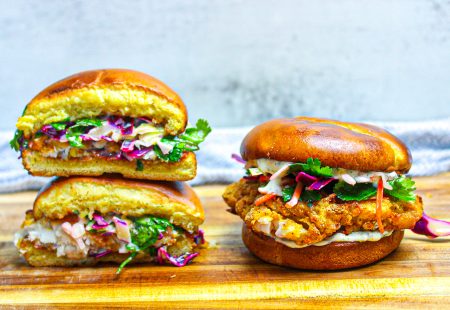 Air Fried Catfish Sandwich
Let the good times roll into your next BBQ or picnic with this Air Fried Catfish…
Get Recipe