What would be better than a warm pot of "BOLD-Man" chili. Are you BOLD enough?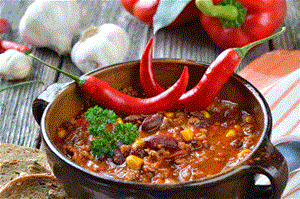 Shop Tony's Flavors In This Recipe
Ingredients
6 Slices Bacon

1 Pound Smoked Sausage, Sliced

1 Pound Lean Ground Beef

1 Large Onion

1 Large Bell Pepper, Diced

1 Clove Garlic, Minced

1 Large Jalapeño, Minced

1 Teaspoon Dry Mustard

1 Teaspoon Celery Seeds

1 Tablespoon Chili Powder

3 Cups Crushed Tomatoes

1/2 Cup Worcestershire Sauce

1 Cup Red Wine

1 Can (15 Ounces) Pinto Beans

2 Cans (15 Ounces Each) Kidney Beans

Tony's Original Creole Seasoning, to Taste
Directions
In a Dutch oven over high heat, cook bacon until crisp and remove, crumble and set aside.
Place the sliced sausage into the pot and cook until brown, remove and set aside with bacon. Then the ground beef may be added and cooked until completely browned. Remove and pour off excess fat.
In the same pot, sauté onions, bell pepper, jalapeño and garlic. Cook until onions become translucent, about 10-15 minutes.
Stir in dry mustard, celery seed and chili powder, and simmer for 10 minutes.
Add tomato, Worcestershire, wine and all cooked meats to the pot and mix well and heat to boiling.
Reduce heat to medium to simmer and add Tony's BOLD seasoning and simmer for 30 minutes, stirring occasionally.
Add beans with liquid and heat to boiling, reduce heat and simmer for 1 hour.
Join our
family
Bring a little spice to your email inbox with Tony Chachere's Creole Club!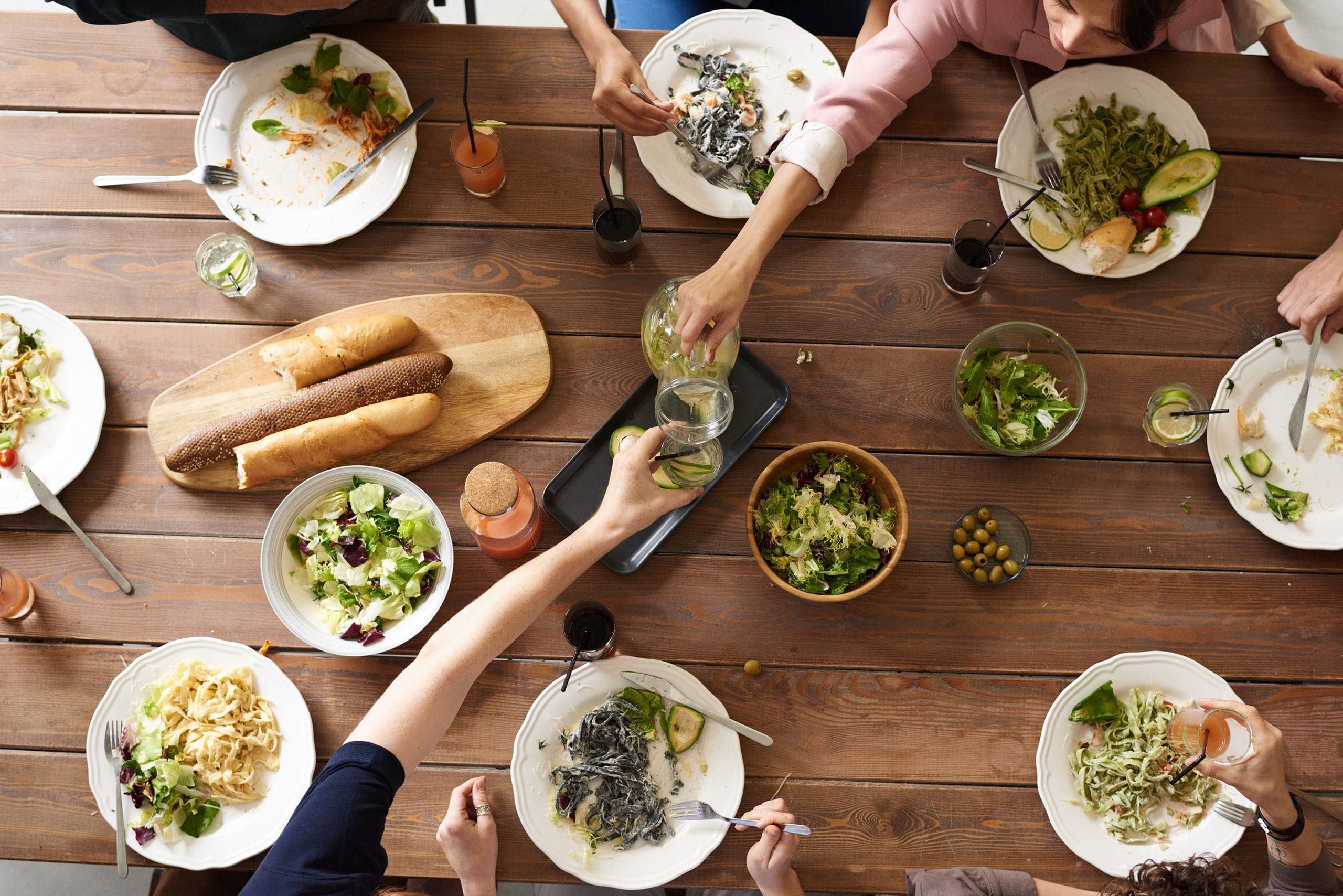 from our
Cajun Country Cookbook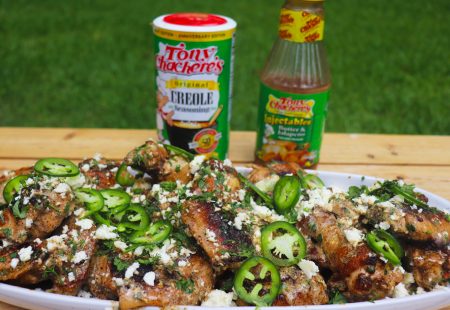 Creole-Elote Style Party Wings
@flychefaldenb takes all of the flavoring of Mexican street corn and turns it into a Creole-style…
Get Recipe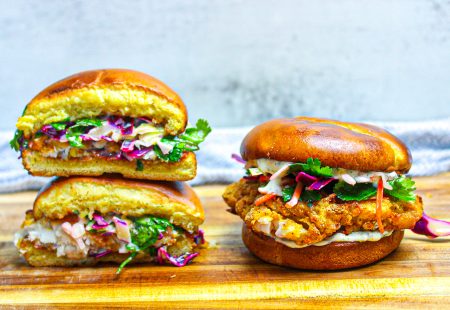 Air Fried Catfish Sandwich
Let the good times roll into your next BBQ or picnic with this Air Fried Catfish…
Get Recipe