Upgrade your traditional homemade buttermilk biscuits with these Sweet Potato Biscuits by @flychefaldenb. Enjoy this southern classic for breakfast, lunch, dinner and anytime in between!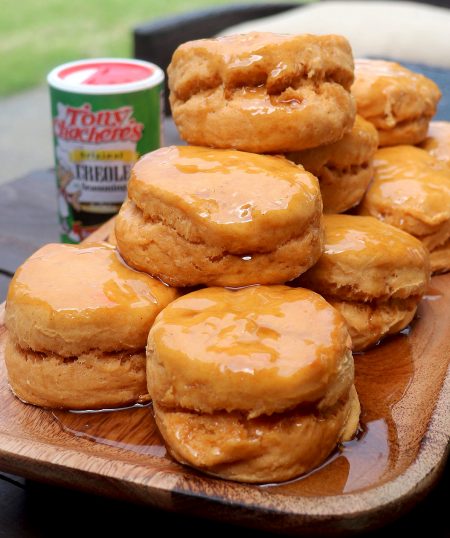 Shop Tony's Flavors In This Recipe
Ingredients
1 1/2 cup sweet potatoes (mashed)

1/2 cup unsalted butter (frozen)

3 1/4 cup all purpose flour

2 tbs baking powder

1/4 tsp baking soda

1 cup buttermilk (cold)

1/4 cup Tony's Praline Honey Ham Marinade Injectable

1 tsp Tony Chachere's Creole Seasoning

2 tbs sugar

Praline Butter Sauce Ingredients: 

1/3 cup Tony's Praline Honey Ham Marinade Injectable

3 tbs butter (melted)
Directions
1. Preheat oven to 400F and line a baking sheet with parchment paper. Set aside.
2. In a large bowl, combine mashed sweet potatoes Praline Honey Marinade and buttermilk. Whisk to combine.
3. In another bowl, add 3 cups of flour, baking powder, baking soda, sugar, and Tony's Creole Seasoning. Stir just until combined.
4. Using a box grater, grate the frozen butter into small pieces and mix into the flour mixture. 5. Add the flour mixture into sweet potatoes and mix until it forms a dough.
6. Turn out dough onto a lightly floured surface. The dough will be sticky so sprinkle the remaining flour on top of the dough as well.
7. Knead the dough 10 times, sprinkling with additional flour as necessary.
8. Roll the dough out to about 3/4-inch thick and cut with round cutters.
9. Place on prepared baking sheet and bake for 15 to 20 minutes or until golden brown and cooked through.
10. Add the Praline Butter Sauce ingredients to a microwave safe bowl and microwave for 1 minute.
11. Brush on top biscuits and serve immediately.
Join our
family
Bring a little spice to your email inbox with Tony Chachere's Creole Club!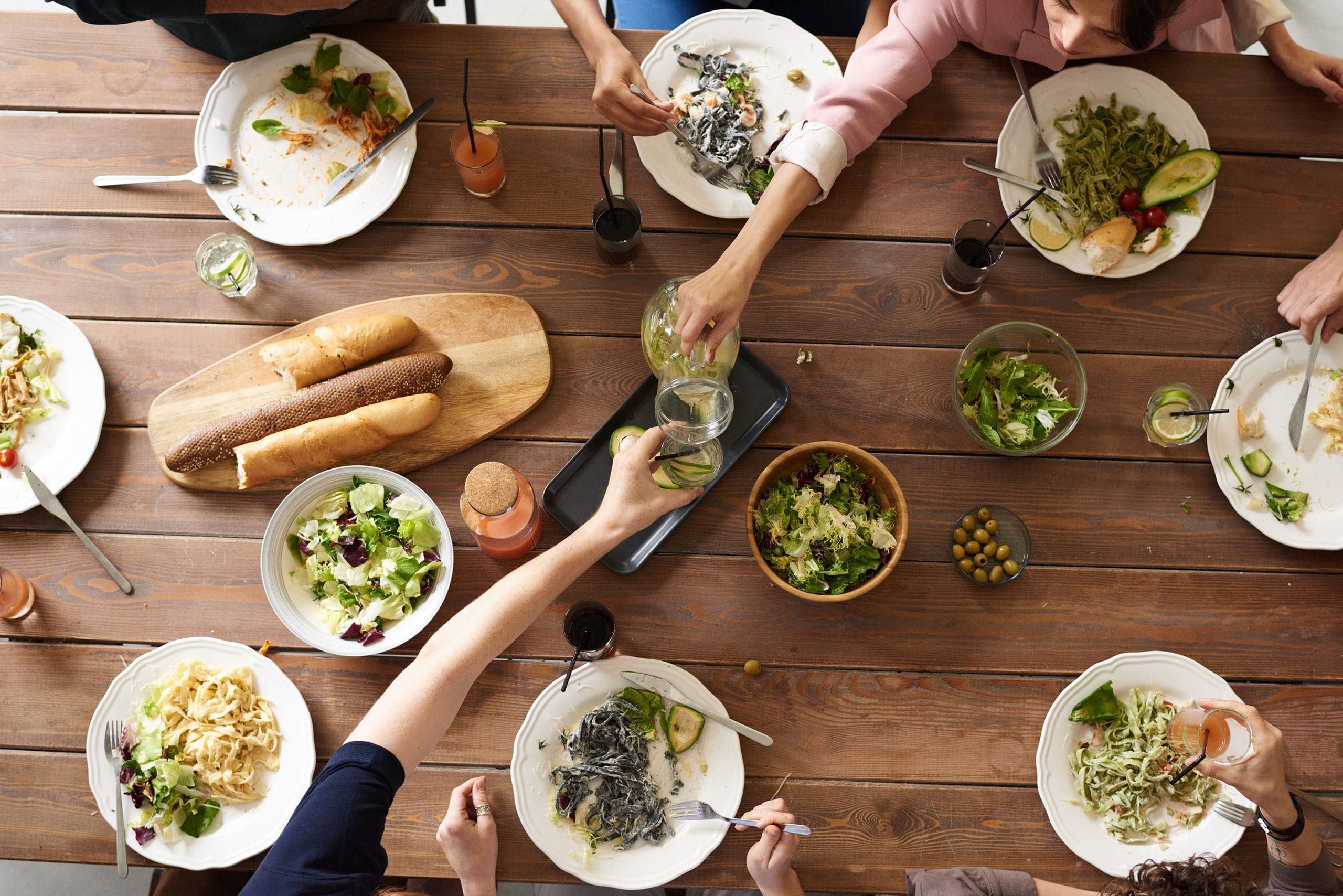 from our
Cajun Country Cookbook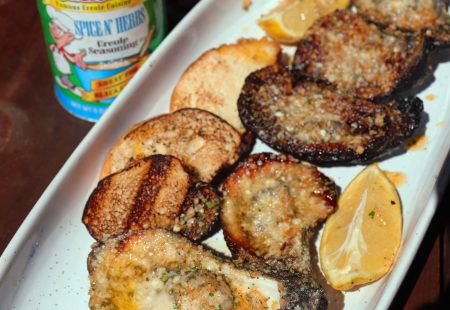 Chargrilled Oysters
Seafood and summer are a match made in heaven and @flychefaldenb knows how to fire up…
Get Recipe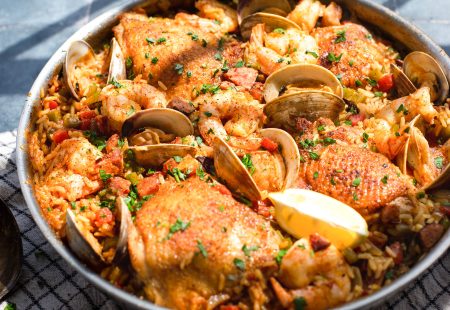 Easy Cajun Paella
This comforting and delicious paella is a Cajun twist on the traditional, thanks to Tony's Spanish…
Get Recipe