Sweet Heat Smashed Potatoes
Crispy, buttery, and full of sweet heat; @flychefaldenb smashed potatoes make the ultimate side dish for virtually anything, from steak to roasted chicken.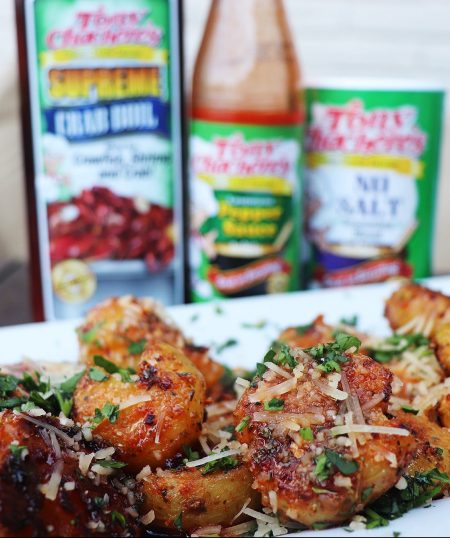 Shop Tony's Flavors In This Recipe
Ingredients
1.5 lb baby Dutch potatoes

1/4 c Tony Chachere's Supreme Crab Boil

1/3 c butter (melted)

1/3 c honey

1 tbs Tony's Pepper Sauce

1 tsp paprika

1 tsp Italian seasoning

1/2 tsp red pepper flakes (optional)

1 tsp Tony's No Salt Seasoning Blend

1/4 c grated parmesan cheese

Fresh parsley and shredded parmesan cheese for garnish
Directions
Scrub the potatoes clean if dirty and rinse under running water.
Preheat the oven to 425 degrees Fahrenheit.
In a large pot, fill it with enough water to cover the potatoes and add in the crab boil. Bring the water to a rolling boil.
Once boiling, add in potatoes and cook for 12-15 minutes or until tender.
Strain the water and toss the potatoes in butter, honey, pepper sauce, paprika, Italian seasoning, pepper flakes and No Salt Seasoning Blend.
Place the potatoes on a nonstick baking sheet and use a fork or bottom of a glass to gently smash the potatoes.
Sprinkle grated parmesan over the potatoes and bake in the oven for 20-25 minutes or until golden and crispy.
Garnish with parsley and shredded parmesan and enjoy!
Join our
family
Bring a little spice to your email inbox with Tony Chachere's Creole Club!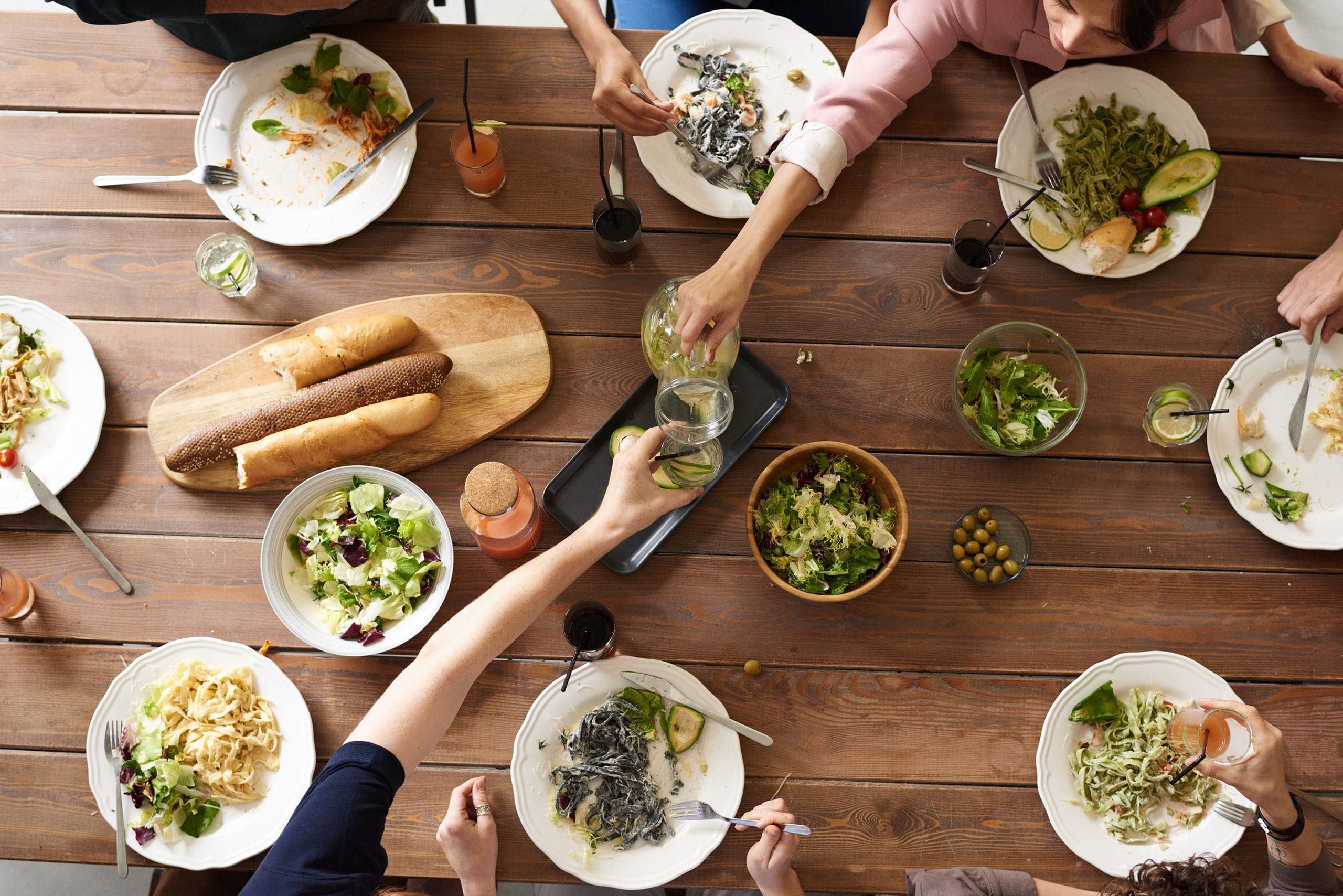 from our
Cajun Country Cookbook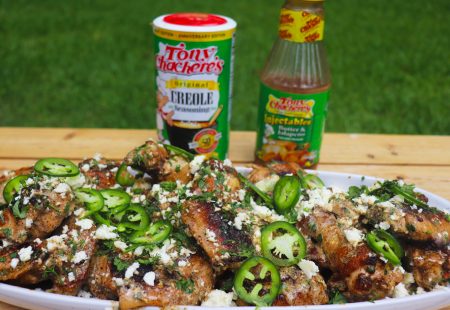 Creole-Elote Style Party Wings
@flychefaldenb takes all of the flavoring of Mexican street corn and turns it into a Creole-style…
Get Recipe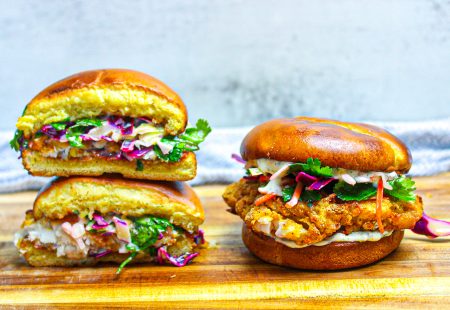 Air Fried Catfish Sandwich
Let the good times roll into your next BBQ or picnic with this Air Fried Catfish…
Get Recipe