Soft, crunchy, savory, and cheesy, these Surf 'N' Turf Crunchwraps by Eat For Cheap are a flavorful and fun meal, perfect for lunch or dinner. Change out the proteins and make them different each time!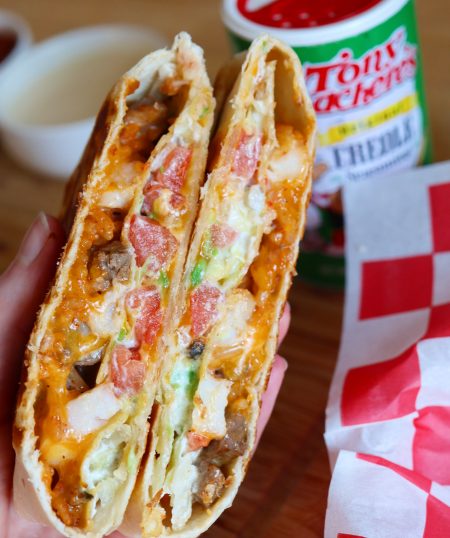 Shop Tony's Flavors In This Recipe
Ingredients
2 Teaspoons Tony's Original Creole Seasoning

1/4 Pound Shrimp, Peeled and Deveined (You May Substitute with Any Protein of Choice)

1/4 Pound Flank Steak, Cubed (You May Substitute with Any Protein of Choice)

Extra-Large Burrito Tortilla

Regular Flour Tortilla, Cut into a Smaller Circle (About the Diameter of a Drinking Glass)

Tostada

1/4 Cup Cooked Rice (Your Choice of Rice)

1 Tablespoon Queso

1 Tablespoon Sour Cream

1/4 Cup Shredded Lettuce

1/4 Cup Tomato, Chopped

1/4 Cup Avocado, Cubed

1/2 Cup Cheddar Cheese, Shredded

1 Tablespoon Butter

2 Tablespoons Olive Oil

Optional Sides for Dipping: Queso, Salsa, Spicy Mayo
Directions
Making the Crunchwrap:
Season shrimp and steak with 1 teaspoon each of Tony's Original Creole Seasoning.
Heat 1 tablespoon olive oil over medium heat. Cook shrimp until they form a "C" shape, about 2 minutes on each side. Remove and cut into small pieces.
In the same pan, add remaining olive oil and cook steak for about 4 minutes, stirring occasionally. Remove from pan and set aside.
Assembling the Crunchwrap:
Set your extra-large tortilla on a cutting board or clean surface. In the center, add half the cheese, rice, steak, shrimp, and top with queso.
Spread sour cream on one side of the tostada and place it on top, sour cream side up.
Add your shredded lettuce, tomato and avocado, and top with Tony's Original Creole Seasoning for more flavor. Add remaining cheese and flour tortilla. Fold edges up and over the center, working your way around until the wrap is closed.
Heat butter in a pan over medium heat. Place crunchwrap seam-side down and cook for about 2-3 minutes, or until golden. Flip and repeat for the other side, about 2 minutes.
Cut in half and enjoy with your desired sides for dipping. Enjoy!
Join our
family
Bring a little spice to your email inbox with Tony Chachere's Creole Club!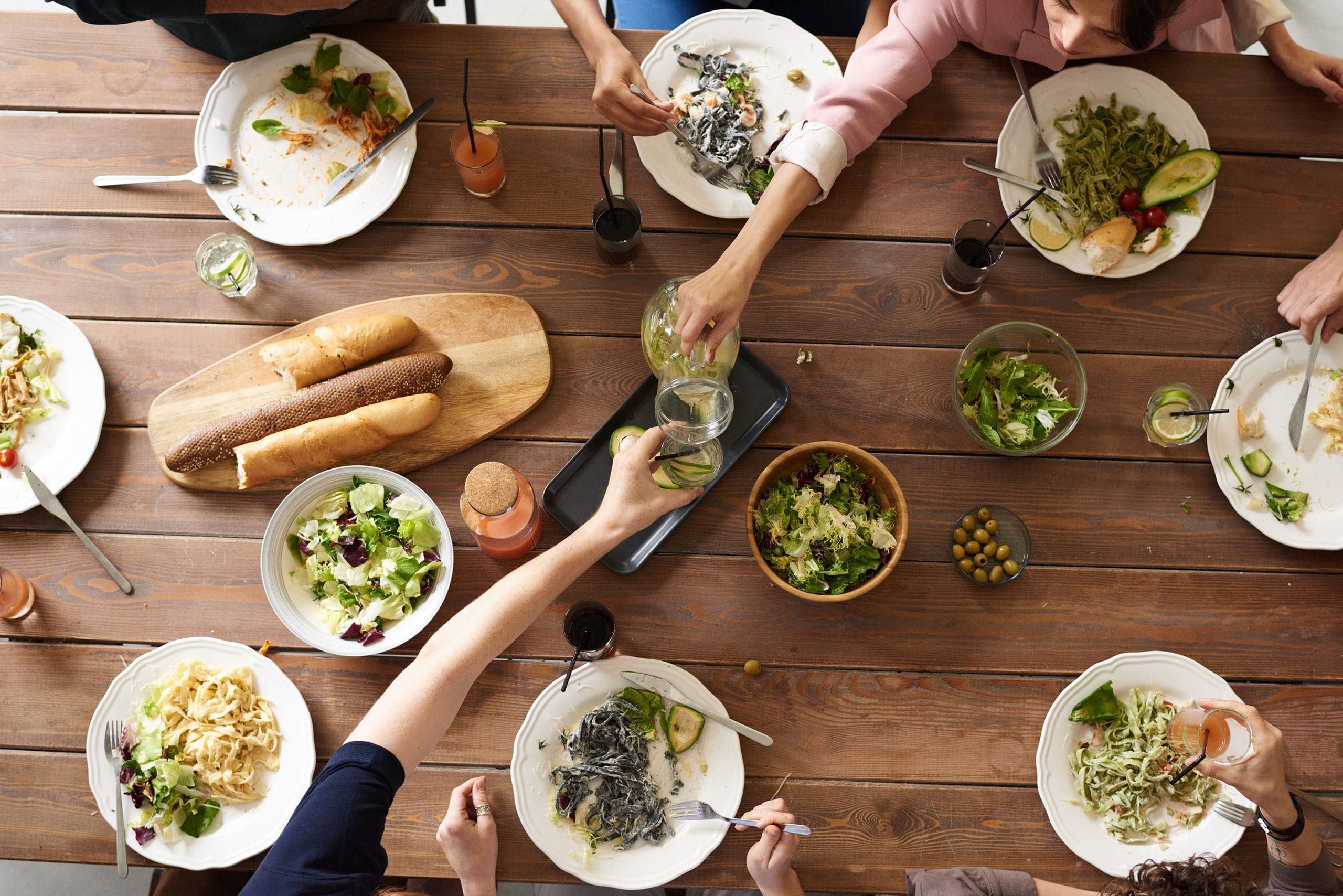 from our
Cajun Country Cookbook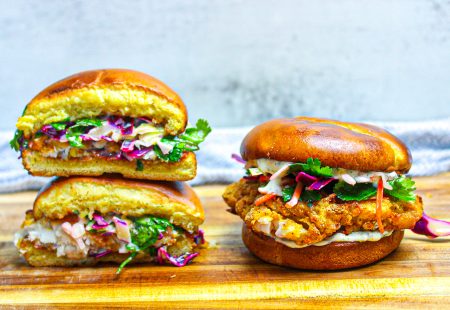 Air Fried Catfish Sandwich
Let the good times roll into your next BBQ or picnic with this Air Fried Catfish…
Get Recipe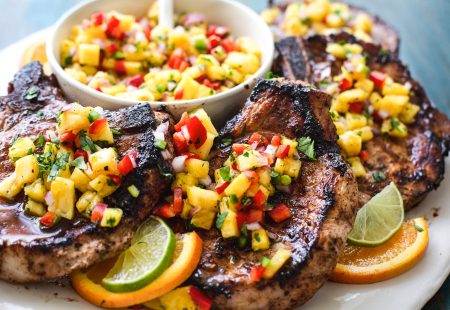 Jerk-Inspired Pork Chops with Pineapple Salsa
Grilling season is here and a delicious pork chop is hard to beat. This Jerk-Inspired Pork…
Get Recipe