Spicy, sweet and salty meld together to perfectly balance each other in this amazing Spicy Caramel Popcorn. Key To My Lime says this will be a holiday hit with everyone!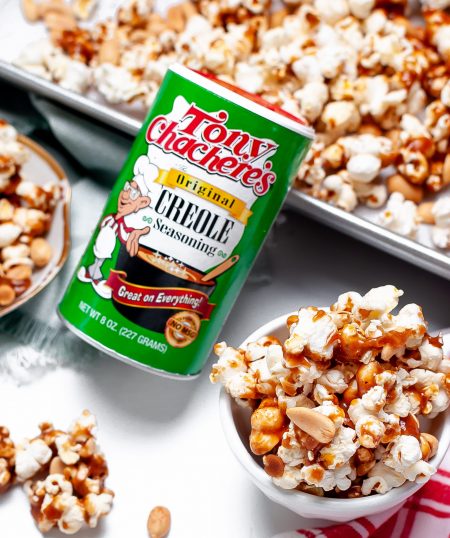 Shop Tony's Flavors In This Recipe
Ingredients
6 Heaping Cups Popcorn (Freshly Popped)

1 Cup Roasted Peanuts

1/2 Cup Dark Brown Sugar, Packed

1/4 Cup Unsalted Butter

2 Tablespoons Light Corn Syrup

1/4 Teaspoon Tony's Original Creole Seasoning (Plus More for Sprinkling)

1/4 Teaspoon Baking Soda

1/2 Teaspoon Tony's No Salt Seasoning Blend
Directions
Preheat oven to 200°F. Line a large baking sheet with parchment paper or a silicone baking mat.
Spread the popcorn evenly over the lined baking sheet, then sprinkle the peanuts evenly over top the popcorn.
To a medium saucepan over medium heat, add the brown sugar, butter, corn syrup and 1/4 teaspoon Tony's Original Creole Seasoning. Stir with a wooden spoon until the butter is melted and the ingredients are fully mixed. Let the mixture come to a light boil, then boil undisturbed for 5 minutes. Depending on your stove, you may have to turn the temperature down as the 5 minutes goes on to keep the temperature at the same steady temperature (like with a glass stove top).
When the 5 minutes are up, add the baking soda and the Tony's No Salt Seasoning Blend and stir with a wooden spoon. The mixture will puff up, and it's important that you move very quickly. Pour the caramel over the popcorn, and use two wooden spoons to evenly coat the popcorn with the caramel.
Bake for 1 hour, stirring the popcorn every 20 minutes. When it's finished baking, remove the caramel corn from the oven and immediately sprinkle it with Tony's Original Creole Seasoning to taste.
Let cool, then break into bite-sized pieces and enjoy!
NOTE:
If you prefer a spicier flavor over a saltier flavor, you can opt to top the popcorn with Tony's More Spice Creole Seasoning.
Join our
family
Bring a little spice to your email inbox with Tony Chachere's Creole Club!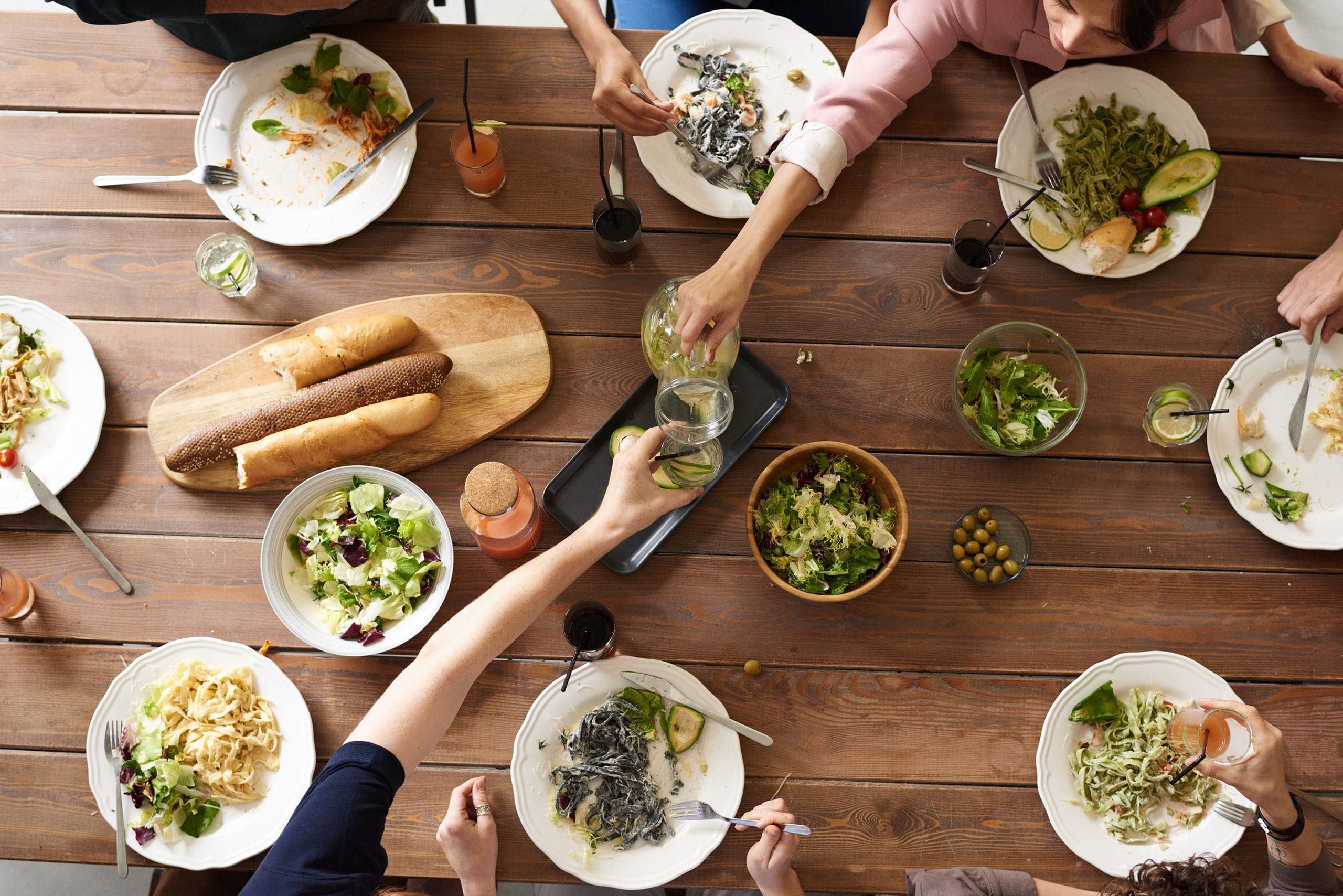 from our
Cajun Country Cookbook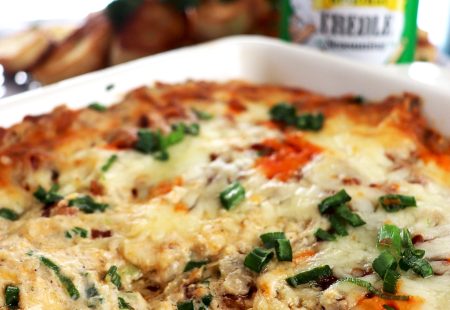 Cajun Boudin Dip
This creamy, cheesy, and dreamy dip recipe by @flychefaldenb is a party essential. Be sure you…
Get Recipe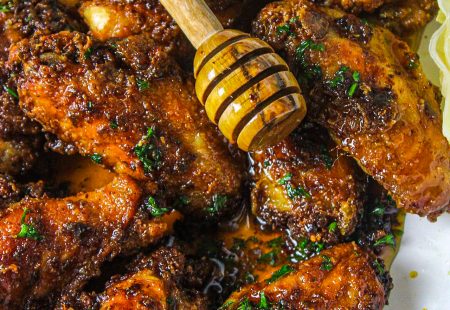 Hot Honey Wings
Try these sweet and zesty Hot Honey Wings by @creoleseoul for a bite of something you…
Get Recipe