Spiced Peach Skillet Cake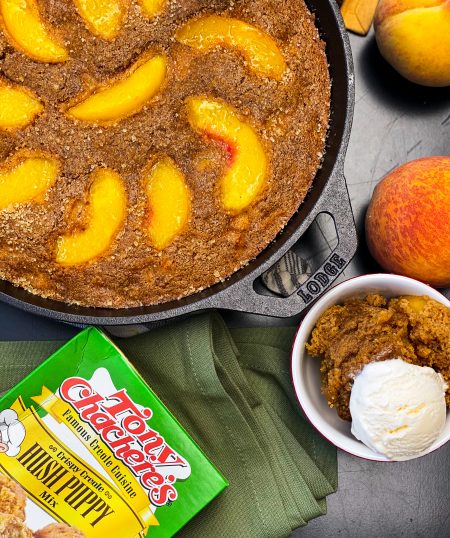 Shop Tony's Flavors In This Recipe
Ingredients
1 Box Tony's Crispy Creole Hush Puppy Mix

1 Cup Brown Sugar

1 Tablespoon Cinnamon

1/4 Teaspoon Ground Ginger

1 Teaspoon All Spice

1 Teaspoon Vanilla Extract

4 Tablespoons Melted Butter

1 Egg

3/4 Cup Milk

1 Cup Diced Peaches, Plus 8-12 Fresh Peach Slices

Powdered Sugar or Turbinado Sugar for Dusting
Directions
Preheat oven to 350°F.
Mix Tony's Crispy Creole Hush Puppy Mix, brown sugar, cinnamon, ginger and all spice in a large bowl.
In another bowl, mix together vanilla, butter, egg and milk. Whisk to combine.
Fold wet ingredients into the dry ingredients and then fold in diced peaches.
Butter a 9″ cast iron skillet.
Pour batter into the skillet and then top with more fresh peach slices.
Bake for 25-35 minutes until cake is cooked through.
Let cool completely and then sprinkle with powdered sugar or Turbinado sugar.
Join our
family
Bring a little spice to your email inbox with Tony Chachere's Creole Club!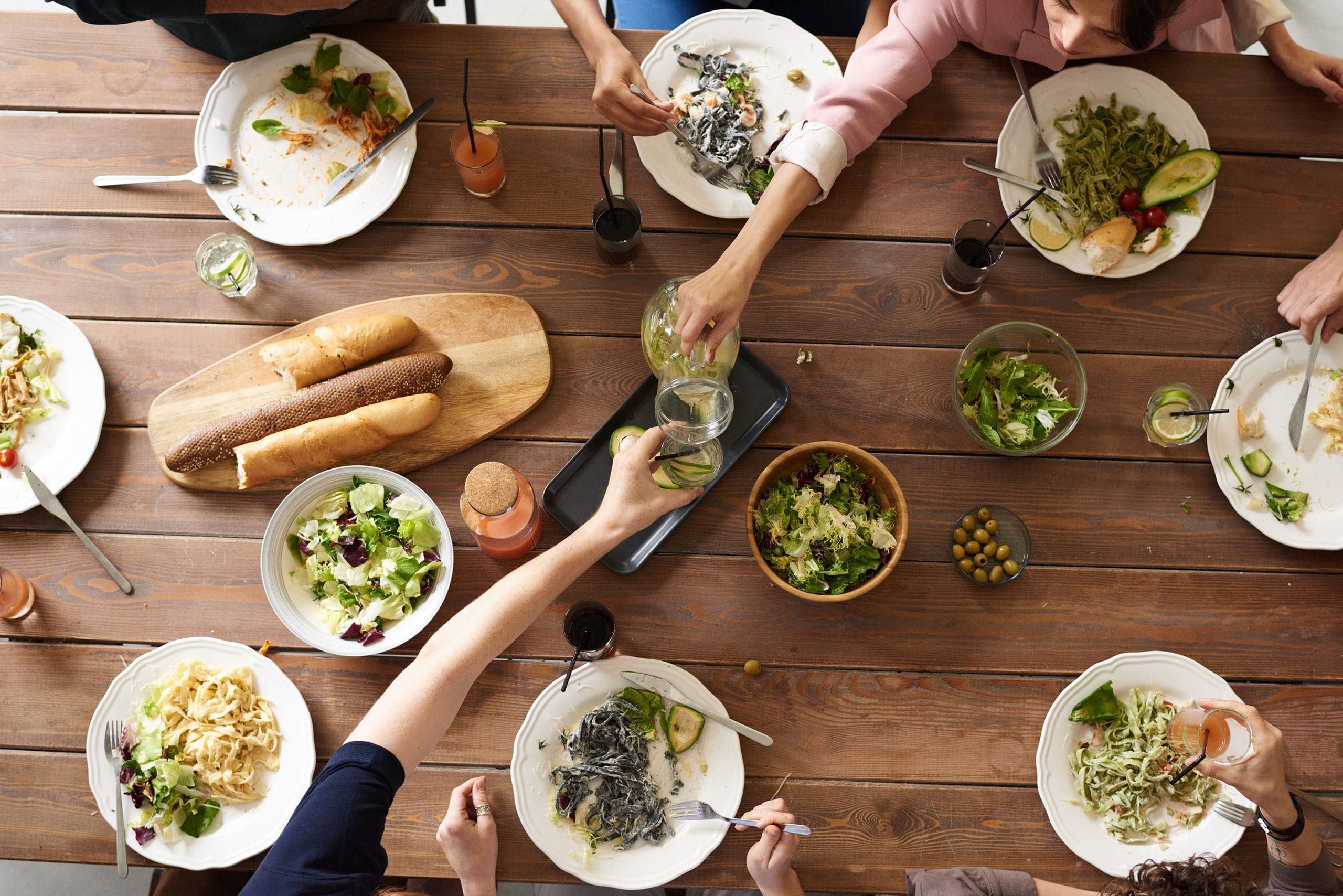 from our
Cajun Country Cookbook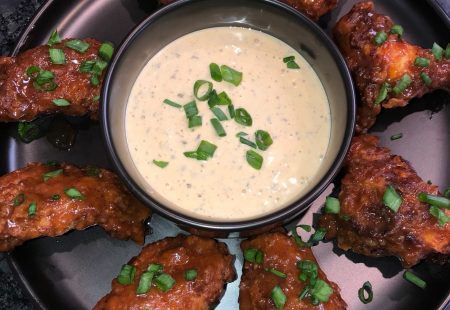 Creole BBQ Chicken Wings
Whether for your next backyard BBQ, picnic or tailgate, take your wings game to the next…
Get Recipe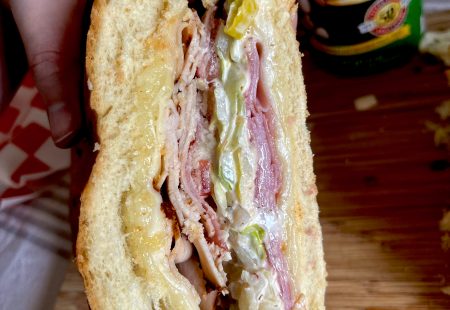 Cajun Grinder Salad Sandwich
The iconic TikTok Grinder Salad Sandwich has finally made its way to Tony Chachere's, and @eatforcheap puts the…
Get Recipe