This Southern White Bean Recipe by flychefaldenb is a creamy, hearty blend of beans with smoked sausage that's perfect for a crisp, fall night. Cooked in a Dutch Oven, this dish can also be paired with rice.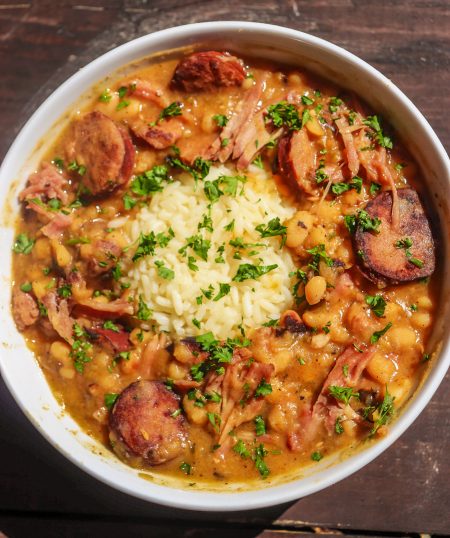 Shop Tony's Flavors In This Recipe
Ingredients
1 lb navy beans

6 cup chicken stock

1 tbs olive oil

1 lb smoked sausage (sliced ¼ in rounds)

2 tbs butter

1 onion (finely diced)

1 bell pepper (finely diced)

1 stalk celery (finely diced)

3 cloves garlic (minced)

1 ham hock

1 tsp Tony Chachere's Supreme Crab Boil

1 tbs Tony's Spices & Herbs

1 tbs Tony Chachere's Spices N' Herbs

2 bay leaves

Rice for serving

Parsley for garnish
Directions
Place beans in a large bowl and fill with water 1 inch above the beans. Let soak overnight. Strain, rinse and set aside.
In a Dutch oven, add olive oil and brown sausage for 5 minutes.
Add in butter, onions, bell pepper, and celery. Sauté for 4 minutes. Add in garlic and saute for an additional minute.
Add in beans, chicken broth, ham hock, seasonings, bay leaves, and thyme. Mix until well combined and bring to a boil.
Reduce to a simmer and cover. Allow to cook for 1 hour and 30 minutes. Stirring occasionally.
Using a spoon or masher, slightly smash the beans. This will allow it to get creamier. Cover and cook for an additional 30 minutes.
Remove the ham hock bone, bay leaves, and thyme.
Pair with rice, garnish with parsley, and enjoy!
Join our
family
Bring a little spice to your email inbox with Tony Chachere's Creole Club!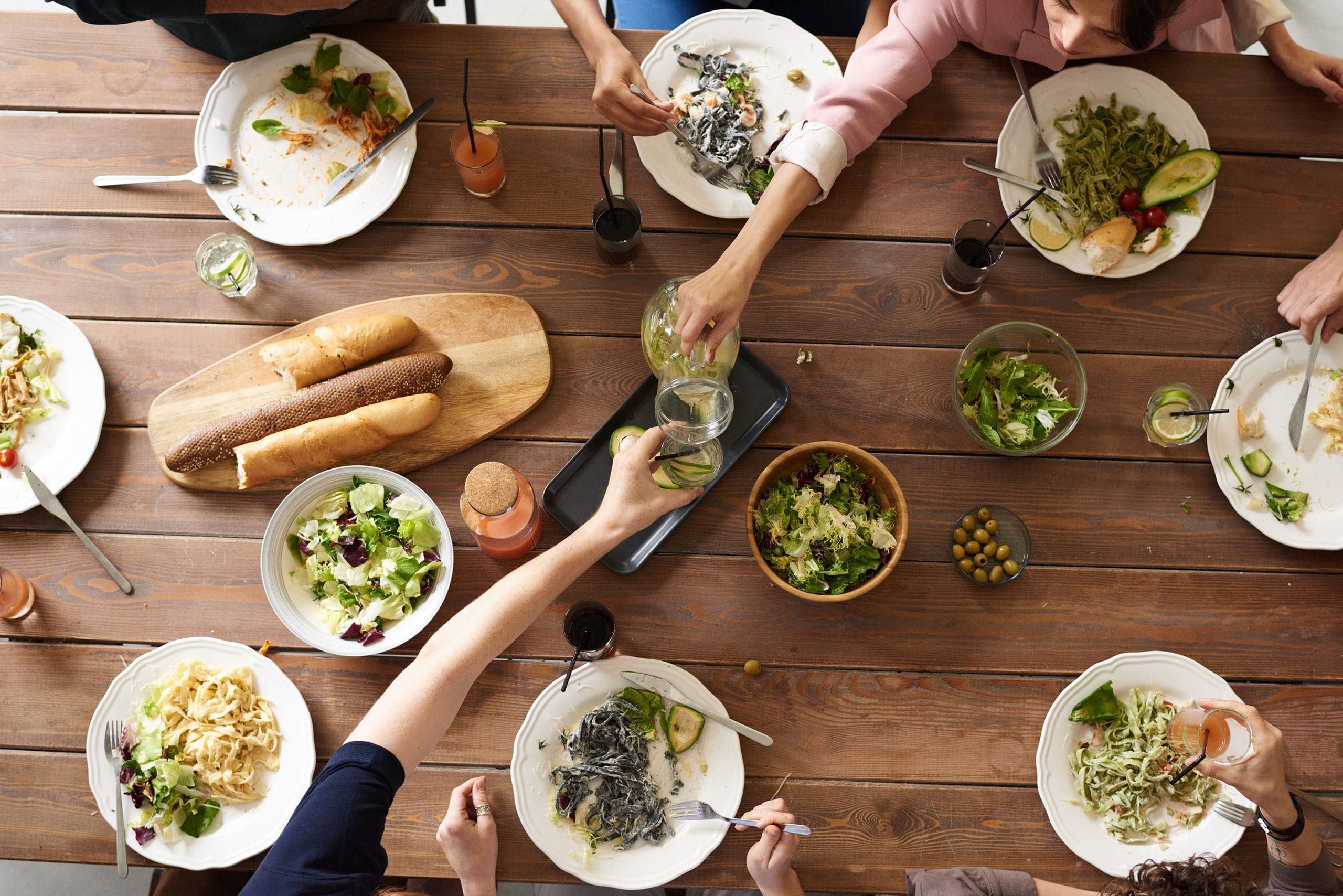 from our
Cajun Country Cookbook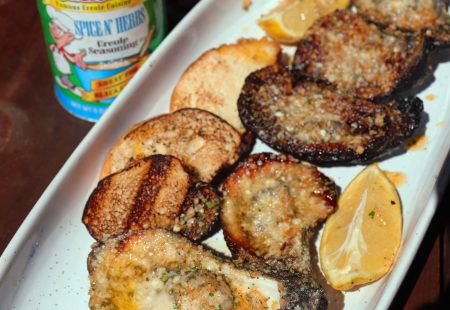 Chargrilled Oysters
Seafood and summer are a match made in heaven and @flychefaldenb knows how to fire up…
Get Recipe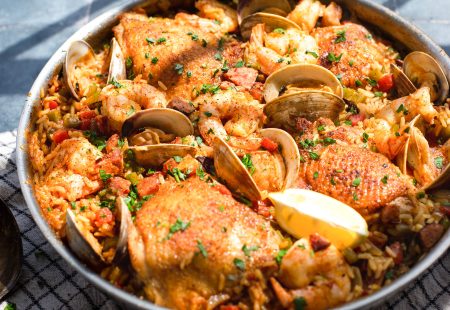 Easy Cajun Paella
This comforting and delicious paella is a Cajun twist on the traditional, thanks to Tony's Spanish…
Get Recipe