Smash Burger with Roasted Garlic Aioli and Jalapeño Bacon Jam
What's the secret to a delicious smash burger? It's Tony's More Spice. No need to spend a ton of money eating out when you can make these decadent Smash Burgers by @firehousegrub at home!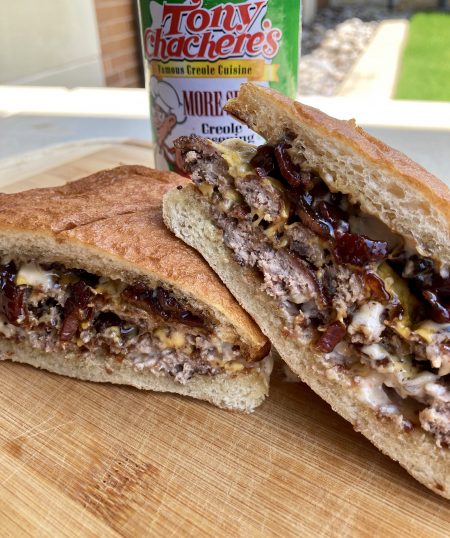 Shop Tony's Flavors In This Recipe
Ingredients
Smash Burger Ingredients: 

3 lbs ground beef

6 buns

12 slices American cheese

Tony Chachere's More Spice

Garlic Aioli Ingredients: 

1 bulb of garlic

3 tbs of olive oil

1 tbs of Worcestershire sauce

1 cup mayo

1 tsp of Tony Chachere's More Spice

Jalapeño Bacon Jam: 

1 lb bacon

1/2 cup diced sweet onion

1 jalapeño deseeded and diced

2 tbs brown sugar

1/2 tbs Tony Chachere's More Spice

1/2 cup water
Directions
Smash Burgers
Heat flat top or skillet to medium high heat.
Form 12 patty balls.
Place on skillet and season liberally with Tony's More Spice. Using a grill press or spatula, smash burgers onto cooking surface. Hold for a few seconds. This is going to help the burgers get a good crust and sear on them!
Cook for 2-3 minutes and flip. Cook for another minute and add cheese. Remove from flat top or skillet after another minute or when cheese is melted.
Spread garlic aioli on bottom bun. Place two patties on bottom bun. Top with bacon jam and more garlic aioli.  Enjoy!
Jalapeño Bacon Jam
Dice bacon and cook in skillet until browned. Remove bacon grease but leave a little bit to cook the onion in.
Add chopped onion and jalapeño to skillet. Cook over medium heat stirring occasionally until onion starts to brown. Add in brown sugar. Continue to cook stirring occasionally until onions have caramelized.
Return bacon to skillet. Stir to combine.
Add water to skillet. Simmer off the water while stirring continuously. Remove from heat. Enjoy!
Garlic Aioli
Preheat oven to 400 degrees F.
Cut off the end of the garlic. Drizzle 1 tbs of olive oil over the top. Season with about 1/2 tsp Tony More Spice.
Wrap in foil and bake for 45 minutes.
Squeeze garlic into a mixing bowl. Combine other ingredients and mix to combine. Season to taste with Tony's More Spice.
Join our
family
Bring a little spice to your email inbox with Tony Chachere's Creole Club!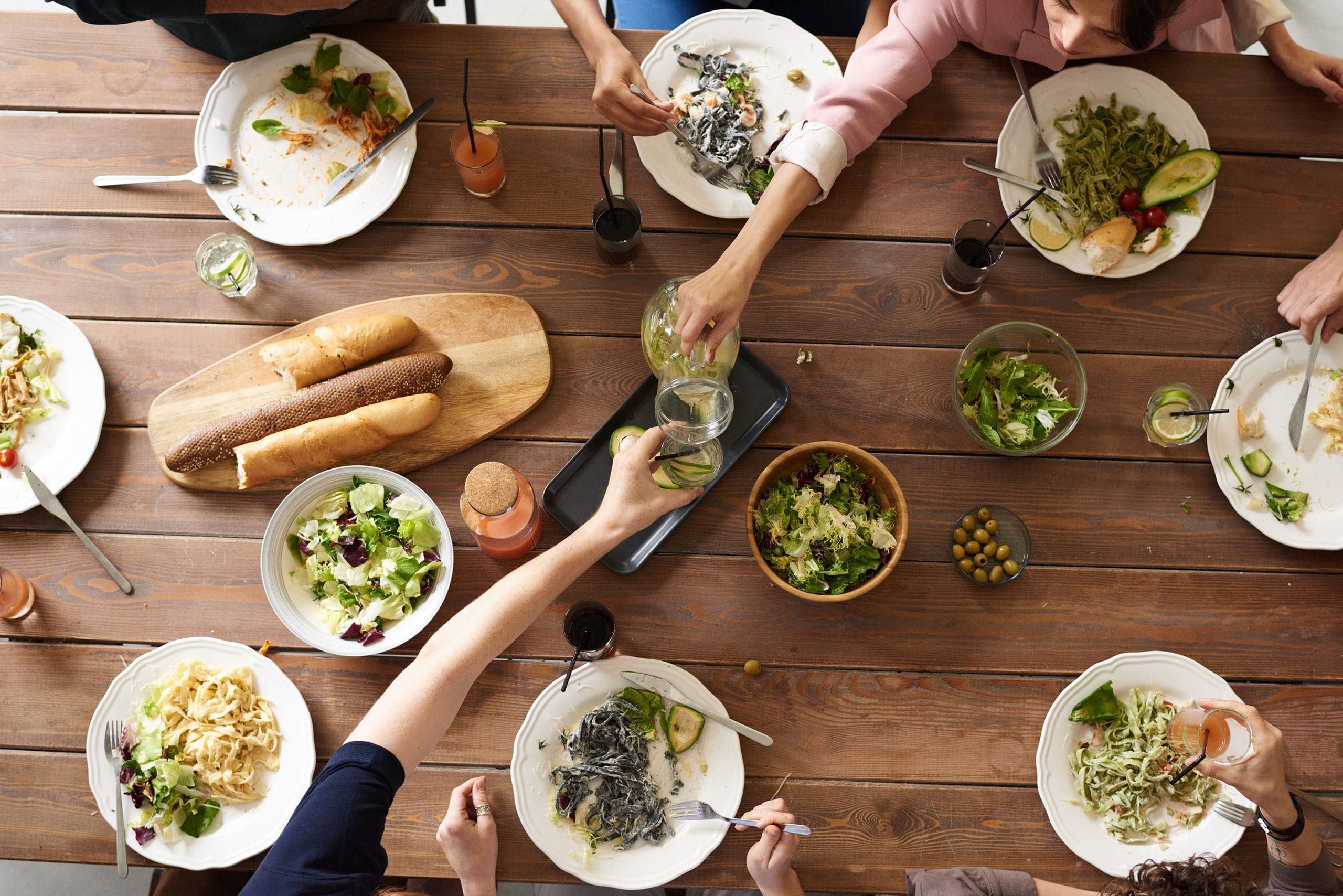 from our
Cajun Country Cookbook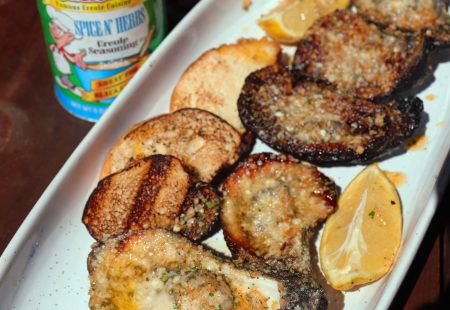 Chargrilled Oysters
Seafood and summer are a match made in heaven and @flychefaldenb knows how to fire up…
Get Recipe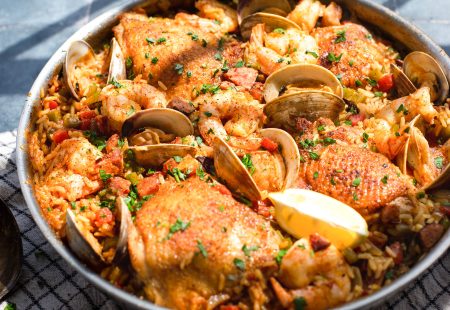 Easy Cajun Paella
This comforting and delicious paella is a Cajun twist on the traditional, thanks to Tony's Spanish…
Get Recipe