Elevate your catfish dinner with this buttery, lemony and Cajun-flavored shrimp stuffing mixture by Creole Seoul.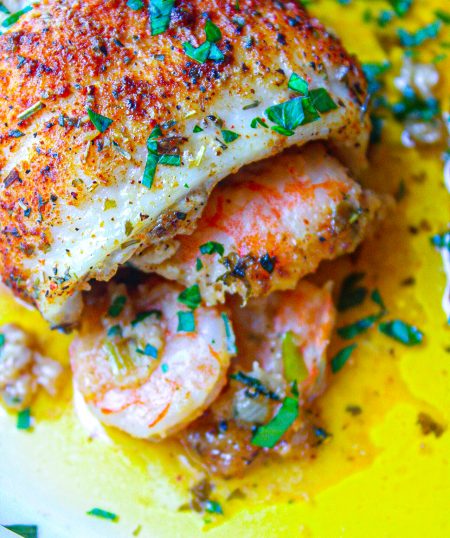 Shop Tony's Flavors In This Recipe
Ingredients
6 Tablespoons Butter, Cubed

1 Small Onion, Finely Chopped

1/4 Cup Bell Pepper, Chopped

1/4 Cup Celery, Finely Chopped

1/4 Cup Green Pepper, Chopped

3 Cloves Garlic, Minced

1 Pound Shrimp, Peeled and Deveined

1/4 Cup Shrimp/Seafood/Chicken Stock

1 Teaspoon Worcestershire Sauce

2 Tablespoons Parsley, Chopped (Plus More for Garnish)

1 1/2 Cups Soft Breadcrumbs

4-6 Catfish Filets

2 Tablespoons Lemon Juice

1 Teaspoon Fresh Parsley, Minced

Paprika, to Taste

Tony's Original Creole Seasoning, to Taste
Directions
Preheat oven to 375°F.
In a large skillet, melt the cubed butter over medium-high heat.
Stir in onion, celery, bell pepper and green pepper, and sauté until tender. Add in garlic and parsley, and sauté until garlic is fragrant.
Add in the stock and Worcestershire sauce and stir.
Season shrimp with Tony's seasoning, to taste, and stir into skillet mixture. Poach shrimp until they turn pink.
Remove Shrimp mixture from heat and stir in breadcrumbs until well combined.
Combine melted butter and lemon juice in a bowl and set aside.
Season catfish with Tony's seasoning, to taste. Flip catfish so that they're bottom side up. Spoon about 1/4 – 1/2 cup of stuffing onto each fillet, depending on size, and roll them up.
Place the rolled stuffed catfish filets seam-side down into a greased baking dish and pour the combined melted butter and lemon juice over the filets.
Bake uncovered for 20-25 minutes, or until fish flakes with a fork. Transfer baking dish to top rack and set oven to broil for 3-5 minutes.
Remove from oven, garnish with more parsley and serve.
Join our
family
Bring a little spice to your email inbox with Tony Chachere's Creole Club!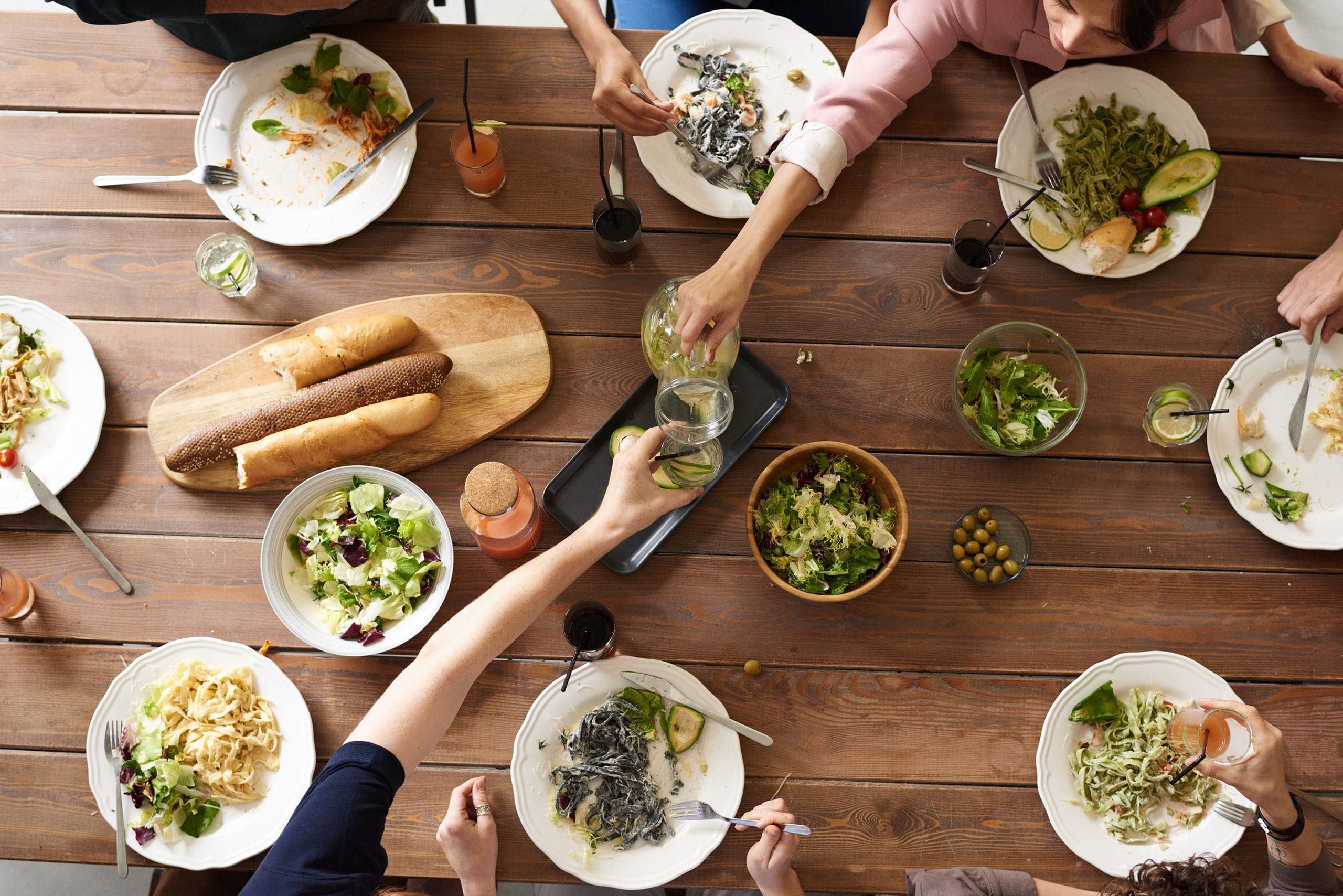 from our
Cajun Country Cookbook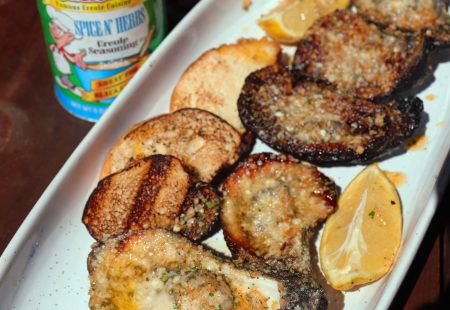 Chargrilled Oysters
Seafood and summer are a match made in heaven and @flychefaldenb knows how to fire up…
Get Recipe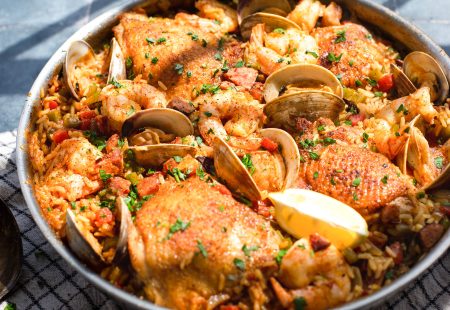 Easy Cajun Paella
This comforting and delicious paella is a Cajun twist on the traditional, thanks to Tony's Spanish…
Get Recipe