They are one of our favorite appetizers … beefy nachos … but these nachos by Chef J. Jackson with Cuisine Noir are bursting with bold flavors and easy to make, in just one pan.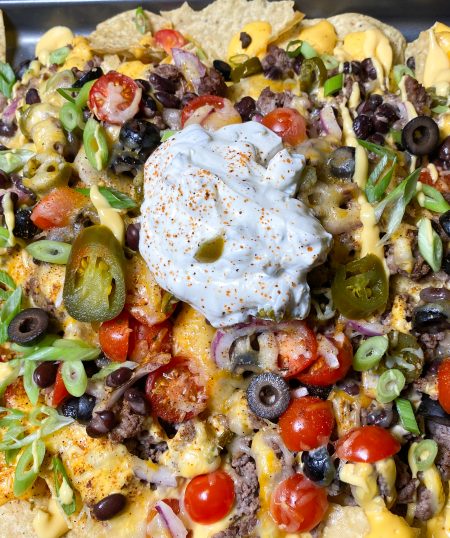 Shop Tony's Flavors In This Recipe
Ingredients
1 Pound Ground Beef

1 Tablespoon Tony's Original Creole Seasoning

1 Tablespoon Tony's BOLD Creole Seasoning

1/3 Cup Water

16 Ounce Bag of Tortilla Chips

1 Cup Nacho Cheese Sauce, Melted

3 Ounces Black Olives, Sliced

3 Ounces Jalapeños, Jarred and Sliced

15 Ounces Black Beans, Rinsed

1 Pint Cherry Tomatoes, Quartered

1/3 Cup Red Onions, Diced or Pickled

3 Cups Cheese, Shredded (Your Preference)

1 Jalapeño, Thinly Sliced

1 Cup Salsa

1 Minced Jalapeño

1 Cup Sour Cream

Juice of 1/2 Lime

1 Tablespoon Parsley or Cilantro, Chopped
Directions
Start by preheating the oven to 400°F and lightly spraying a large baking pan with nonstick spray. Set aside.
In a large skillet, brown ground beef until no longer pink, about 4-5 minutes. Drain grease and return beef to the pan. Add in Tony's Original Creole Seasoning and BOLD Creole Seasoning and 1/2 cup of water. Stir to combine and cook for 2-3 minutes.
Lay tortilla chips out in an even and single layer on the sheet pan. Top chips with the ground beef, then a layer of nacho cheese sauce. Add a layer of black beans, then sliced jalapeño, olives, diced tomato, red onions. Top off nachos with shredded cheese and sliced fresh jalapeño. Evenly sprinkle on Tony's Original Creole Seasoning or BOLD Creole Seasoning.
Bake for 5-10 minutes or until cheese has melted.
For the sour cream, mix minced jalapeños, sour cream, lime juice, and parsley or cilantro together in a small bowl. Refrigerate until ready to use.
Serve nachos topped with sour cream and salsa.
TIPS:
Don't like an ingredient in this recipe? Leave it off or add something new! The idea is to dig into your pantry and explore new flavors.
This recipe is also great with chicken and steak that is thinly sliced. If cooking on the grill or stovetop, season with Tony's seasoning and cook chicken until not pink and steak according to how you like it for step 2. Add to the dish in step 3. You can also omit the meat or substitute for a vegan or vegetarian option.
You can reserve a small portion of your onions, beans, etc. to sprinkle on top after baking to make them extra pretty and "Instagrammable."
Join our
family
Bring a little spice to your email inbox with Tony Chachere's Creole Club!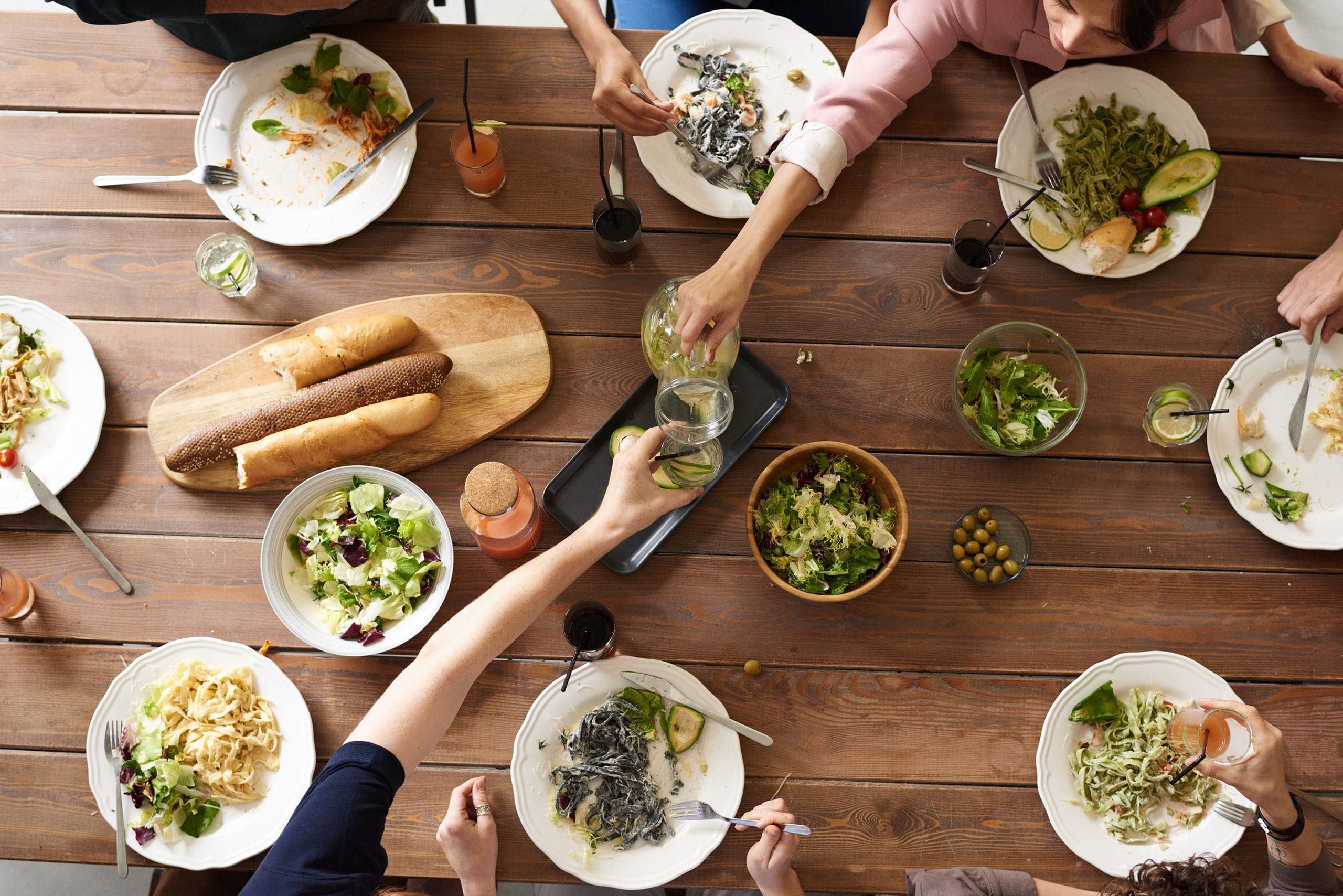 from our
Cajun Country Cookbook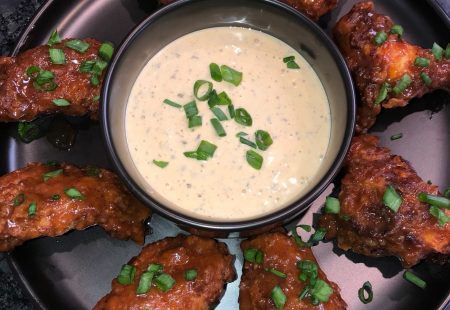 Creole BBQ Chicken Wings
Whether for your next backyard BBQ, picnic or tailgate, take your wings game to the next…
Get Recipe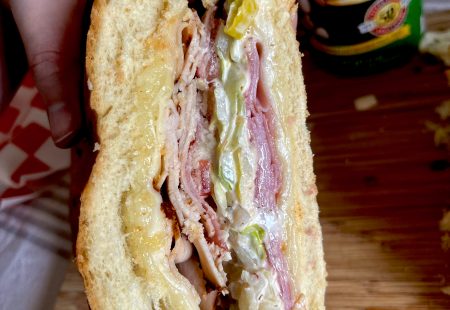 Cajun Grinder Salad Sandwich
The iconic TikTok Grinder Salad Sandwich has finally made its way to Tony Chachere's, and @eatforcheap puts the…
Get Recipe