It's a holiday seafood appetizer that's sure to please! The Cooking Mom shares her Creole take on this traditional cheese ball.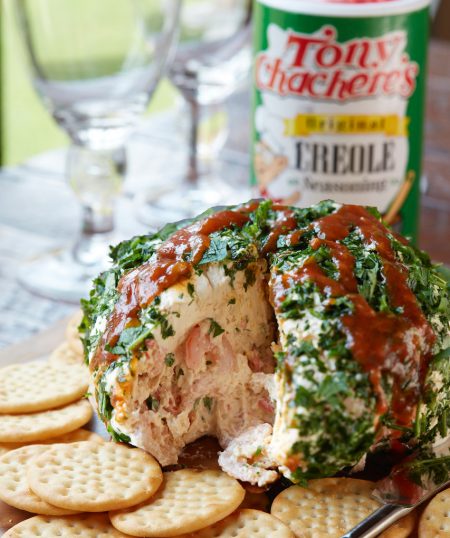 Shop Tony's Flavors In This Recipe
Ingredients
3 Packages (8 Ounces Each) Cream Cheese, Softened

2 1/2 Tablespoons Tony's Original Creole Seasoning

3 Teaspoons Worcestershire Sauce

1 Cup Lump Crabmeat or Chopped Artificial Crabmeat

1 Cup Baby Shrimp

1/2 Cup Green Onions, Chopped

1 Cup Fresh Chopped Flat Leaf Parsley

1/2 – 3/4 Cup Cocktail Sauce
Directions
Use a mixture to beat together cream cheese, Tony's Original Creole Seasoning and Worcestershire sauce until smooth. Mix in crab, shrimp and scallions.
Spoon the mixture onto a large sheet of plastic wrap. Use the plastic wrap to form the mixture into a ball. Wrap well and refrigerate for at least a few hours to overnight.
Unwrap the ball and roll in chopped parsley. Place the cheese ball on a plate. Drizzle cocktail sauce over the top. Serve surrounded by your favorite crackers.
Join our
family
Bring a little spice to your email inbox with Tony Chachere's Creole Club!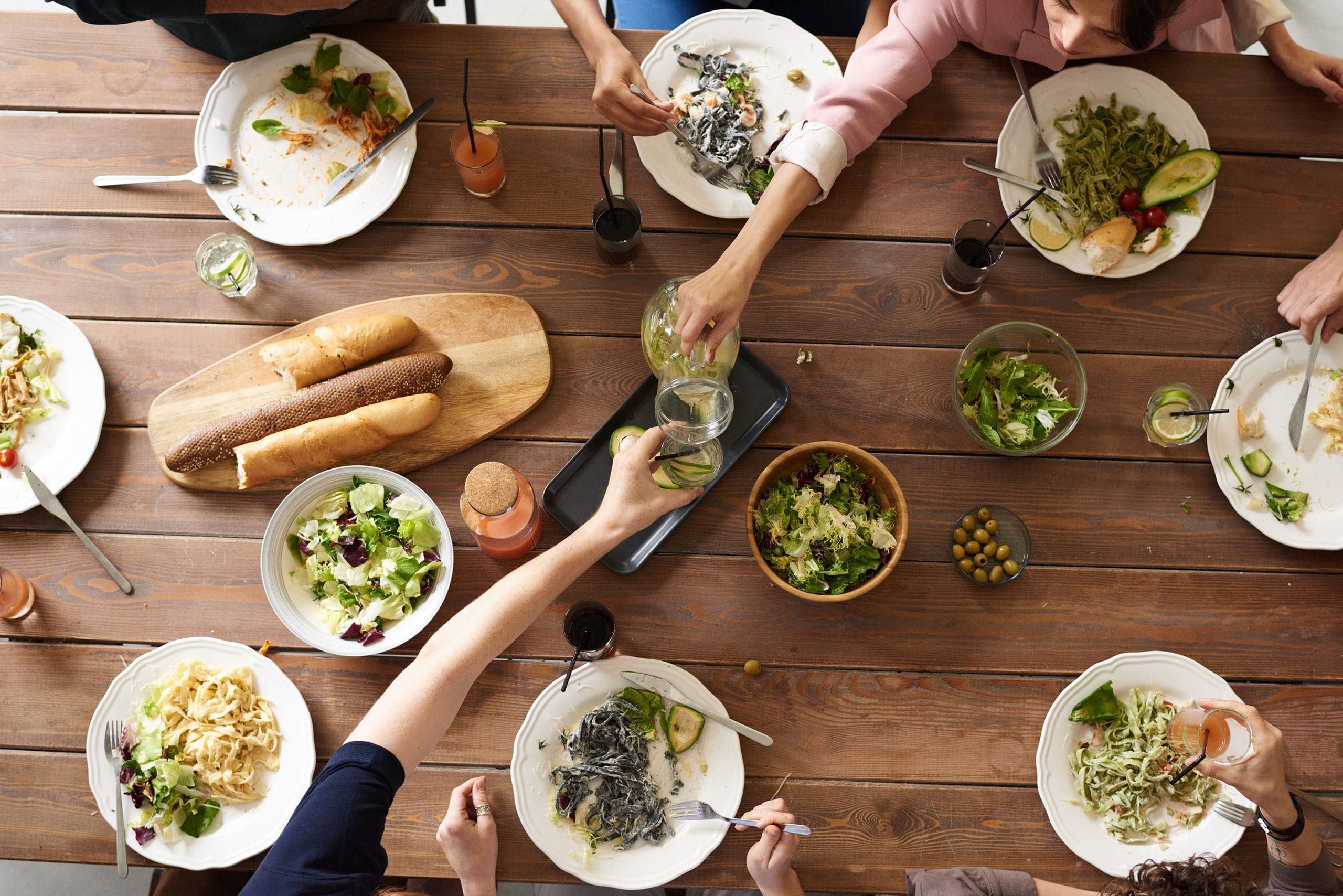 from our
Cajun Country Cookbook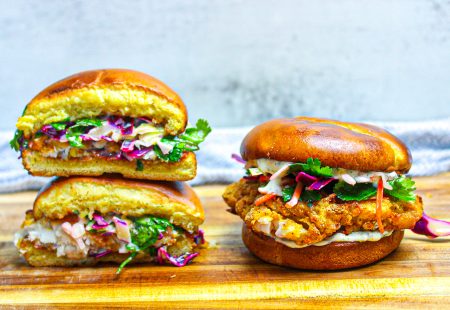 Air Fried Catfish Sandwich
Let the good times roll into your next BBQ or picnic with this Air Fried Catfish…
Get Recipe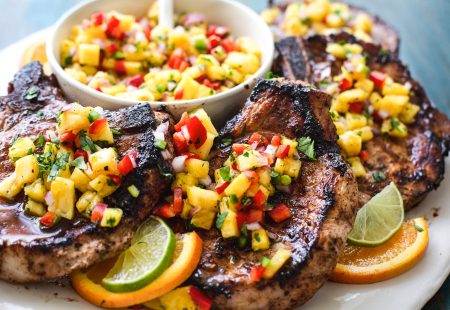 Jerk-Inspired Pork Chops with Pineapple Salsa
Grilling season is here and a delicious pork chop is hard to beat. This Jerk-Inspired Pork…
Get Recipe