Salmon Burgers with Cajun Tartar Sauce
A great burger is more than just beef and these salmon burgers prove it! The Cooking Mom created this super easy recipe that's ready in under 30 minutes and perfect for brunch, lunch and dinner.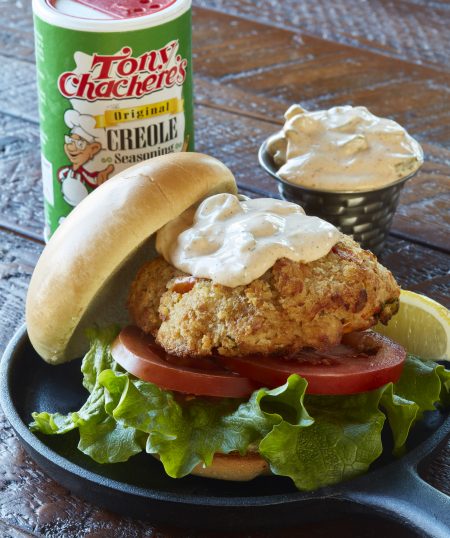 Shop Tony's Flavors In This Recipe
Ingredients
1 Can or Pouch (5 Ounces) Skinless & Boneless Pink Salmon, Drained Well

1/4 Cup Green Onion, Chopped

1/4 Cup Red Bell Pepper, Finely Chopped

1/4 Cup Mayonnaise

1 Teaspoon Freshly Squeezed Lemon Juice

1 Teaspoon Tony's Original Creole Seasoning

1 Egg, Beaten

3/4 – 1/2 Cups Panko Bread Crumbs

1-2 Tablespoons Butter or Oil

1/2 Cup Mayonnaise

1/4 Cup Dill Pickle, Chopped

1 Teaspoon Tony's Original Creole Seasoning (or Tony's No Salt Seasoning Blend)

2 Teaspoons Fresh Lemon Juice

A Few Dashes of Tony's Pepper Sauce, to Taste
Directions
Preheat oven to 400°F.
In a medium bowl, combine the first 7 ingredients (salmon, green onion, bell pepper, mayonnaise, lemon juice, Tony's Original Creole Seasoning and egg).
Add 3/4 cup bread crumbs. Mix well. Add more bread crumbs if needed to form into 2 patties.
In a skillet, melt butter or oil over medium heat. Fry patties for 3-4 minutes per side or until just golden brown.
For the tartar sauce, mix together the remaining ingredients (mayonnaise, dill pickle, Tony's Original Creole Seasoning, lemon juice and Tony's pepper sauce) in a small bowl and cover and refrigerate until ready to serve.
Serve burgers on buns with the Cajun Tarter Sauce, and lettuce and tomato, if you'd like.
NOTES:
If you have the time, place the salmon patties in the refrigerator for a bit to firm up before frying. You can use less bread crumbs for binding if the patties have time to firm up in the refrigerator. You can also bake the burgers. Spray the patties with olive oil cooking spray and bake on a foil-lined baking sheet for 20 minutes or until golden on both sides and cooked through.
Join our
family
Bring a little spice to your email inbox with Tony Chachere's Creole Club!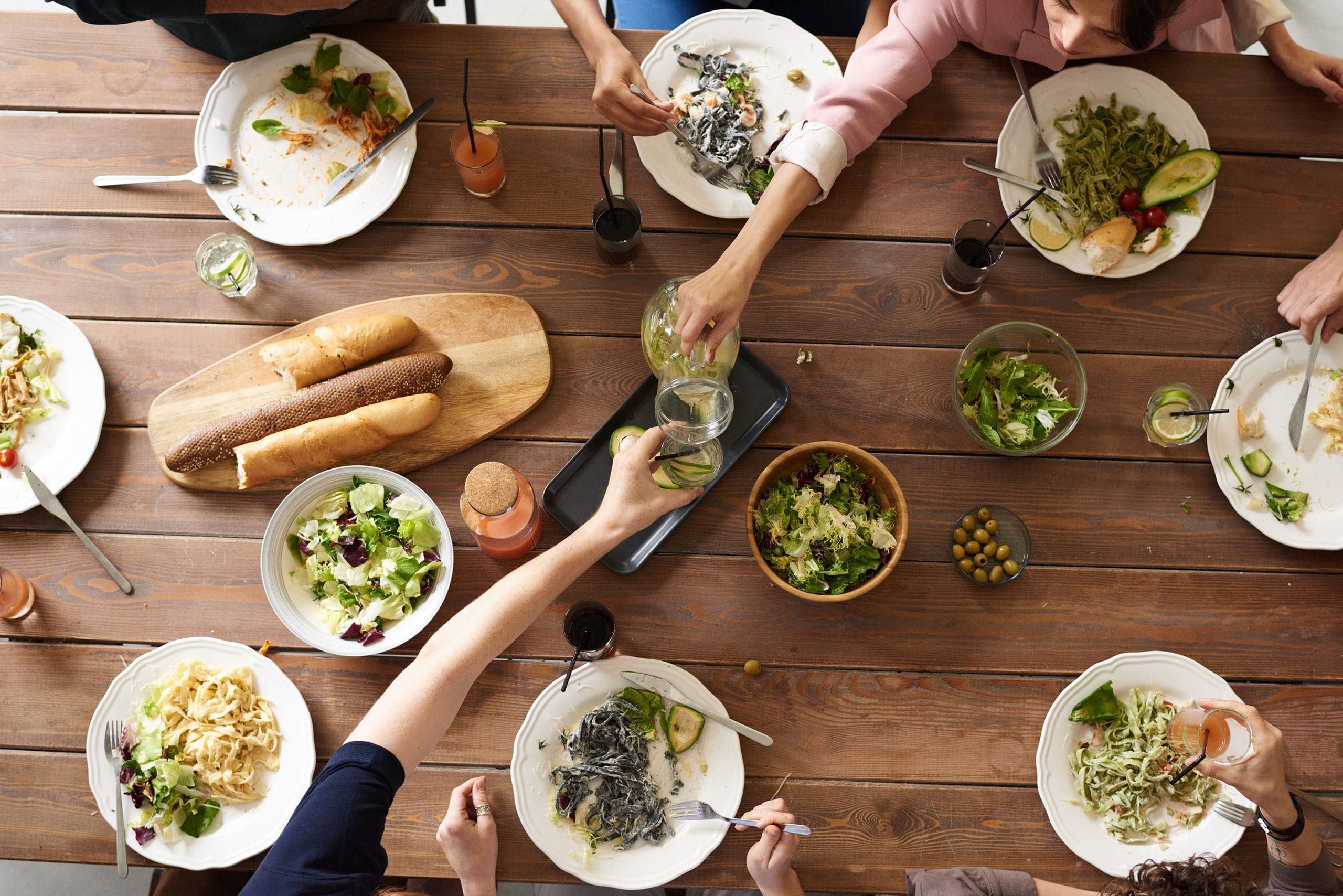 from our
Cajun Country Cookbook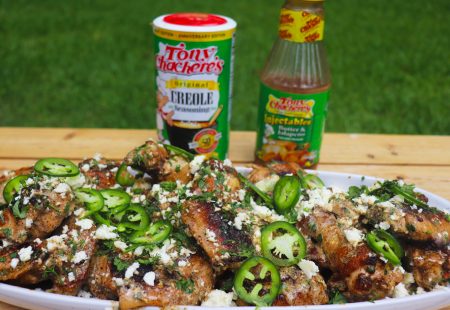 Creole-Elote Style Party Wings
@flychefaldenb takes all of the flavoring of Mexican street corn and turns it into a Creole-style…
Get Recipe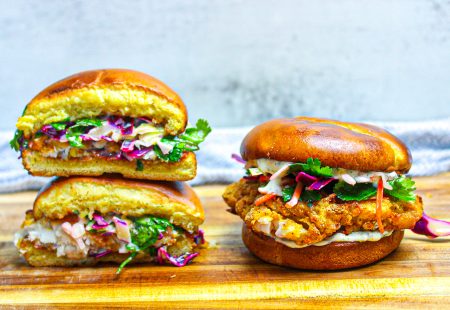 Air Fried Catfish Sandwich
Let the good times roll into your next BBQ or picnic with this Air Fried Catfish…
Get Recipe