This traditional coffee-flavored dessert gets a new taste you are sure to love! Chef Susan Spicer creates a sweet, Creole seasoned tiramisu you will crave this holiday season.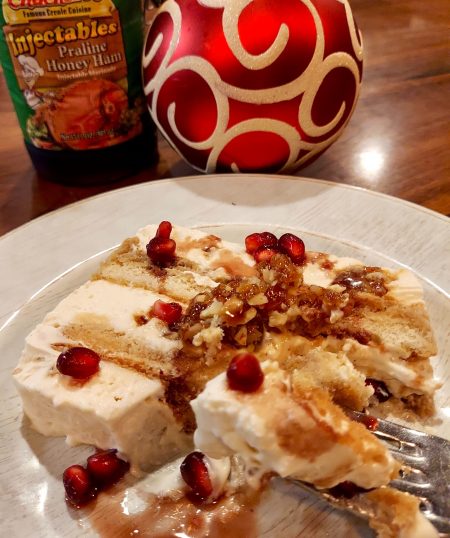 Shop Tony's Flavors In This Recipe
Ingredients
1 1/2 Cups Sugar

1 1/2 Cups Pecan Halves or Pieces

2 Tablespoons Tony's Praline Honey Ham Marinade

3 Cups Mascarpone

1 Cup Whipping Cream

1/4 Cup Powdered Sugar

2 Tablespoons Tony's Praline Honey Ham Marinade

1 Teaspoon Vanilla Extract

1 Ounce Bourbon (Optional)

1 Cup Pecan Praline, Chopped

1/4 Cup Tony's Praline Honey Ham Marinade

2 Cups Strong Coffee or Espresso

16 Italian Ladyfingers

Cream Filling

Reserved Pecan Praline for Garnish

Pomegranate Seeds
Directions
Making the Pecan Praline:
Put sugar into a small pot and add 1/4 cup water. Swirl to mix (do not stir) and put pot on medium-high heat. When sugar starts bubbling, swirl again then lower heat to medium nd let sugar simmer until you see it start to turn a light golden color.
At this point, keep watching and swirling from time to time until syrup gets darker and darker. When it has reached a deep copper color and starts to smell like caramel, drop in pecans and 2 tablespoons Tony's Praline Honey Ham Marinade and swirl to mix. (Careful, it will steam and bubble up.)
Pour onto a wax paper-lined pan or plate and allow to spread into a think layer. Refrigerate until cool and praline has set to a breakable state.
Break into pieces and roughly chop with a sharp knife. Measure out 1 cup and set the rest aside for garnish.
Making the Cream Filling:
In a large bowl, soften the mascarpone at room temperature for about 15 minutes, then with a heavy wire whisk, mix in the heavy cream and whip until mixture is thoroughly combined and not lumpy. You can also use an electric mixer.
Sift in powdered sugar, then with a plastic spatula, fold in 2 tablespoons Tony's Praline Honey Ham Marinade, vanilla, bourbon and the Pecan Praline. Taste and add more sugar, if desired.
Assembling the Tiramisu:
Oil a loaf pan or spray it with nonstick spray, then line the pan with plastic wrap. Leave a 4-inch overlay on all sides.
Spread 1/3 of the cream mixture evenly over the bottom of the pan.
Whisk 1/4 cup Tony's Praline Honey Ham Marinade into the coffee. Dip half of the lady fingers, one at a time, very briefly into the coffee mixture, then lay them across the cream side-by-side.
Cover with another 1/3 of the cream and bring the plastic wrap up and over to completely cover the cream.
Refrigerate for at least 4 hours to overnight. If in a hurry, freeze for 2 hours.
Remove from refrigerator, open the 2 ends of the plastic wrap and pull tiramisu out of the pan and place on cutting board.
With a hot, dry knife, cut tiramisu into slices, putting each on a plate as you go. Garnish with chopped Pecan Praline and pomegranate seeds. You may also sprinkle with powdered sugar, if desired. Enjoy!
Join our
family
Bring a little spice to your email inbox with Tony Chachere's Creole Club!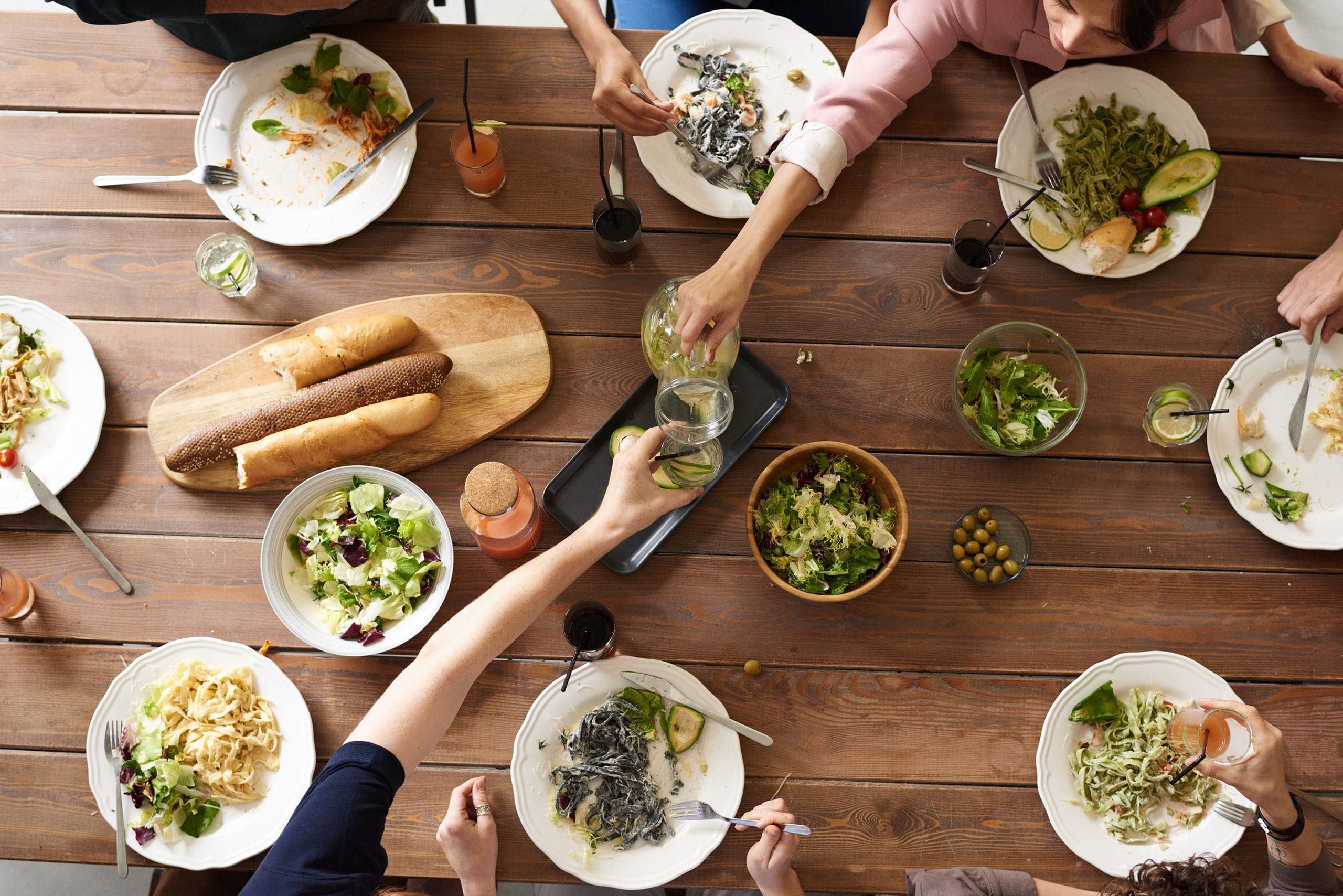 from our
Cajun Country Cookbook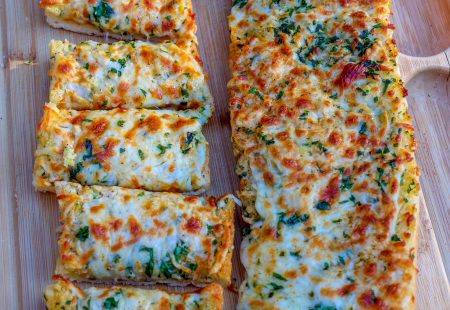 Seafood Boil Garlic Bread
Creamy, crunchy, and creole! The way @flychefaldenb just put all other garlic bread to shame with…
Get Recipe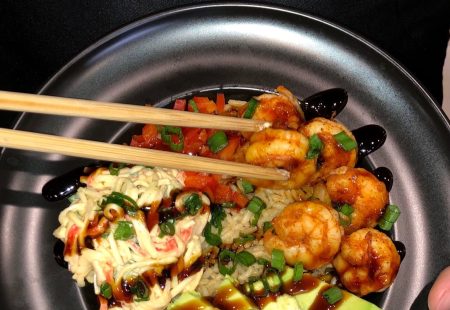 Creole Poke Bowls
We love how @capt.cooking gave this fan-favorite a creole twist! These Creole Poke Bowls are bold,…
Get Recipe