Impress your guests with this perfectly melty and delicious, sweet and savory baked brie. With the perfect flavor combination of Creole spice and sweet praline honey, @willworkforheels says this appetizer is sure to be the star of your holiday party.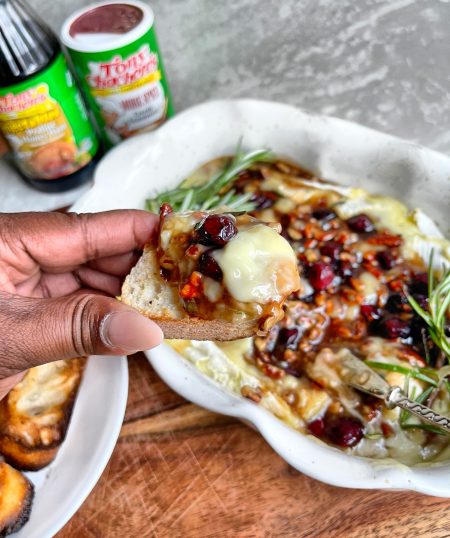 Shop Tony's Flavors In This Recipe
Ingredients
Wheel of Brie (8 Ounces)

1 French Baguette, Cut into 1/2-Inch Rounds, Buttered and Toasted

1/4 Cup Tony's Praline Honey Ham Injectable Marinade

1/3 Cup Maple Syrup

2 Teaspoons Tony's More Spice Seasoning

1 Tablespoon Rosemary, Chopped

1/2 Cup Pecans, Chopped

1/4 Cup Dried Cranberries

Butter, to Taste
Directions
Preheat the oven to 375°F.
Remove brie from its wrapping and make criss-crossed scores in the cheese. Place the wheel of brie in an oven-safe baking dish.
Bake the brie for 20 minutes.
While the brie is baking, cut the baguette into 1/2-inch rounds and add butter to them.
5 minutes before taking the brie out of the oven, add the bread to the oven to lightly toast.
In a small saucepan, heat up maple syrup, Tony's Praline Honey Ham Marinade, Tony's More Spice Seasoning and rosemary. Bring it to a boil.
Add in cranberries and pecans and mix well. Remove the pan from the heat.
After the brie is finished baking, remove it from the oven and add the praline mixture to the top.
Garnish with a few sprigs of rosemary and enjoy with the toasted baguette rounds. (You can also add candied pecans as a garnish, if you wish.)
Join our
family
Bring a little spice to your email inbox with Tony Chachere's Creole Club!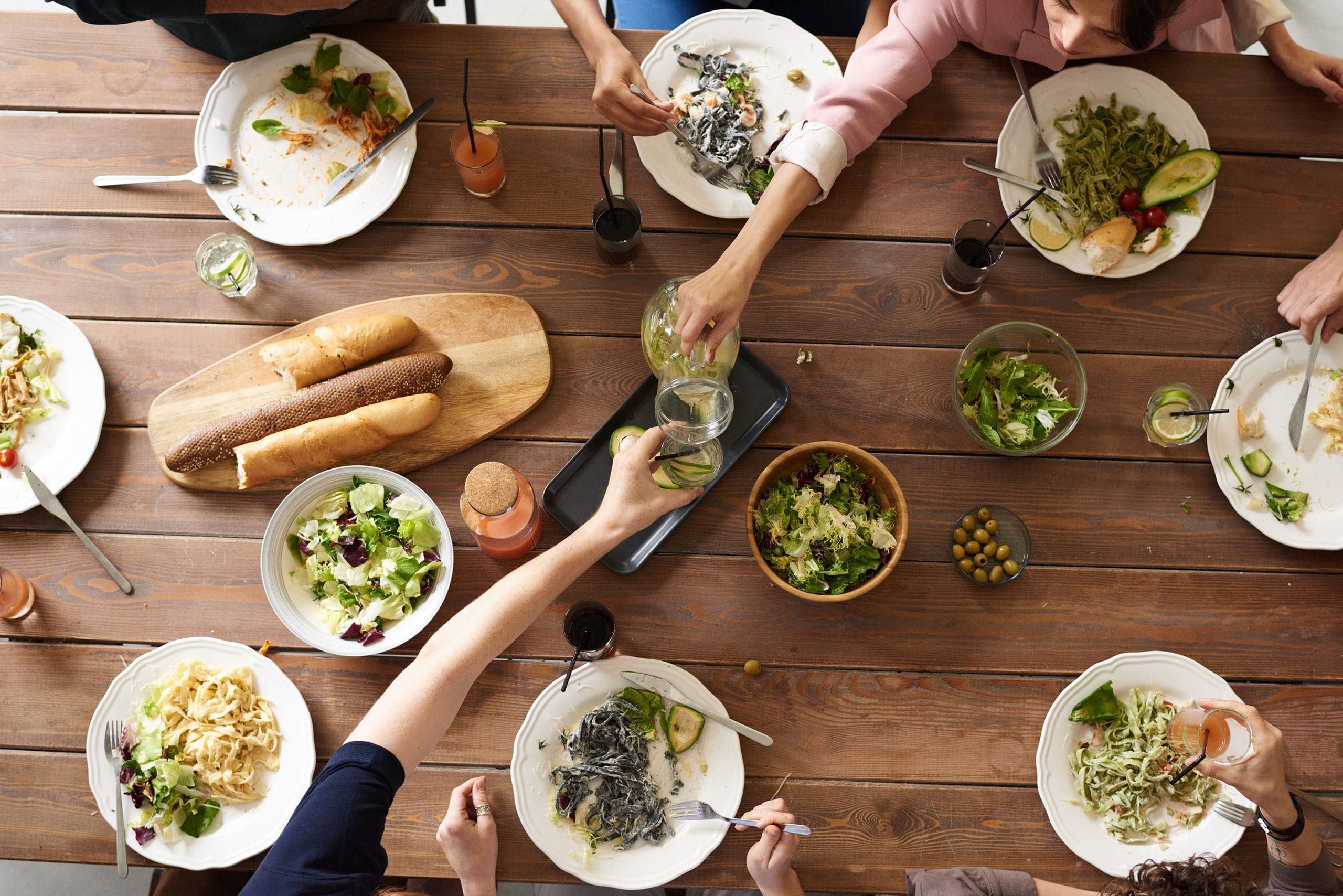 from our
Cajun Country Cookbook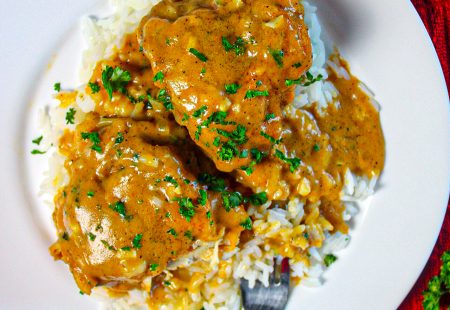 Smothered Fried Chicken
Rich, creamy and delicious gravy poured over crispy fried chicken, this southern favorite by @creoleseoul is…
Get Recipe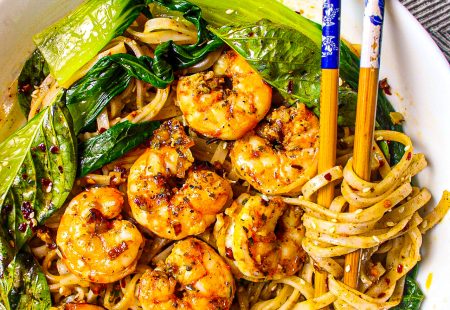 Chili Garlic Noodles with Shrimp
Thai-style comfort food with a Cajun twist! @creoleseoul combines the hearty flavors of Asian-Cajun fusion for…
Get Recipe