Looking to put a cajun twist on a classic breakfast dish? Try these Praline Cinnamon Rolls by @chefaldenb.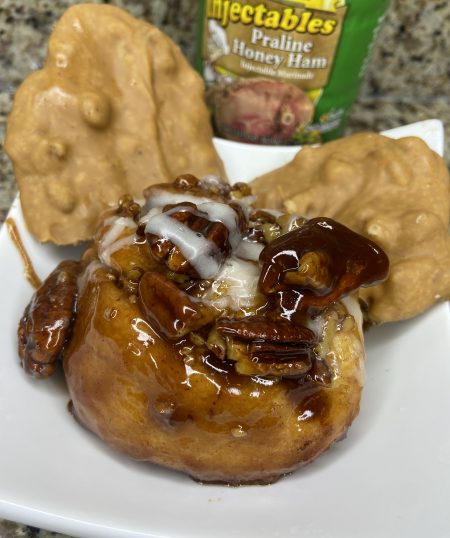 Shop Tony's Flavors In This Recipe
Ingredients
4 ½ c all-purpose flour

1 c warm milk (110 degrees F)

2 ½ tsp instant yeast

2 tbs Tony Chachere's Praline Honey Ham Marinade

2 eggs

½ c granulated sugar

1 tsp salt

⅓ c salted butter

½ c butter

1 c light brown sugar

2 tbs cinnamon

crushed pralines (optional)

1 lb pecans

1 c brown sugar

1 tbs vanilla

⅓ c Tony Chachere's Praline Honey Ham Marinade

3 oz butter (softened)

3 oz cream cheese (softened)

1 c powdered sugar
Directions
Making the dough:
Pour the milk in the bowl of a stand mixer and sprinkle the yeast in.
Add butter, egg, sugar and salt. Mix until combined then add in 4 cups of flour. You will gradually add the other half cup as it is mixing. Using the dough hook, mix on medium speed for about 8 minutes or until it has a taffy-like elasticity.
Spray a large bowl with cooking spray. Use a rubber spatula to remove the dough fromthe mixer bowl and place it in the greased bowl.
Cover the bowl with a towel and let it rise for 45 minutes in a warm area or until thedough doubles in size.
Making the filling:
While the dough is rising, combine all the filling ingredients (butter, light brown sugar, cinnamon, crushed pralines) and set aside.
Making the sticky ingredients:
In a large skillet on medium heat combine all sticky bun ingredients (pecans, brown sugar, vanilla, praline honey ham marinade) and simmer for 2 minutes. Add to the bottom of a 13×9 baking dish.
Back to the dough:
Flour a rolling pin and roll the dough into a large rectangle. About 24 inches long. Use a spatula to spread the filling on the dough.
Roll the dough tightly and up into 12 even cinnamon rolls.
Preheat the oven to 375 degrees F.
Place the cinnamon rolls in the baking dish and cook for 25-30 minutes.
Remove cinnamon rolls from the oven and use a larger baking pan to place on top to flip the rolls over.
Making the icing:
Combine all cream cheese icing ingredients ( butter, cream cheese, powdered sugar) together and warm until liquid texture. Pour over the top of the cinnamon rolls and enjoy!
Join our
family
Bring a little spice to your email inbox with Tony Chachere's Creole Club!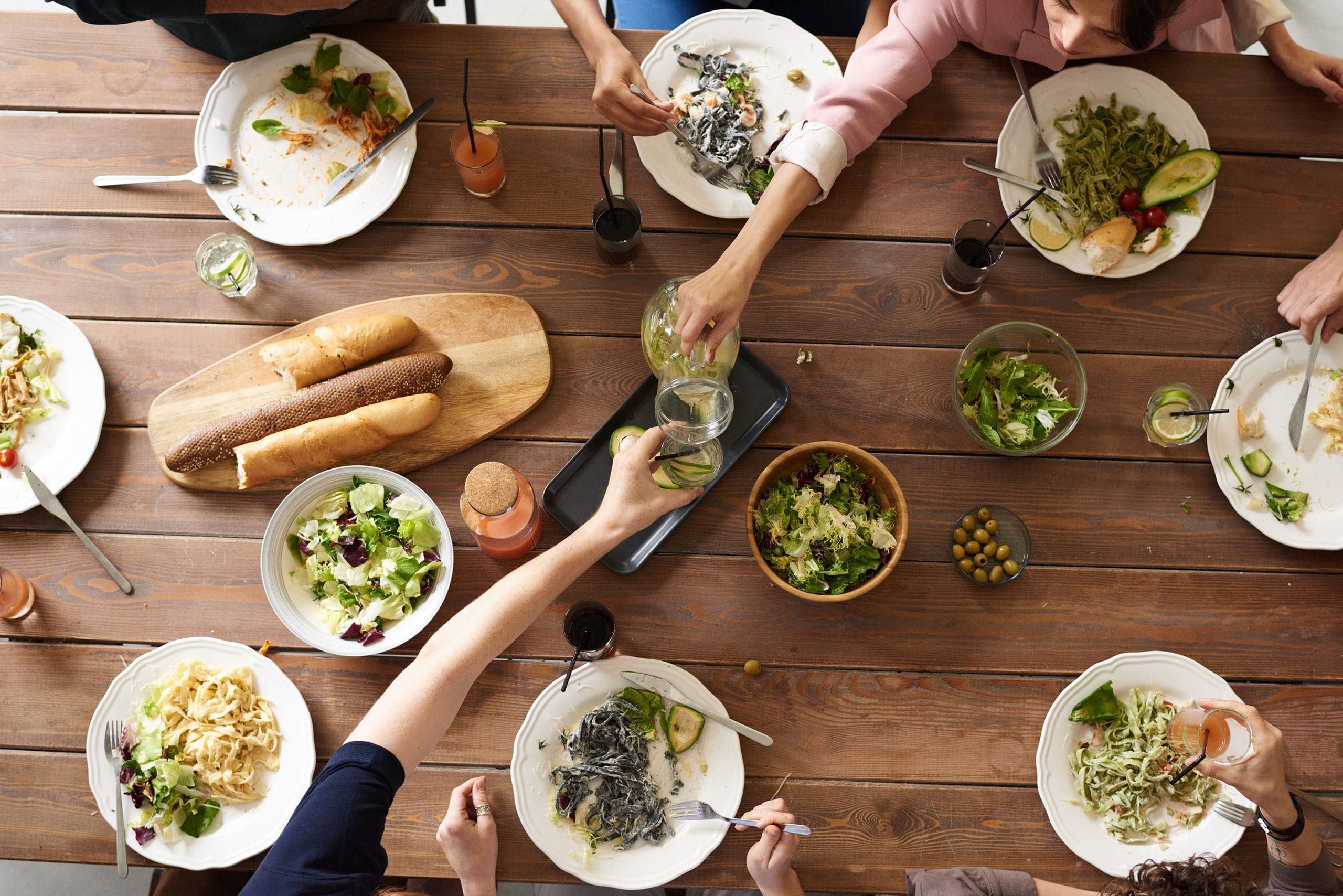 from our
Cajun Country Cookbook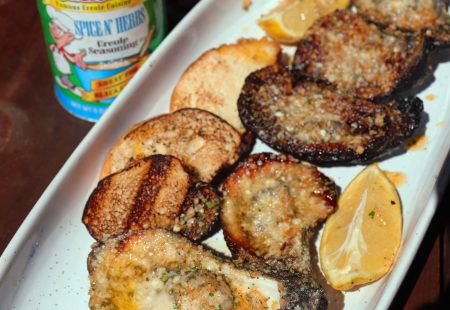 Chargrilled Oysters
Seafood and summer are a match made in heaven and @flychefaldenb knows how to fire up…
Get Recipe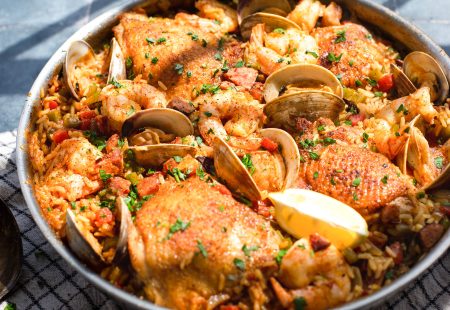 Easy Cajun Paella
This comforting and delicious paella is a Cajun twist on the traditional, thanks to Tony's Spanish…
Get Recipe