New Orleans Stuffed Mirliton
Filled to the brim with seafood, meat, and vegetables, @flychefaldenb takes these New Orleans Stuffed Mirlitons to the next level. Perfect as an appetizer, these will be a hit at your next dinner party.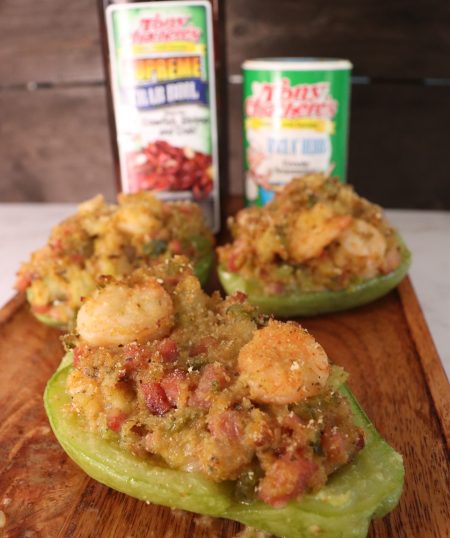 Shop Tony's Flavors In This Recipe
Ingredients
4 Mirliton

2 tablespoons butter

1/2 onion (diced)

1 celery stalk (chopped)

1/2 green bell pepper (diced)

1 tablespoon garlic paste or 2 cloves garlic (minced)

1 teaspoon dried thyme leaves

8 ounces diced ham

1 pound shrimp (peeled and deveined)

1/2 cup Italian breadcrumbs (add more as needed)

1/2 cup chicken broth

Pinch of Tony's Supreme Creole Crab Boil

1 teaspoon Tony's Spices N' Herbs
Directions
Slice the mirlitons in half lengthwise and remove the seed.
In a large pot, add about 3 inches of water and bring it to a boil. Add in mirlitons and reduce the meat to low. Let simmer for 45 minutes.
Preheat the oven to 350 degrees.
Remove the mirlitons from the pot and let cool. Once cool enough to handle, scoop out the insides and add to a mesh strainer.
Mash the pulp to remove any extra water. Place to the side.
In a skillet over medium heat, melt butter and add onions, celery, and bell peppers. Sauté for 5 minutes or until tender.
Add in all remaining ingredients and stir until well combined. If the stuffing is too loose, add more breadcrumbs 1 tablespoon at a time until you reach your desired texture.
Evenly distribute the stuffing into each of the mirliton peels.
Top with breadcrumbs and melted butter. Bake for 30 minutes.
Remove, let cool for 5 minutes and enjoy!
Join our
family
Bring a little spice to your email inbox with Tony Chachere's Creole Club!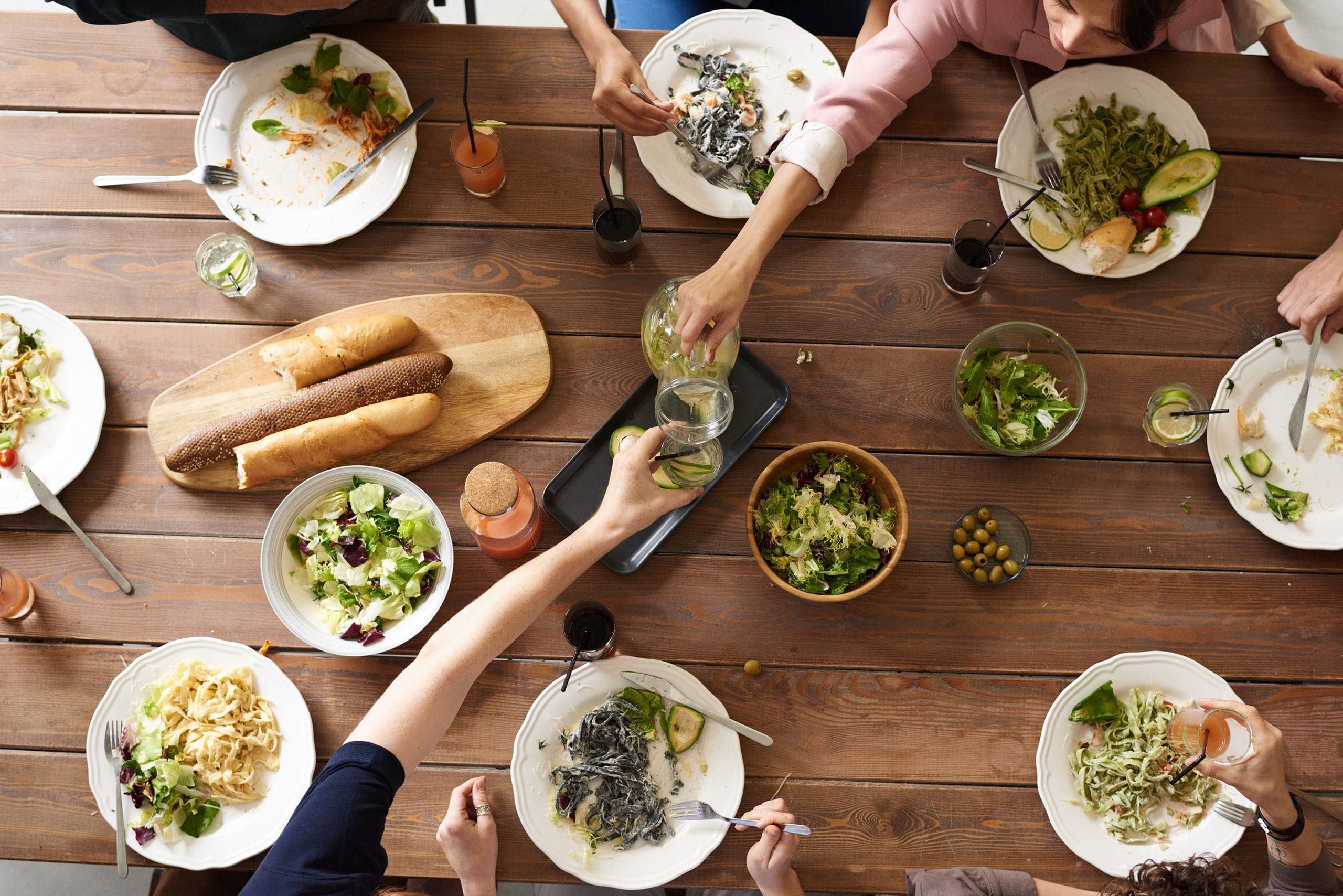 from our
Cajun Country Cookbook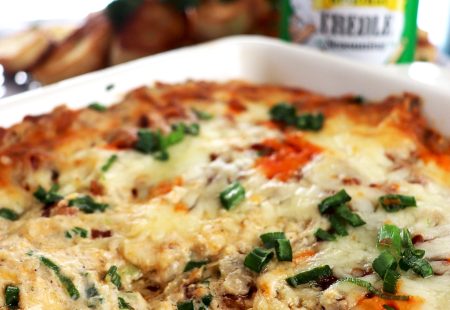 Cajun Boudin Dip
This creamy, cheesy, and dreamy dip recipe by @flychefaldenb is a party essential. Be sure you…
Get Recipe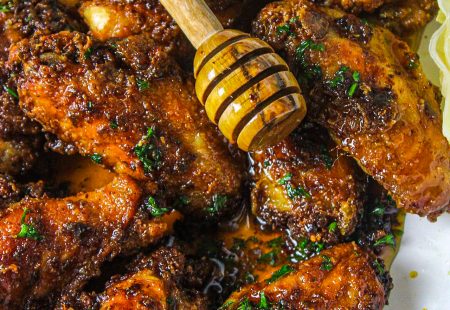 Hot Honey Wings
Try these sweet and zesty Hot Honey Wings by @creoleseoul for a bite of something you…
Get Recipe