New Orleans Praline Brownies
Fudgy chocolate brownies topped with a decadent praline frosting with a bit of a Creole kick, what more could you want? These New Orleans Praline Brownies by Baking Beauty are a delicious combination of chocolate, sweet praline and Creole heat, making them the perfect dessert for any occasion.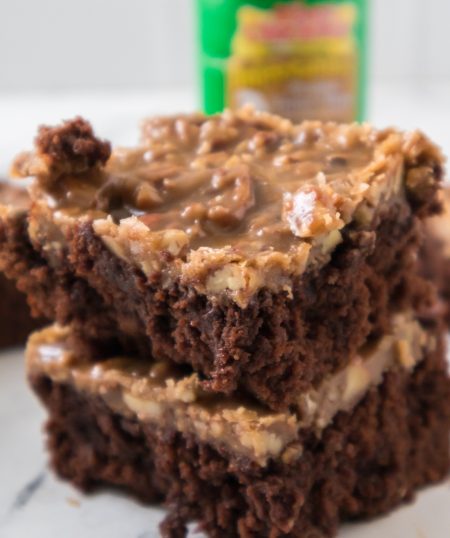 Shop Tony's Flavors In This Recipe
Ingredients
1 1/2 Cups Butter, Melted

3 Cups Brown Sugar, Packed

1 Cup Cocoa Powder

3 Cups Flour

1 Teaspoon Baking Powder

6 Whole Eggs

2 Teaspoons Tony's Praline Honey Ham Marinade

1 Cup Caramel Baking Bits

4 Tablespoons Butter

2 Tablespoons Tony's Praline Honey Ham Marinade

1 1/2 Cups Brown Sugar

1-2 Cups Powdered Sugar

6 Tablespoons Heavy Whipping Cream

2 Cups Pecans, Chopped
Directions
Making the Brownies:
Line a 9×13-inch pan with nonstick foil.
Preheat oven to 350°F.
In a large bowl, combine butter, Tony's Praline Honey Ham Marinade and brown sugar. Add eggs one at a time.
In a medium bowl, combine flour, cocoa powder and baking powder. Gradually add to the butter mixture at little at a time, stirring until just combined.
Fold in caramel bits.
Bake for 40-45 minutes. Once finished, let cool.
Making the Praline Frosting:
In a large kettle, combine butter, Tony's Praline Honey Ham Marinade, heavy cream and brown sugar. Bring to a boil stirring constantly.
Stir in pecans and allow to cook for 1-2 more minutes.
Remove from heat and stir in powdered sugar. Allow to cool for 5-10 minutes.
Evenly spread frosting over brownies, allowing it to set for about an hour before enjoying!
Join our
family
Bring a little spice to your email inbox with Tony Chachere's Creole Club!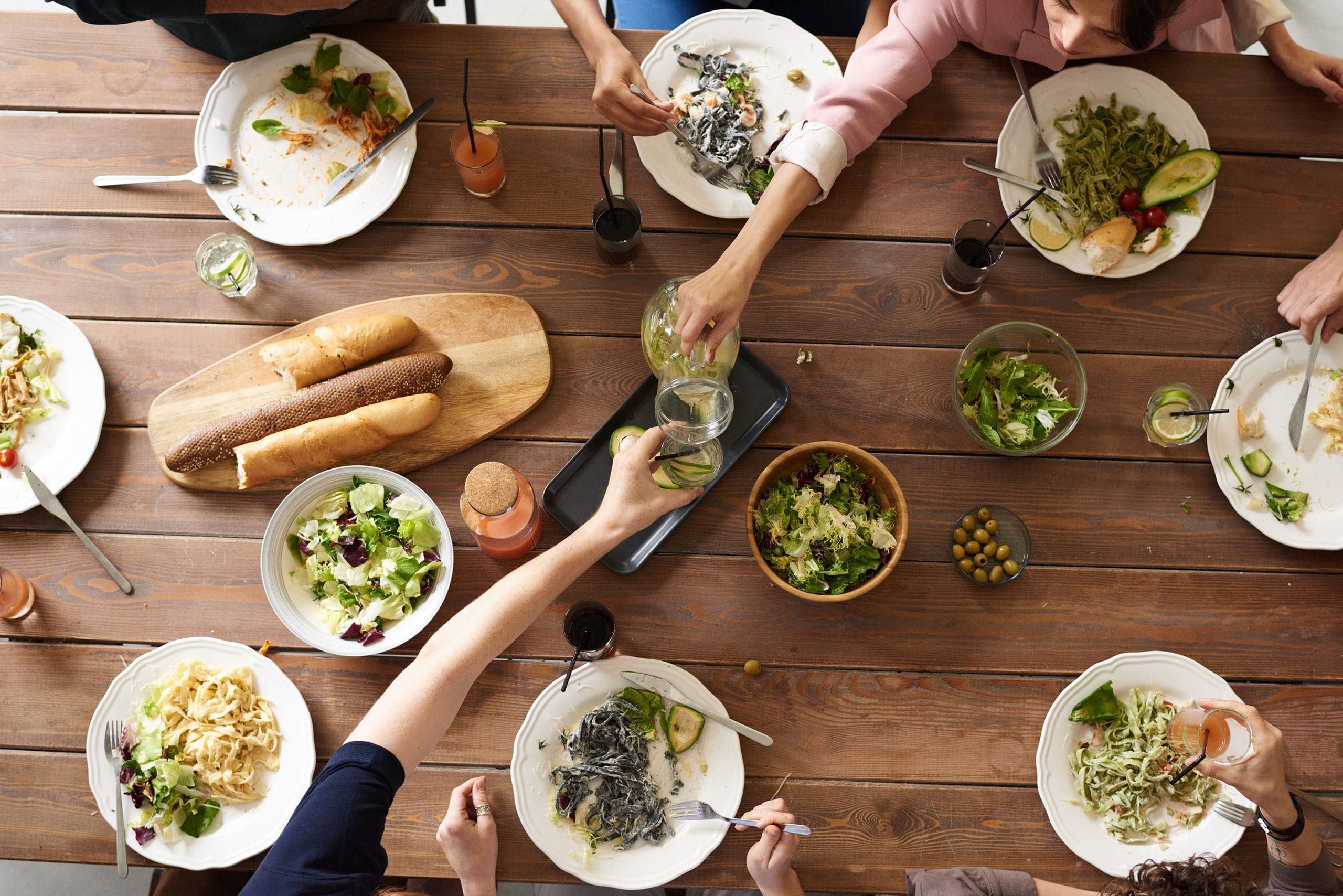 from our
Cajun Country Cookbook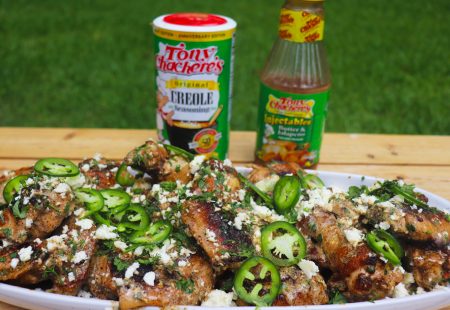 Creole-Elote Style Party Wings
@flychefaldenb takes all of the flavoring of Mexican street corn and turns it into a Creole-style…
Get Recipe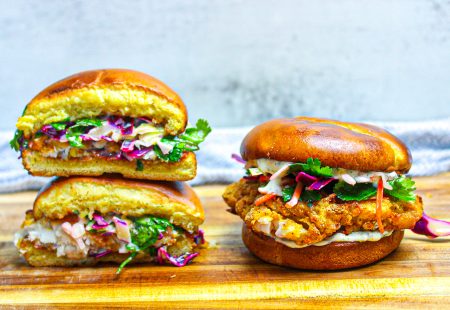 Air Fried Catfish Sandwich
Let the good times roll into your next BBQ or picnic with this Air Fried Catfish…
Get Recipe