This Mardi Gras-inspired dish by @flychefaldenb combines seafood, sausage, and pasta for a creamy and savory, one-of-a-kind dish.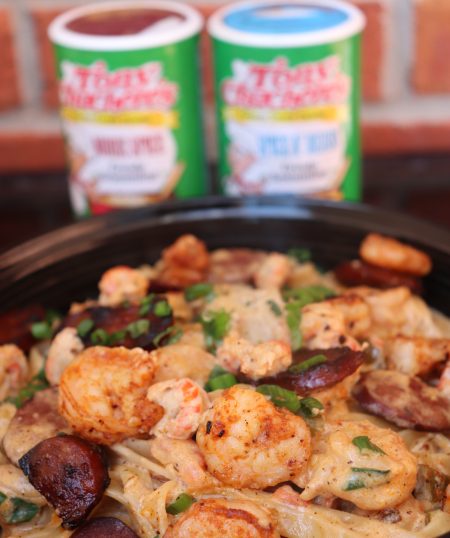 Shop Tony's Flavors In This Recipe
Ingredients
1 tablespoon olive oil

½ pound andouille sausage (sliced ¼")

½ pound shrimp (peeled, deveined)

½ pound crawfish tails (peeled, deveined)

1 tablespoon butter

1 cup bell peppers (diced)

½ tomato (diced)

⅓ cup green onion (chopped)

2 garlic cloves (minced)

Juice of half a lemon

¼ cup dry white wine

4 ounces cream cheese (softened)

1 tablespoon cornstarch

2 cups milk

½ cup chicken broth (optional)

1 teaspoon Tony's More Spice Seasoning

Tony's Spice N' Herbs Seasoning to taste

8 ounces fettuccine noodles (cooked al dente)
Directions
1. Season your shrimp with Tony's More Spice Seasoning.
2. In a saucepan over medium-high heat, add olive oil and shrimp. Allow the shrimp to cook through and remove from the pan.
3. Add the sausage to the same pan and brown them for 5 minutes. Remove and set aside with the shrimp.
4. In the same saucepan, melt the butter and add in bell peppers and tomatoes. Let the vegetables sauté for 4 minutes or until tender, then add garlic. Sauté for an additional minute.
5. Add lemon juice and white wine. Let everything simmer until the wine has almost evaporated.
6. Add in cream cheese and mix until smooth.
7. In a measuring cup, combine cornstarch and milk until well combined then add into the pan. Stir until the sauce begins to thicken.
8. Add in all of the crawfish tails and ⅔ of the shrimp and sausage. Pour in chicken broth to loosen the sauce.
9. Season to taste with Tony's Spice N' Herbs Seasoning, then add the pasta.
10. Mix until well coated in the sauce, add the remaining proteins and garnish with green onion.
Join our
family
Bring a little spice to your email inbox with Tony Chachere's Creole Club!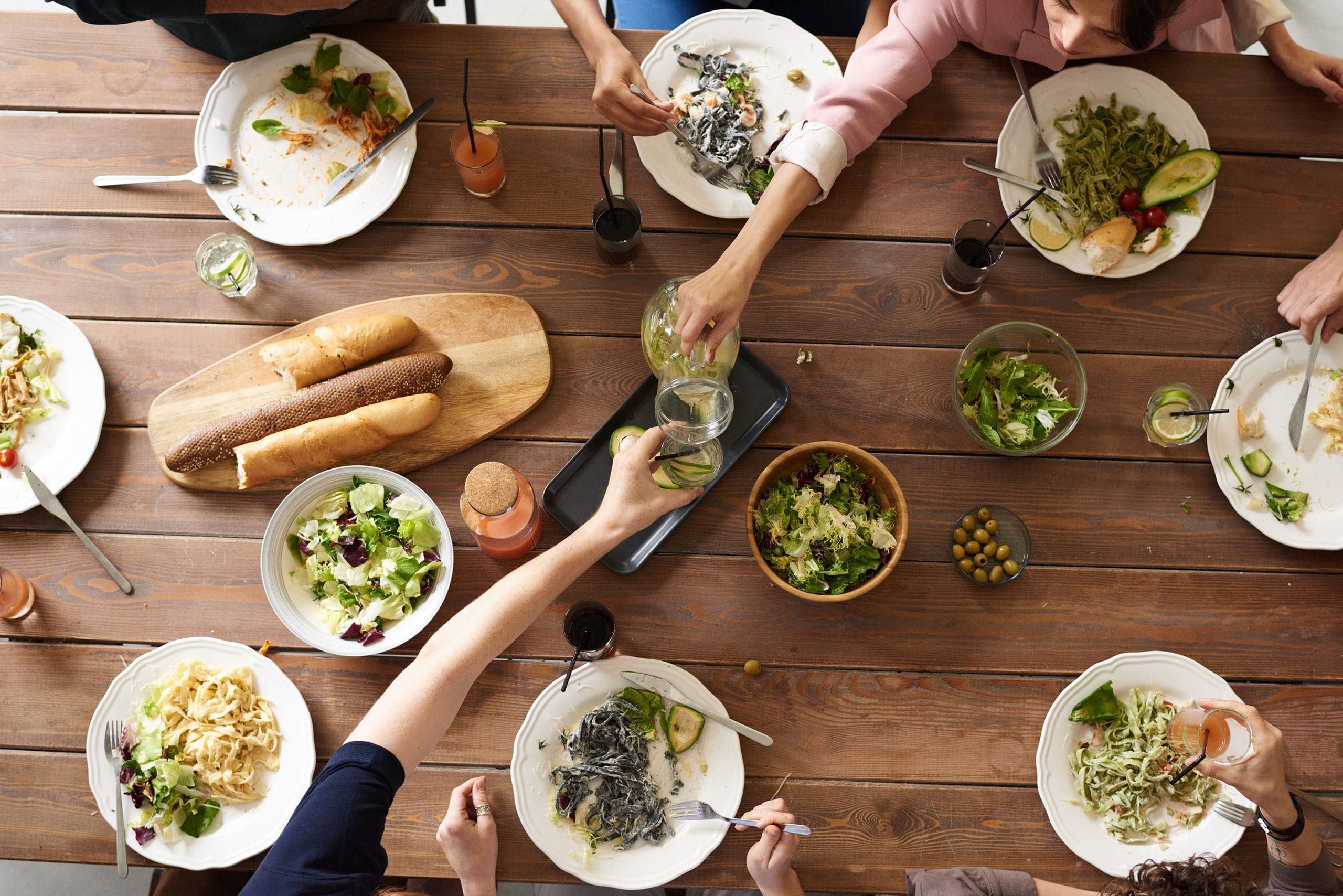 from our
Cajun Country Cookbook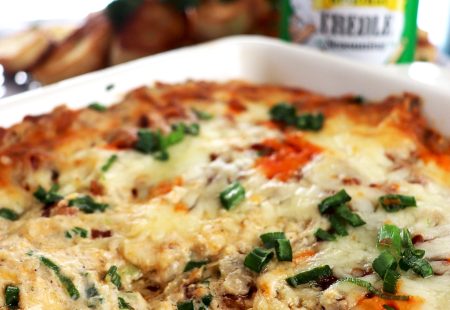 Cajun Boudin Dip
This creamy, cheesy, and dreamy dip recipe by @flychefaldenb is a party essential. Be sure you…
Get Recipe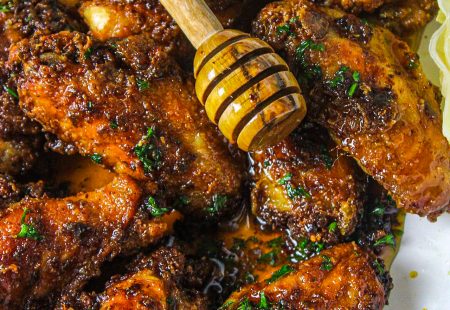 Hot Honey Wings
Try these sweet and zesty Hot Honey Wings by @creoleseoul for a bite of something you…
Get Recipe