When you combine Tony's Burger Marinade with the BOLD Creole Seasoning, Kate Stuart says you're sure to have the ultimate comfort food your family will love.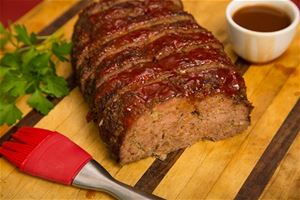 Shop Tony's Flavors In This Recipe
Ingredients
3 Pounds Ground Beef

1 Large Onion, Finely Diced

4 Slices Sandwich Bread, Torn Into Little Pieces

1/2 Cup & 3 Tablespoons Tony's Burger Marinade

1 Tablespoon Tony's BOLD Creole Seasoning

2 Eggs

3/4 Cup Ketchup

2 Tablespoons Brown Sugar
Directions
For Meatloaf:
Preheat oven to 350°F.
In a large bowl, mix all the ingredients together until thoroughly combined. Put meatloaf mixture into a 13×9 pan or baking sheet. Using your hands, form mixture into a uniform loaf.
Bake for one hour and remove from oven. Top with glaze and continue baking for another 20-30 minutes, or until a thermometer reads 160°F. Let cool slightly before serving.
For Glaze:
Whisk together ketchup, Burger Marinade and brown sugar.
Evenly top meatloaf with glaze mix and continue cooking as stated above.
NOTES:
Leftovers make great sandwiches! Even better, slice meatloaf and grill for meal #2.
If you have picky eaters who don't like onions, let alone seeing them in their food, use a food processor to finely mince up the onion and they'll never know it's in there.
Meatloaf mixture can be made ahead and frozen until ready to use.
Join our
family
Bring a little spice to your email inbox with Tony Chachere's Creole Club!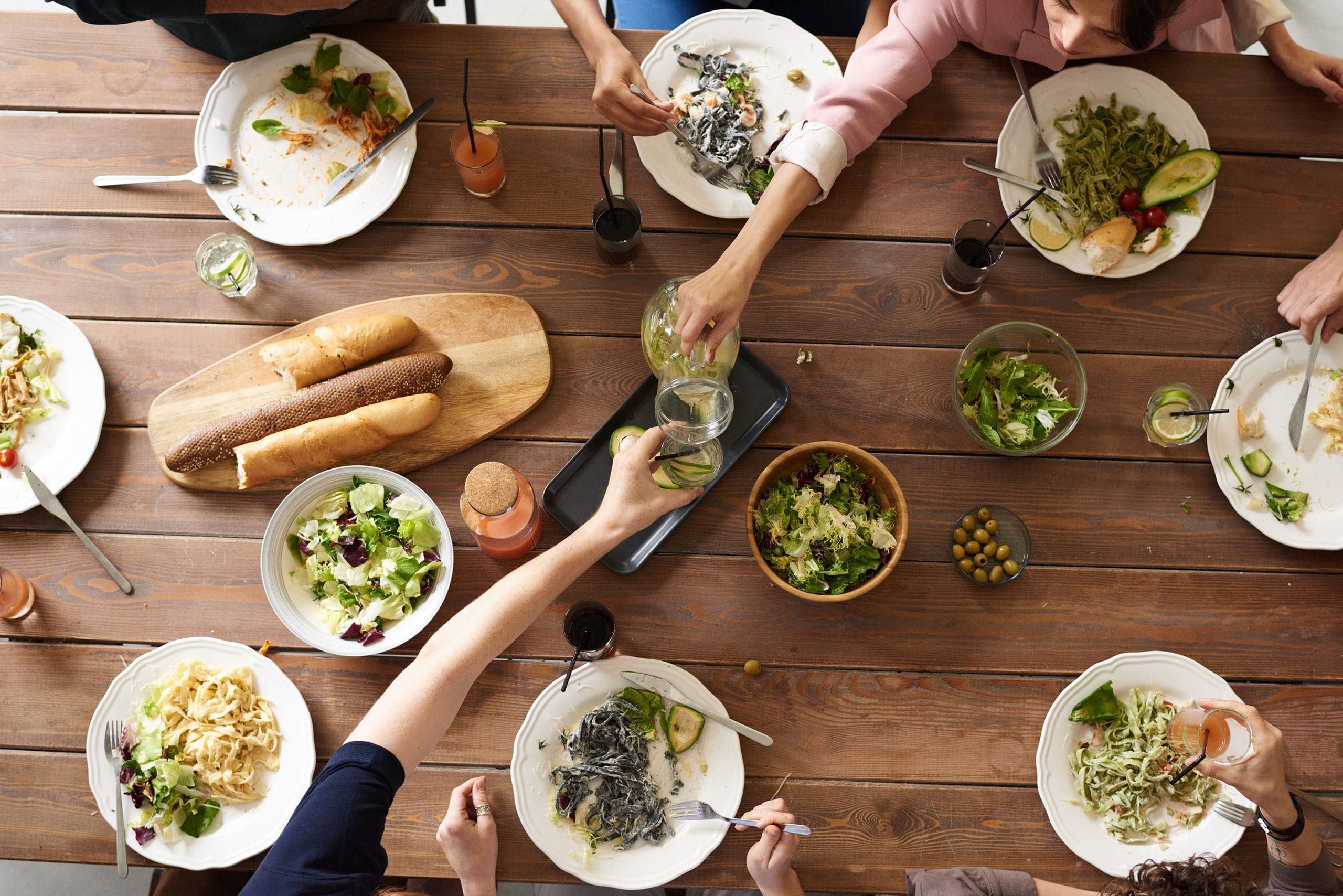 from our
Cajun Country Cookbook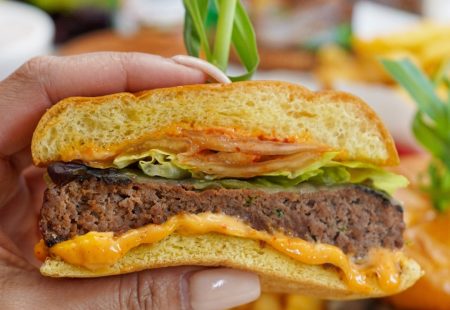 Korean BBQ-Style Hamburgers
Asian-Cajun fusion takes this burger game to a whole new level! Viet Home Cooking creates an…
Get Recipe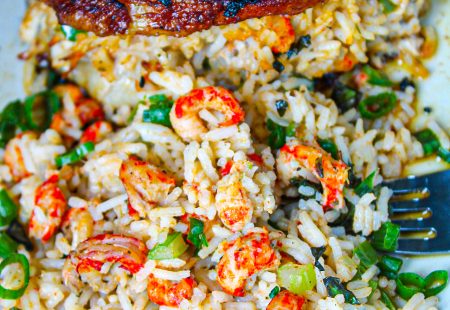 Crawfish Rice-Stuffed Pork Chops
This simple one-skillet meal by Creole Soul is full of tasty rice and crawfish tails all…
Get Recipe