Tender golden-fried nuggets make up this exotic appetizer. These Gator Bites by Chef Cory Bahr are crispy with a sweet and zesty flavor you will crave!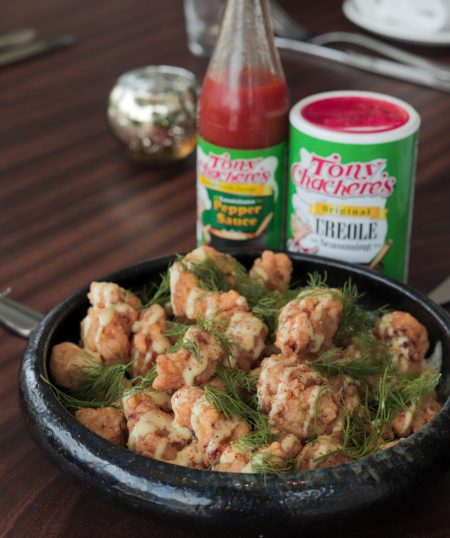 Shop Tony's Flavors In This Recipe
Ingredients
1 Pound Alligator

2 Cups Potato Starch

2 Cups Rice Flour

Juice from Half a Lemon

2 Cups Buttermilk

2 Tablespoons Tony's Pepper Sauce

3/4 Cup Mayonnaise

1 Tablespoon Dijon Mustard

1 Teaspoon Honey

2 Teaspoons Tony's Original Creole Seasoning

2 Tablespoons Fresh Dill
Directions
Cut alligator into bites.
Combine the buttermilk and Tony's Pepper Sauce in a bowl, then add the alligator bites and marinate overnight.
Combine the rice flour and potato starch in a bowl, then add in the marinated alligator. Give the bites a quick toss to coat, then let rest.
Combine the mayonnaise, Dijon mustard and honey in a bowl. Set aside.
In a 375°F fryer, add the alligator bites and cook for 3 1/2 minutes. Remove from fryer and place on a paper towel to remove excess oil. Transfer to a bowl and lightly coat with Tony's Original Creole Seasoning.
Plate your alligator bites and top with the sauce and fresh dill. Enjoy!
Join our
family
Bring a little spice to your email inbox with Tony Chachere's Creole Club!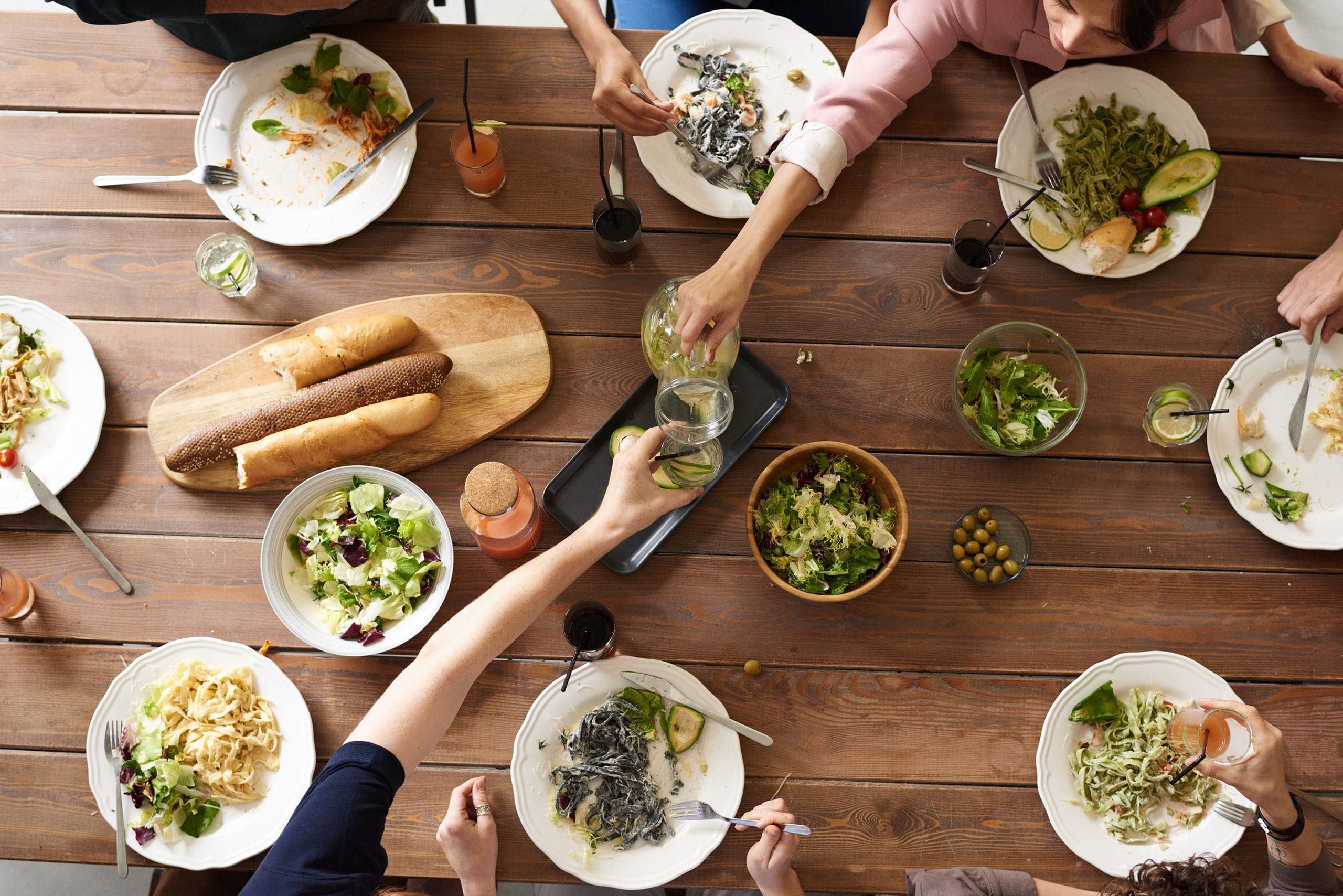 from our
Cajun Country Cookbook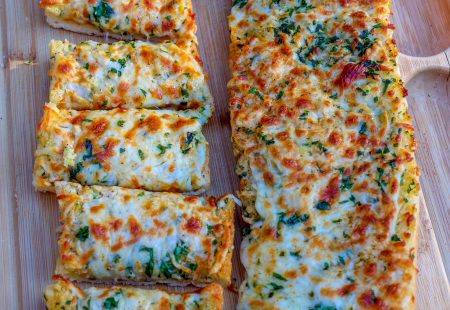 Seafood Boil Garlic Bread
Creamy, crunchy, and creole! The way @flychefaldenb just put all other garlic bread to shame with…
Get Recipe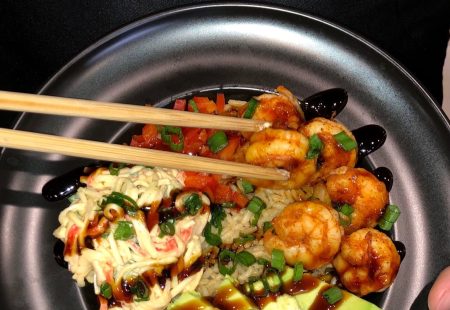 Creole Poke Bowls
We love how @capt.cooking gave this fan-favorite a creole twist! These Creole Poke Bowls are bold,…
Get Recipe