Fried Shrimp Alfredo Potato
The Creole heat and creaminess of Tony's Alfredo Sauce Mix and the crunchiness of fried shrimp are paired with a fluffy and buttery baked potato for this delicious dish by Love Jane.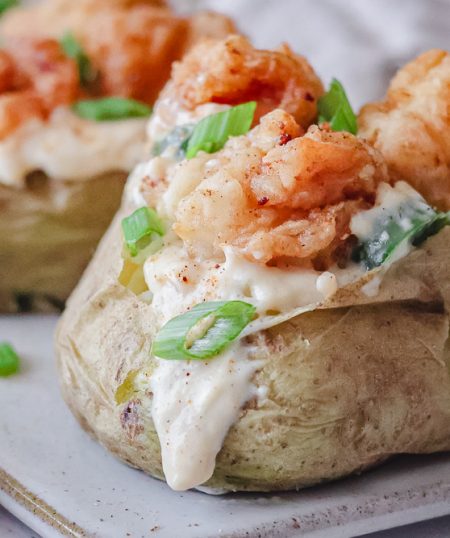 Shop Tony's Flavors In This Recipe
Ingredients
For the Alfredo:

1 Box Tony's Creole Alfredo Sauce Mix

2 Cups Milk

2 Tablespoons Butter

1 Large Fresh Jalapeño, Sliced (Optional)

For the Baked Potatoes:

5 Baking Potatoes

3 Tablespoons Butter

Chives for Garnish (Optional)

For the Shrimp:

1 Pound Super Colossal Raw Shrimp (13-15 per Pound)

2 Teaspoons Tony's Original Creole Seasoning

3/4 Cup Buttermilk

Canola or Vegetable Oil

For the Seasoned Flour:

1 Cup All-Purpose Flour

1 Teaspoon Tony's Original Creole Seasoning

1 Teaspoon Sugar

3/4 Teaspoon Baking Powder
Directions
Peel, clean and butterfly the shrimp.
To butterfly shrimp, take a knife and carefully split the shrimp open vertically in the middle of the tail where the opening is. Do not slice all the way through, just enough that the shrimp open up more.
Season shrimp with Tony's Original Creole Seasoning.
Pour buttermilk over the shrimp in a freezer bag or container with a lid and then set aside.
Prepare the potatoes. Wash the baking potatoes, prick them with a fork and place them in a 400°F oven to get tender, usually takes about 50 minutes.
While the potatoes are in the oven, start the Alfredo sauce. Follow the instructions on the back of the Tony's Alfredo Sauce Mix box, minus the steps for adding in seafood and other meat. Add the jalapeño to the sauce.
Now make the seasoned flour by mixing together all of the ingredients making sure they are evenly distributed.
Get the shrimp and shake off the excess buttermilk. Coat shrimp in the flour mixture and then shake off the excess flour. Place the shrimp on a rack and allow the flour to sit on the shrimp for 15-30 minutes. Repeat with all the shrimp.
In a frying pan, heat oil on medium heat.
Fry the shrimp in batches, being careful not to overcrowd the pan. Fry for about 2-4 minutes.
Drain shrimp on a clean, dry cooling rack or paper towels. Sprinkle shrimp with Tony's seasoning as soon as they come out of the oil. Repeat until all shrimp are fried.
Cut open the baked potatoes and then evenly distribute the butter over them. Season with Tony's for added flavor.
Spread the Alfredo sauce over each potato. Add about 3 of the fried shrimp over the Alfredo sauce. Then sprinkle with chives and serve. Enjoy!
Join our
family
Bring a little spice to your email inbox with Tony Chachere's Creole Club!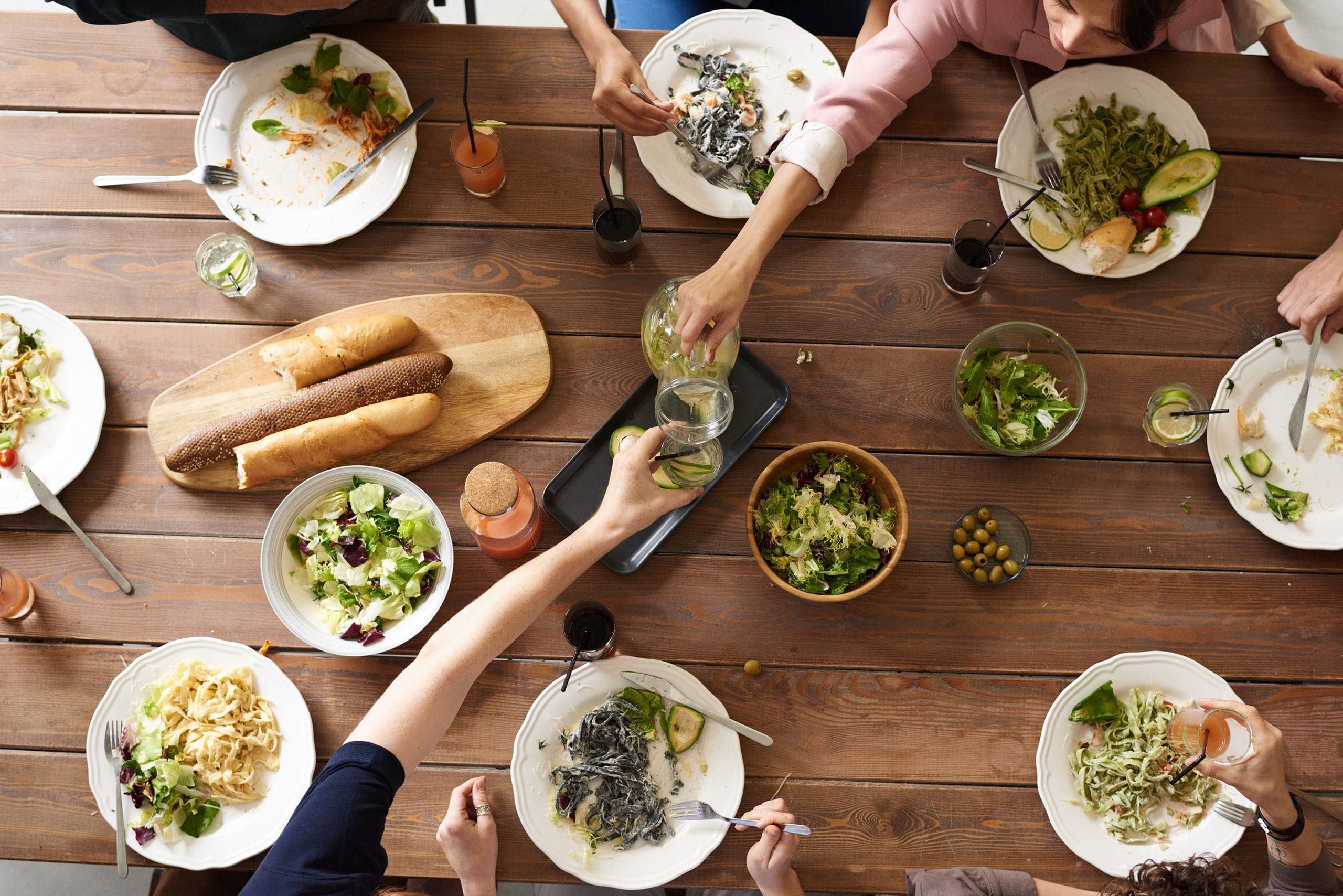 from our
Cajun Country Cookbook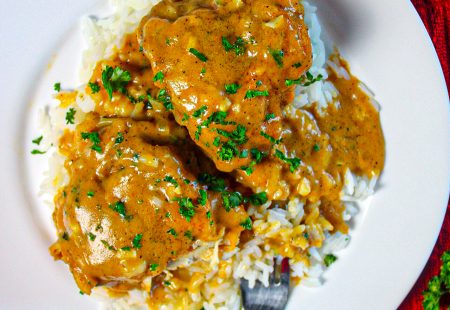 Smothered Fried Chicken
Rich, creamy and delicious gravy poured over crispy fried chicken, this southern favorite by @creoleseoul is…
Get Recipe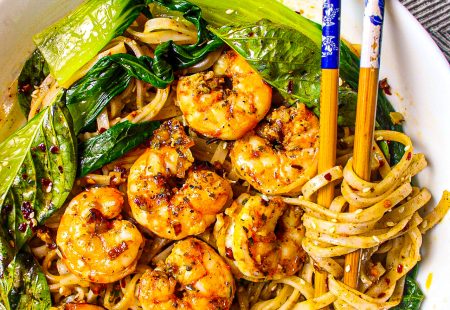 Chili Garlic Noodles with Shrimp
Thai-style comfort food with a Cajun twist! @creoleseoul combines the hearty flavors of Asian-Cajun fusion for…
Get Recipe