Flank Steak Lettuce Wraps with Cajun Aioli
Looking for the perfect low-carb power lunch or light dinner? These Flank Steak Lettuce Wraps with Cajun Aioli by Key to My Lime are exactly what you're craving! Packed with Creole flavors and super easy to make, these wraps are great for a spring or summer meal.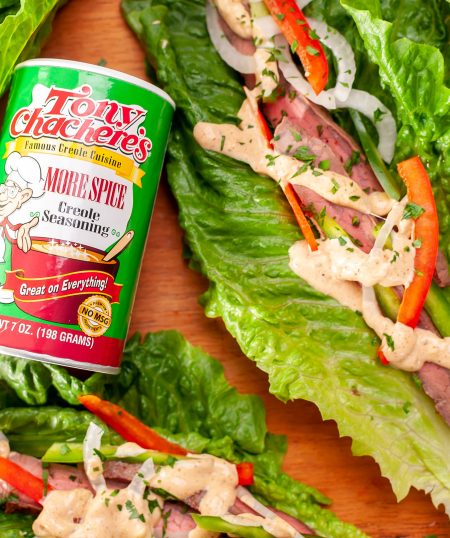 Shop Tony's Flavors In This Recipe
Ingredients
1 Pound Flank Steak

1 Tablespoon Olive Oil

2 Teaspoons Tony's More Spice Seasoning

3 Medium Cloves Garlic, Smashed

1/2 Cup Mayonnaise

1 Tablespoon Lemon Juice

1 Teaspoon Tony's More Spice Seasoning

1/4 Teaspoon Smoked Paprika

1/4 Teaspoon Garlic Powder

1/4 Teaspoon Onion Powder

1/4 Teaspoon Dried Oregano

2 Large Heads Romaine Lettuce

1/2 Red Bell Pepper, Thinly Sliced

1/2 Green Bell Pepper, Thinly Sliced

1/4 Large Sweet White Onion, Thinly Sliced

Fresh Parsley, Diced
Directions
Preheat oven to 350°F.
Allow the steak to rest at room temperature for 15 minutes before cooking it.
Coat the steak in 1 tablespoon olive oil and 2 teaspoons Tony's More Spice Seasoning. Place the steak on a rimmed baking sheet.
Place the smashed garlic cloves on top of the steak and cover the pan tightly with aluminum foil. Then place the pan in the oven and bake for 25-30 minutes. (You may decide to cook it longer or at a different temperature depending on your desired doneness. Medium rare has and internal temperature anywhere from 130°F – 135°F and well done is 145°F – 155°F.)
Remove the pan from the oven, remove the aluminum foil, set the baked garlic to the side to use in the aioli, and place the steak on a cutting board. Allow it to rest for 10 minutes before slicing the steak against the grain.
To a medium bowl, add the baked garlic and use the back of a fork to mash it. Add the mayonnaise, lemon juice, 1 teaspoon Tony's More Spice Seasoning, smoked paprika, garlic powder, onion powder, and dried oregano. Mix until the sauce is combined.
To make each shell, stack two large crisp romaine leaves on top of each other. Top the lettuce with sliced bell peppers, onion, sliced flank steak, a drizzle of the Cajun Aioli, and a sprinkle of diced fresh parsley. (It's easiest to drizzle the aioli if you add it to a plastic bag, then cut off a small section of one of the corner tips to make a makeshift icing bag, and squeeze the aioli over the lettuce wraps.)
NOTE:
If you like the aioli, you can make a double batch.
Join our
family
Bring a little spice to your email inbox with Tony Chachere's Creole Club!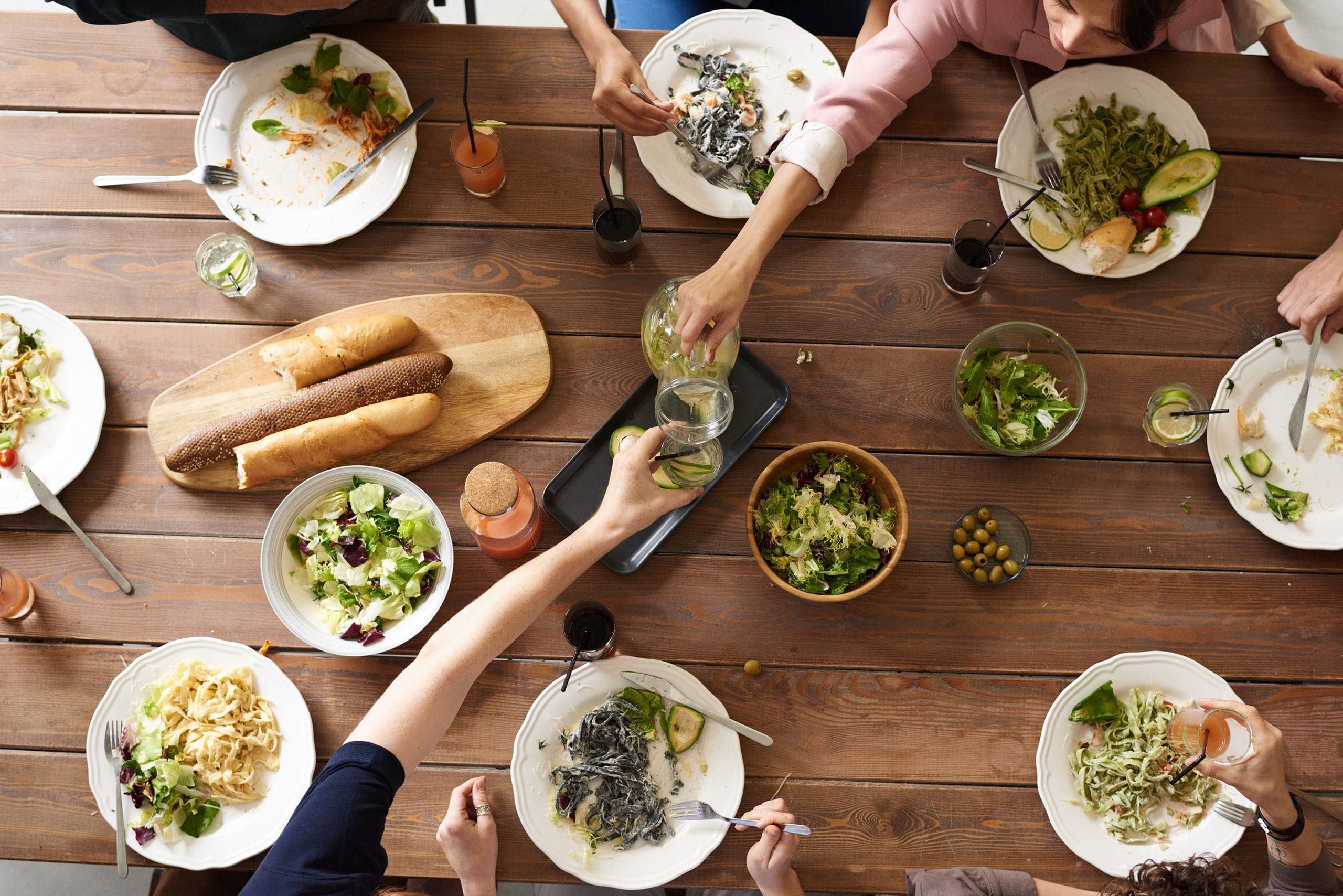 from our
Cajun Country Cookbook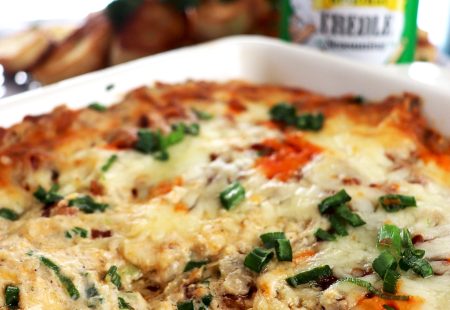 Cajun Boudin Dip
This creamy, cheesy, and dreamy dip recipe by @flychefaldenb is a party essential. Be sure you…
Get Recipe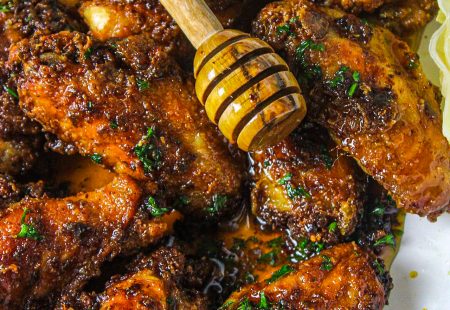 Hot Honey Wings
Try these sweet and zesty Hot Honey Wings by @creoleseoul for a bite of something you…
Get Recipe