Fire Roasted Corn, Poblano & Crawfish Hush Puppies
A Mardi Gras season, or anytime, treat with a smoky and peppery flavor! These Fire Roasted Corn, Poblano & Crawfish Hush Puppies with White Truffle Yum Yum Sauce by Chef Ryan André are the perfect appetizer or side dish for any party!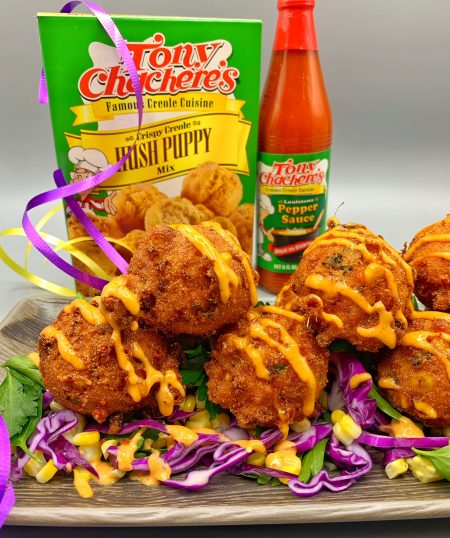 Shop Tony's Flavors In This Recipe
Ingredients
2 Boxes Tony's Crispy Creole Hush Puppy Mix

2 Eggs, Beaten

1 3/4 Cups Milk

2 Tablespoons Sugar

12 Ounces Chopped Louisiana Crawfish Tails with Fat

1 Cup Oven Roasted Corn (2 Ears)

1/2 Cup Small Diced Poblano

1 Cup Shredded Cheddar Cheese

Oil for Frying

2 Cups Mayonnaise

1 Tablespoon Garlic Powder

2 Teaspoons Onion Powder

2 Tablespoons Ketchup

1 Tablespoon Tony's Pepper Sauce

1 1/2 Tablespoons Browned Butter

1 Tablespoon White Truffle Oil

1/4 Cup Water

1 Tablespoon Smoked Paprika
Directions
Making the Hush Puppies:
Preheat oven to 400°F.
Rub ears of corn and poblano with a little oil and place on a sheet pan.
Place sheet pan in oven and cook for 20 minutes or until lightly browned.
While corn and pepper are cooking, combine Tony's Hush Puppy Mix, eggs, milk and sugar together in mixing bowl.
Fold in chopped crawfish tails and cheese until incorporated.
When the skin on pepper looks blistered, remove from oven and place into a sealed plastic bag to allow to steam.
Remove ears of corn and place standing up on a cutting board. Holding the top end, run your knife down each side removing kernels from the cob and fold into the hush puppy mix.
Remove pepper from bag and scrape your knife down the sides of it removing the skin. Slice open and remove the seeds. Dice pepper and add to mix.
To fry, scoop tablespoon-full dollops of batter into 350°F fryer and fry for approximately 3-4 minutes or until they turn a nice brown color and are cooked through.
Drain onto a paper towel-lined pan and continue process until all are cooked.
You can store cooked hush puppies in a warm oven until all are done.
Cover in White Truffle Yum Yum Sauce and enjoy!
Making the White Truffle Yum Yum Sauce:
Place 1 1/2 tablespoons butter into a skillet and cook until lightly browned and smells like caramel corn.
Add cooked butter to mixing bowl along with remaining ingredients (mayonnaise, garlic powder, onion powder, ketchup, Tony's Pepper Sauce, white truffle oil, water and smoked paprika).
Mix until incorporated and store in fridge until needed.
NOTES:
If you can't find Louisiana Crawfish tails, use the ones you can find, but be sure to rinse them well to make sure they are clean tasting.
Allow Yum Yum Sauce to sit at least 3-4 hours before using or make this sauce the day before to allow dry ingredients to release their flavors.
Join our
family
Bring a little spice to your email inbox with Tony Chachere's Creole Club!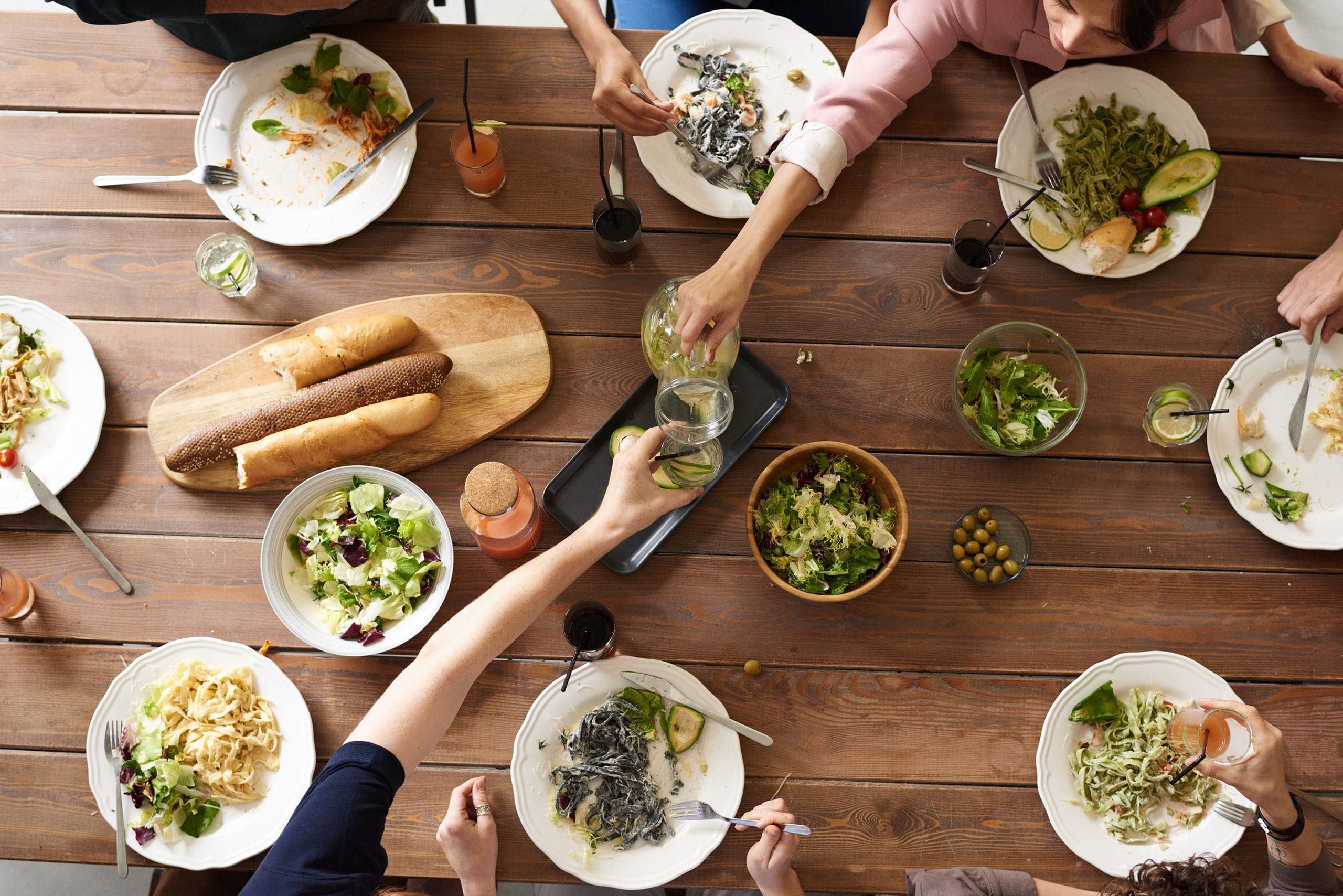 from our
Cajun Country Cookbook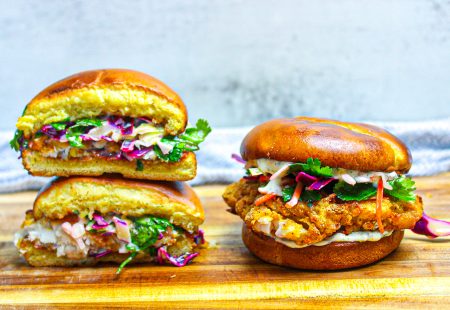 Air Fried Catfish Sandwich
Let the good times roll into your next BBQ or picnic with this Air Fried Catfish…
Get Recipe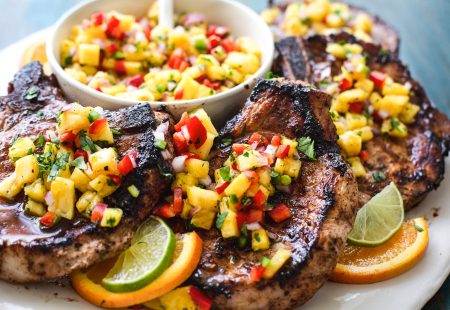 Jerk-Inspired Pork Chops with Pineapple Salsa
Grilling season is here and a delicious pork chop is hard to beat. This Jerk-Inspired Pork…
Get Recipe