Crunchy Creole Ranch Salmon
This one-pot meal is quick, delicious and makes for easy cleanup. Tony's Creole-Style Ranch Dressing keeps the meat moist and provides lots of flavor. You have to try this recipe by James Beard Award-winning Chef Virginia Willis.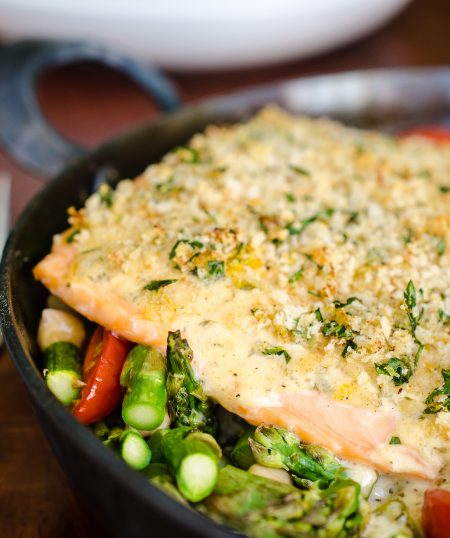 Shop Tony's Flavors In This Recipe
Ingredients
1 Cup Panko Breadcrumbs

Zest of 1 Lemon (Optional)

2 Tablespoons Fresh Parsley, Chopped

1 Clove Garlic, Chopped

Pinch of Tony's Original Creole Seasoning

1 Teaspoon Olive Oil

1 Bag (15 Ounces) of Chickpeas, Drained

1 Pound Asparagus, Trimmed

3 Tablespoons Tony's Creole-Style Ranch Dressing

24 Ounces Boneless, Skinless Salmon Filet or 4 Boneless Skinless Chicken Breasts
Directions
Heat the oven to 350°F.
In a small bowl, combine the panko, lemon zest, parsley, garlic, Tony's Original Creole Seasoning and oil. Set aside.
Place the drained chickpeas and asparagus in a large ovenproof skillet. Add 1 tablespoon of Tony's Creole-Style Ranch Dressing. Stir to combine.
Place the salmon fillets on top of the vegetables. Spread the remaining Tony's Creole-Style Ranch Dressing on top of the salmon. Sprinkle over reserved panko combination.
Transfer to the oven and cook until the asparagus is tender and the chickpeas are heated through.
Remove from the oven and serve once salmon reaches 130-145°F or the chicken reaches 165°F.
Join our
family
Bring a little spice to your email inbox with Tony Chachere's Creole Club!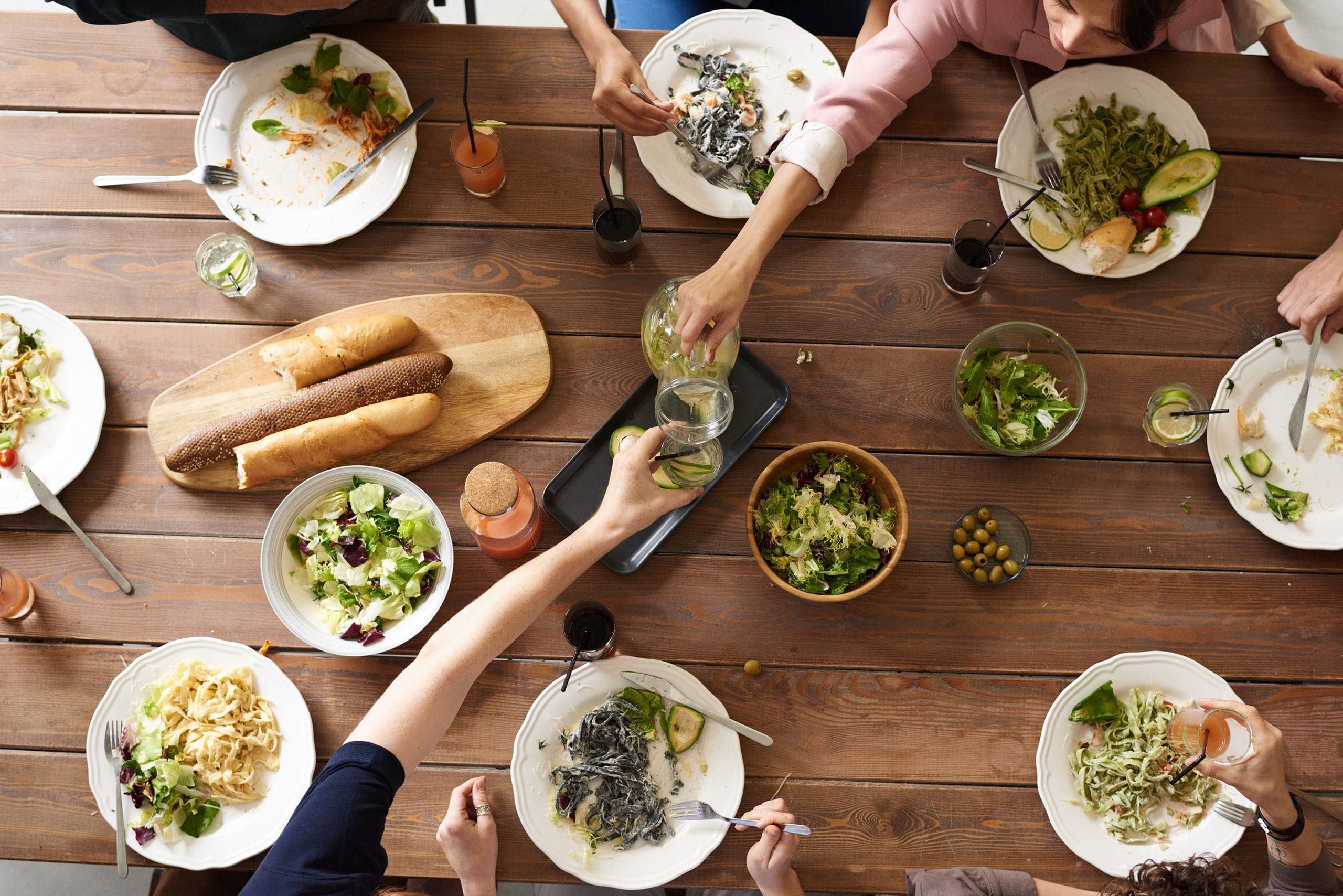 from our
Cajun Country Cookbook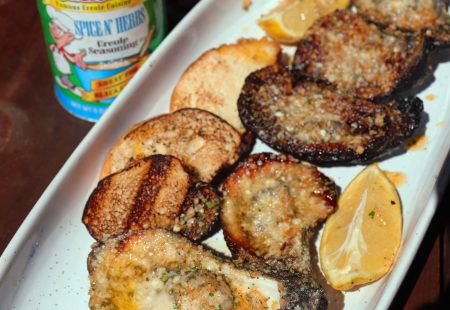 Chargrilled Oysters
Seafood and summer are a match made in heaven and @flychefaldenb knows how to fire up…
Get Recipe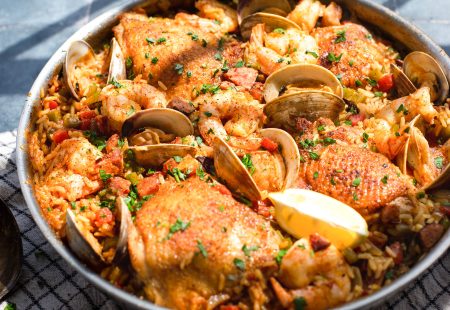 Easy Cajun Paella
This comforting and delicious paella is a Cajun twist on the traditional, thanks to Tony's Spanish…
Get Recipe