Crispy Creole Orange Chicken Drumsticks
With melt-in-your-mouth orange honey glaze, these Crispy Creole Orange Chicken Drumsticks by Creole For The Soul are the perfect flavor fusion of Cajun and Asian cultures.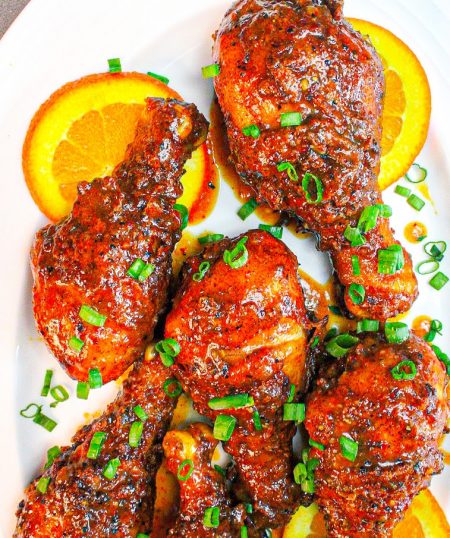 Shop Tony's Flavors In This Recipe
Ingredients
3 Pounds Chicken Drumsticks

2 1/2 Cups Flour (Can Use Gluten-Free if Desired)

Tony's Original Creole Seasoning, to Taste

Smoked Paprika, to Taste

Garlic Powder, to Taste

Red Chili Flakes or Cayenne, to Taste

2 Tablespoons Cornstarch

4 Eggs

Peanut or Vegetable Oil, for Frying

3 Oranges

3 Cups Orange Juice, No Pulp

1/3 Cup Red Wine Vinegar

3 Tablespoons Red Chili Paste

1 Teaspoon Tamari or Soy Sauce

Tony's Original Creole Seasoning, to Taste

Ground Ginger, to Taste

Chili Powder, to Taste

4 Cloves Garlic, Minced

3 Tablespoons Cornstarch

1/3 Cup Water

Green Onions for Garnish (Optional)

3 Tablespoons Vegetable Oil
Directions
Heat cooking oil in a deep pot or fryer.
While oil is heating, season chicken with Tony's Original Creole Seasoning. In a separate zip-top back or in a pan, combine flour, cornstarch, red chili flakes (or cayenne) and garlic powder.
In a shallow dish, whisk eggs.
Add chicken one at a time to the flour mixture to coat, then to the egg mixture, coating thoroughly, and another dredge in the flour. Set each piece aside on a wire rack until all chicken pieces are coated.
Check if oil is hot enough by sprinkling a little of your flour mix into the pot or fryer; if it sizzles and pops a little, it's ready. Drop drumsticks into the grease 3-4 at a time, for about 7-10 minutes or until golden brown. Adjust heat as needed. Drain cooked drumsticks on a wire rack lined with paper towels.
In between cooking the chicken or after it's done, prepare the orange glaze. Heat oil in a pot or deep skillet over medium-high heat. Stir in garlic and let cook for 30 seconds or until fragrant.
Add in orange juice, chili paste, honey, ginger, tamari, red wine vinegar, Tony's Original Creole Seasoning and chili powder, and stir. Take two of the oranges and use a microplane to grate the zest into the sauce. Allow sauce to cook for 15 mintues, stirring occasionally. Taste and adjust seasonings as needed.
Mix together the cornstarch and water and whisk into the sauce until it reaches the desired thick consistency.
Coat drumsticks with the sauce and set on serving dish. Top with chopped green onions and add orange slices from your remaining orange, and serve!
Join our
family
Bring a little spice to your email inbox with Tony Chachere's Creole Club!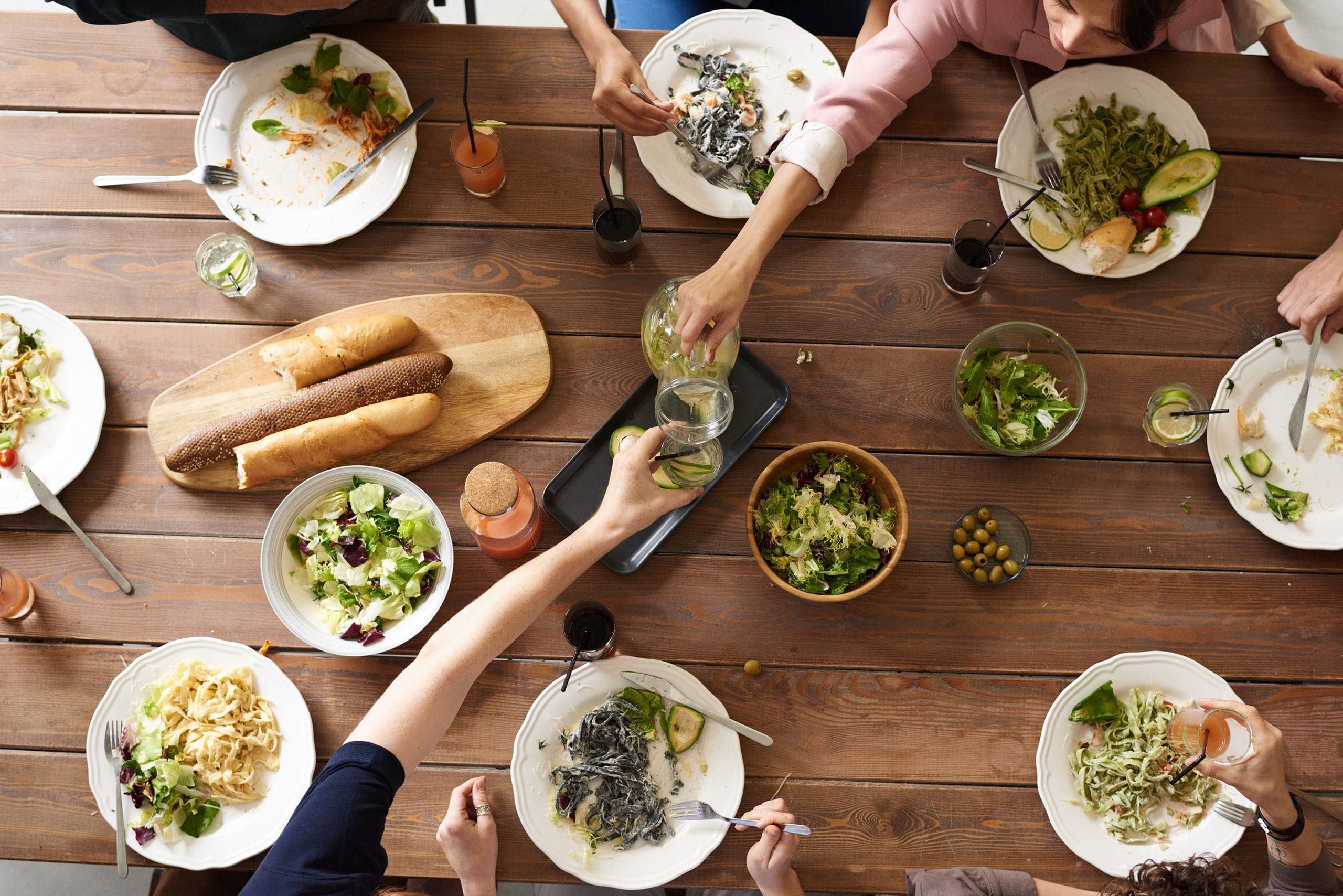 from our
Cajun Country Cookbook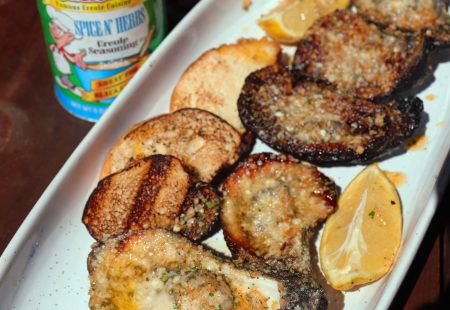 Chargrilled Oysters
Seafood and summer are a match made in heaven and @flychefaldenb knows how to fire up…
Get Recipe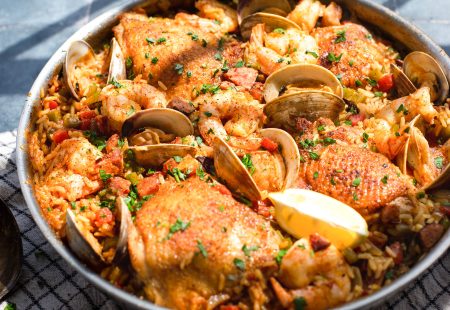 Easy Cajun Paella
This comforting and delicious paella is a Cajun twist on the traditional, thanks to Tony's Spanish…
Get Recipe