Creamy, cheesy and crispy … these Crispy Cajun Shrimp Cups by The Beach House Kitchen are the perfect savory bite for any party, or special family dinner.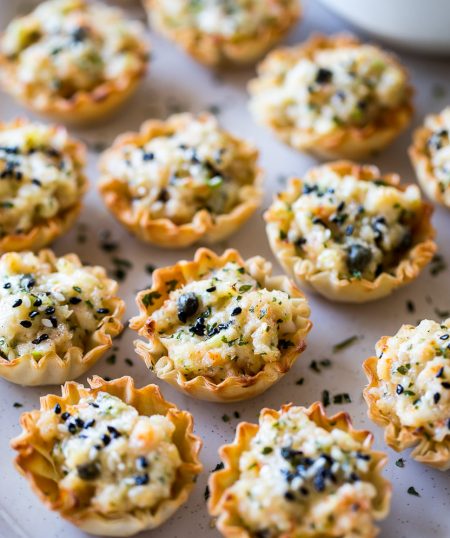 Shop Tony's Flavors In This Recipe
Ingredients
1 cup Mayonnaise

3 Tablespoons Spicy Brown Mustard

3 Cloves Garlic, Minced

4 Teaspoons Freshly Squeezed Lemon Juice

3 Teaspoons Worcestershire Sauce

2 Teaspoons Hot Sauce (like Tony's Pepper Sauce)

4 Teaspoons Tony's Original Creole Seasoning

1 Pound Shrimp, Cleaned and Deveined

1/2 Cup Tony's Creole-Style Seafood 30-Minute Marinade

4 Green Onions, Roughly Chopped

1/2 Cup Mayonnaise

3 Ounces Cream Cheese, Softened

1 Tablespoon Tony's Original Creole Seasoning, Divided

1 Tablespoon Dried Parsley

2 Cloves Garlic, Minced

3/4 Cup Italian Cheese Blend, Shredded

2 Tablespoons Capers

3 Boxes Phyllo Shells (45 Total Shells)

1-2 Tablespoons Sesame Seeds (White, Black, or Combination)
Directions
Making the Remoulade:
In a medium blow, whisk until smooth the cup of mayonnaise, brown mustard, 3 cloves garlic, lemon juice, Worcestershire sauce, hot sauce and 4 teaspoons Tony's seasoning.
Add to an airtight container and store in the refrigerator until ready to use.
Making Crispy Cajun Shrimp Cups:
Add shrimp to a large bowl. Pour Tony's marinade over the shrimp and toss to coat. Cover the bowl with plastic wrap and place in the refrigerator for at least 30 minutes, longer for a more intense flavor.
Preheat oven to 400°F. Spray a large baking sheet with nonstick cooking spray and set aside.
Remove the shrimp from the refrigerator and add the shrimp to the prepared baking sheet using tongs. Sprinkle 1 teaspoon of Tony's Original Creole Seasoning over shrimp. Bake for 7-8 minutes or until pink and opaque. Remove from oven and let cool.
Once the shrimp are cool, cut each in half and add to a food processor with the green onions. Pulse 3-4 times until roughly chopped. If you don't have a food processor, just finely chop both the shrimp and onions.
Add the half cup of mayo, cream cheese, remaining 2 teaspoons of Tony's seasoning, parsley, garlic and cheese to the food processor and pulse 4-5 more times until mixture is well combined and finely chopped. Remove mixture to a large bowl and fold in the capers.
Remove phyllo cups from the freezer and place on two large baking sheets. Add roughly one heaping teaspoonful of the shrimp mixture to each cup. Sprinkle cups with sesame seeds and bake for 8 minutes, then turn the oven to broil for 1 minute or until tops are just lightly browned. Keep a close watch on the oven so they don't burn.
Serve immediately with remoulade sauce and enjoy!
Join our
family
Bring a little spice to your email inbox with Tony Chachere's Creole Club!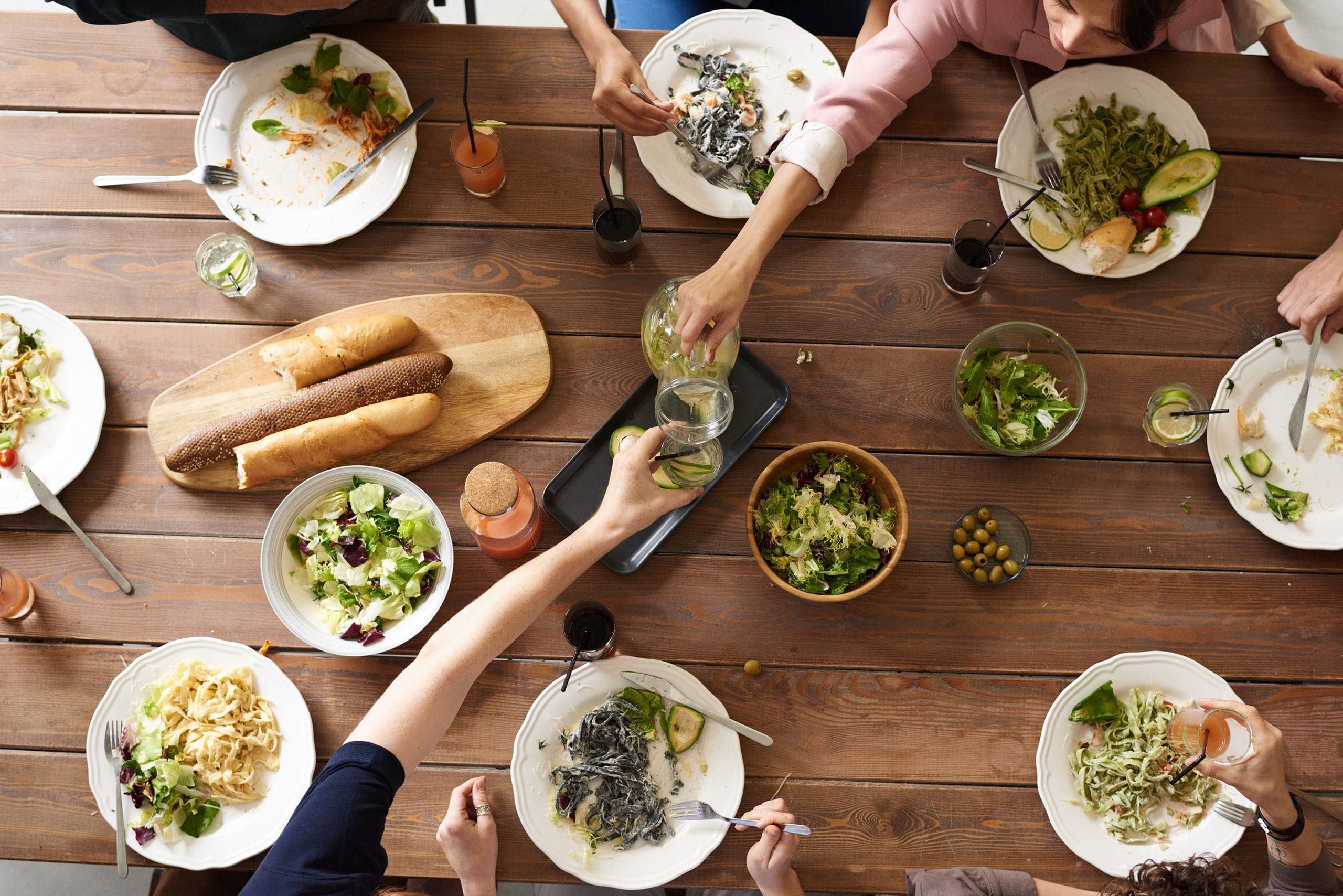 from our
Cajun Country Cookbook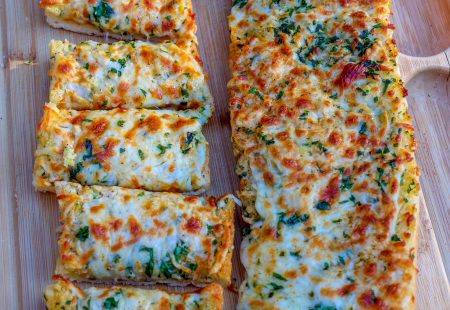 Seafood Boil Garlic Bread
Creamy, crunchy, and creole! The way @flychefaldenb just put all other garlic bread to shame with…
Get Recipe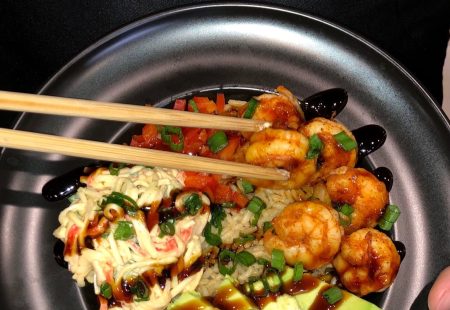 Creole Poke Bowls
We love how @capt.cooking gave this fan-favorite a creole twist! These Creole Poke Bowls are bold,…
Get Recipe