Creole Shrimp & Sausage Penne alla Vodka
Forget traditional holiday meals, this Creole Shrimp & Sausage Penne alla Vodka is a flavorful alternative! With a rich, smooth and creamy vodka sauce combined with fresh herbs, Creole seasoning, pasta, shrimp and sausage, this dish by Creole For The Soul is a rich and delightful holiday meal option.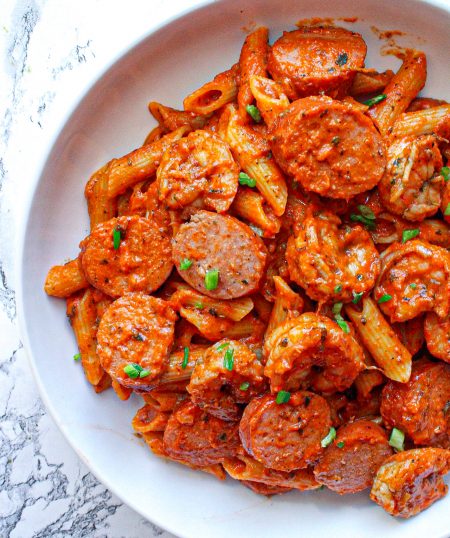 Shop Tony's Flavors In This Recipe
Ingredients
1 Pound Large Shrimp, Peeled and Deveined

14 Ounces Andouille Sausage, Sliced

12 Ounces Penne Pasta

28 Ounces San Marzano Tomatoes

1/2 Cup Vegan Cream Cheese (or Heavy Cream)

1/4 Cup Cashew Milk

3 Cloves Garlic, Chopped

1/4 Cup Fresh Oregano, Chopped

1/4 Cup Fresh Thyme, Chopped

1 Stick Butter, Split in Half

1/3 Cup Vodka

1/4 Cup Olive Oil

1/2 Cup Parmesan Cheese, Grated

5 Cups Shrimp/Seafood Stock

3-4 Cups Water

Tony's Original Creole Seasoning, to Taste

Onion Powder, to Taste

Italian Seasoning, to Taste
Directions
Cook penne according to package instructions. Once al dente, strain and set aside.
Melt half a stick of butter in a large sauce pan and add in olive oil. Once heated, add in garlic and stir. Cook until fragrant. Add in shrimp and cook on both sides until opaque (pink).
Stir in sausage and let cook for another minute. Season with Tony's and stir. Remove shrimp and sausage from pan, leaving as much oil and garlic in the pan as possible.
Add in tomatoes, fresh and dried herbs, Tony's Original Creole Seasoning, onion powder and vodka and stir. Add in the other half of the butter and stir until melted. Let simmer and cook down for about 20 minutes.
Remove pan from heat and use an immersion blender to puree the sauce until smooth. You can also use a food processor.
Put sauce pan back on the heat and add in Parmesan, vegan cream cheese (or heavy cream) and cashew milk and stir until combined into sauce. Taste and adjust seasoning as needed.
Add in pasta, shrimp and sausage, and stir to combine into sauce. Continue to adjust seasonings to taste.
Let pasta sit and simmer for 3 minutes before serving.
Join our
family
Bring a little spice to your email inbox with Tony Chachere's Creole Club!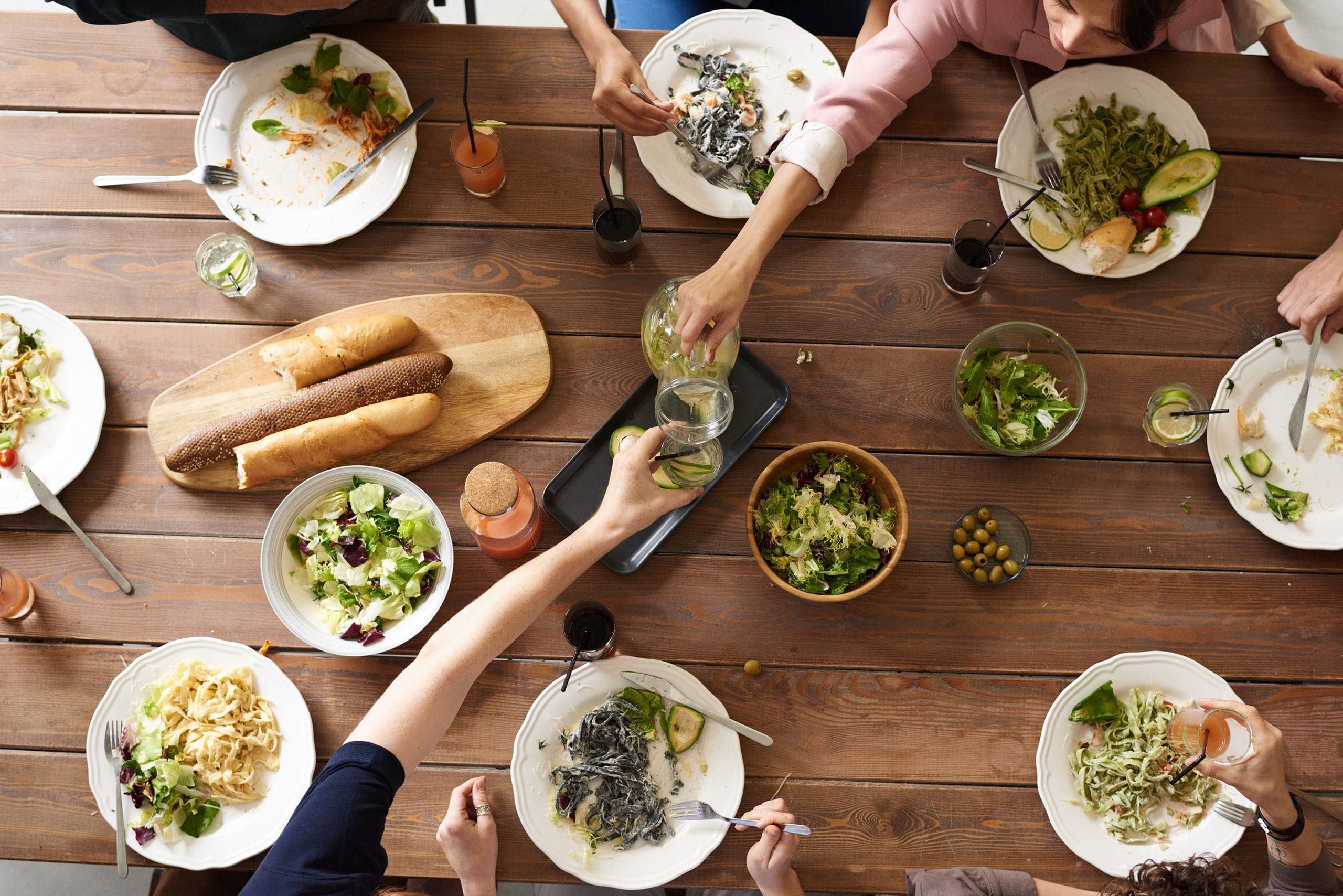 from our
Cajun Country Cookbook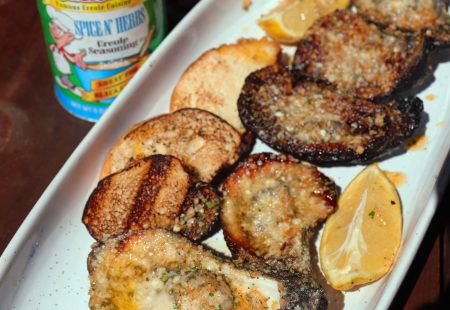 Chargrilled Oysters
Seafood and summer are a match made in heaven and @flychefaldenb knows how to fire up…
Get Recipe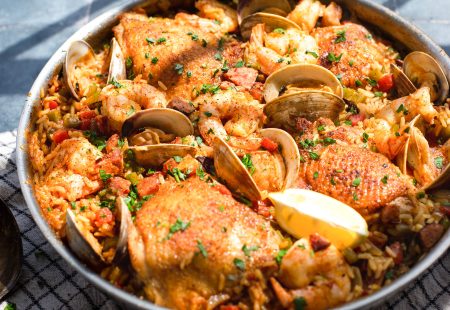 Easy Cajun Paella
This comforting and delicious paella is a Cajun twist on the traditional, thanks to Tony's Spanish…
Get Recipe