Creole Shrimp & Bacon Bisque
Rich, creamy, smooth and full of savory flavors and Creole heat, this Creole Shrimp & Bacon Bisque by Chef Nikki Shaw, in partnership with Cuisine Noir, is the perfect meal to help you warm up on those chilly nights.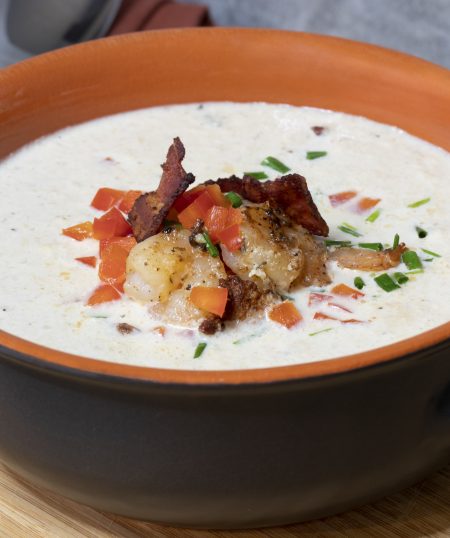 Shop Tony's Flavors In This Recipe
Ingredients
1 Teaspoon Olive Oil

4 Slices Bacon, Crumbled into Big Pieces

1 Pound Small Shrimp, Peeled and Deveined

1 Teaspoon Tony's Spice N' Herbs Seasoning, Divided

2 Cups Onions, Chopped

2 Teaspoons Garlic, Crushed

4 Sprigs Fresh Thyme

2 Cups Fresh Corn Kernels

3 Cups Chicken Stock

1 Cup Half and Half or Coconut Milk

1/2 Teaspoon Tony's Pepper Sauce

1/4 Cup Diced Tomatoes, for Garnish

1/4 Cup Green Onions, Cut on the Bias for Garnish
Directions
In a large pot on medium heat, heat oil and then add bacon and fry for 5 minutes until crispy. Line a plate with paper towels and then transfer bacon to the plate, leaving the fat in the pot.
Add shrimp to the pot and season with 1/2 teaspoon of Tony's Spice N' Herbs Seasoning. Sauté shrimp for 3-4 minutes until done. Using a slotted spoon, transfer shrimp to a bowl, leaving the juices in the pot.
Add onions to the pot and sauté for 5-7 minutes, until golden. Stir in garlic and thyme, then sauté for 2 more minutes. Add corn, stock, half and half or coconut milk, 1/2 teaspoon of Tony's Spice N' Herbs Seasoning and Tony's Pepper Sauce. Stir and simmer on medium-low heat for 15 minutes. Remove sprigs of thyme and discard.
Working in batches, use an immersion blender or blender to blend soup until creamy. Carefully add soup in small amounts. If using blender, remove center of blender lid to allow steam to escape and cover with dish towel to prevent spilling. Return to pot and adjust seasoning, if necessary.
Serve in bowls, then top each with bacon and shrimp. Sprinkle tomatoes and green onions on top. Enjoy!
NOTES:
Bisque is a rich and creamy soup, typically made with shellfish.
This recipe can also be made with crab, lobster and turkey bacon.
Join our
family
Bring a little spice to your email inbox with Tony Chachere's Creole Club!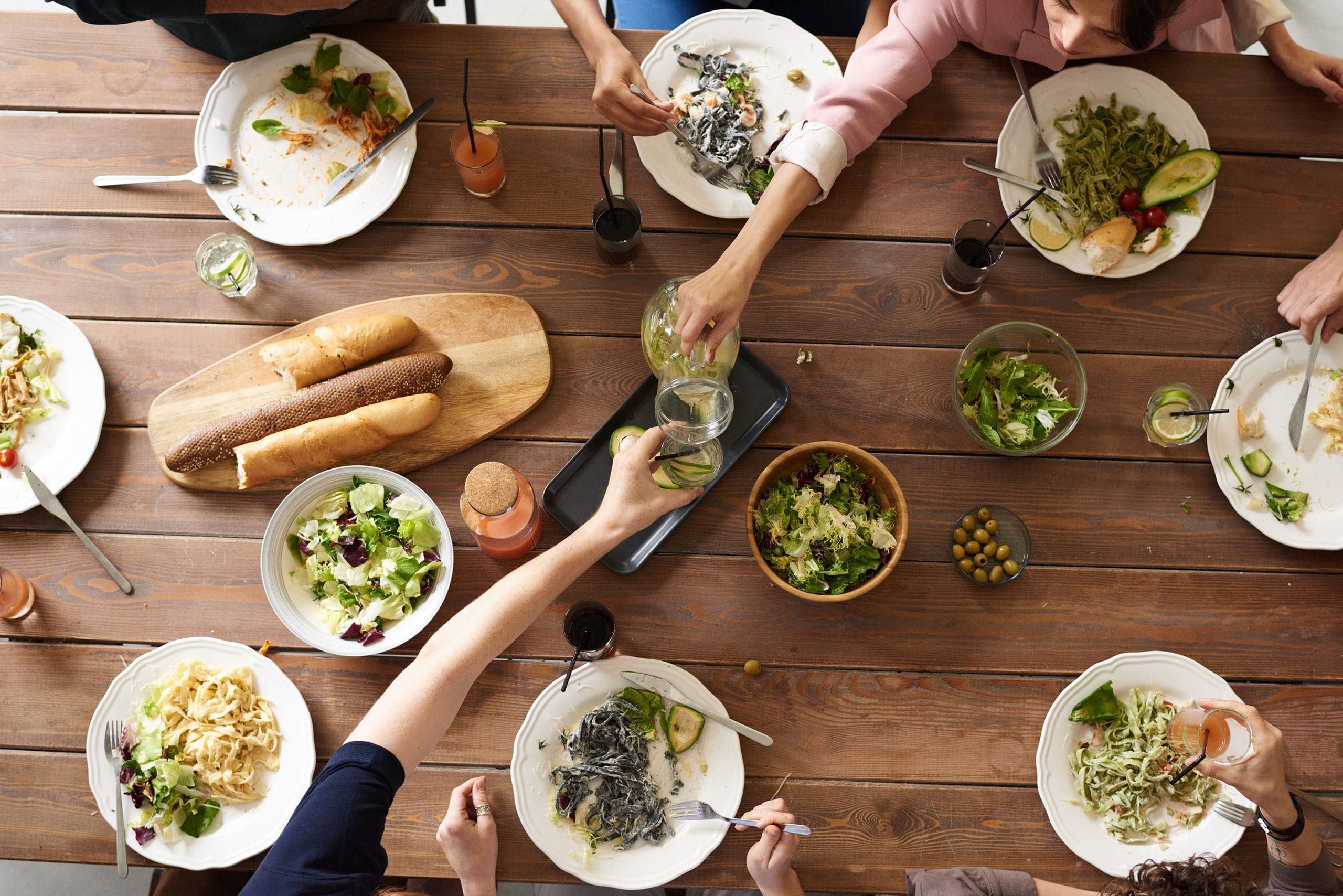 from our
Cajun Country Cookbook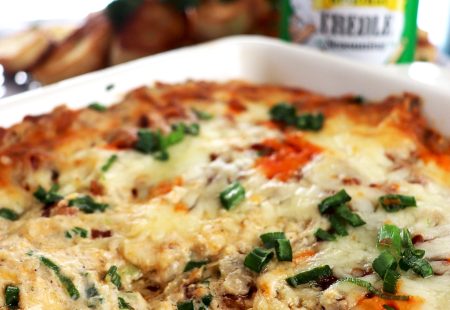 Cajun Boudin Dip
This creamy, cheesy, and dreamy dip recipe by @flychefaldenb is a party essential. Be sure you…
Get Recipe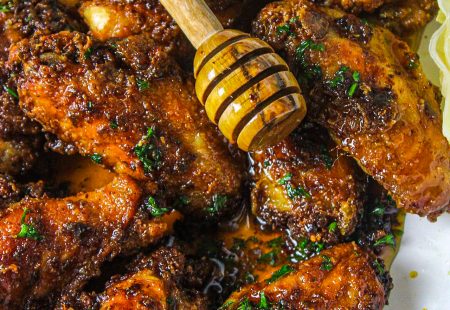 Hot Honey Wings
Try these sweet and zesty Hot Honey Wings by @creoleseoul for a bite of something you…
Get Recipe