Creole Ribeye with Mushroom Cream Sauce
This simple ribeye steak is more creamy and savory than any you've had before. Firehouse Grub fired up the grill and created this Creole Ribeye with Mushroom Cream Sauce you will love, with an intense flavor and less salt.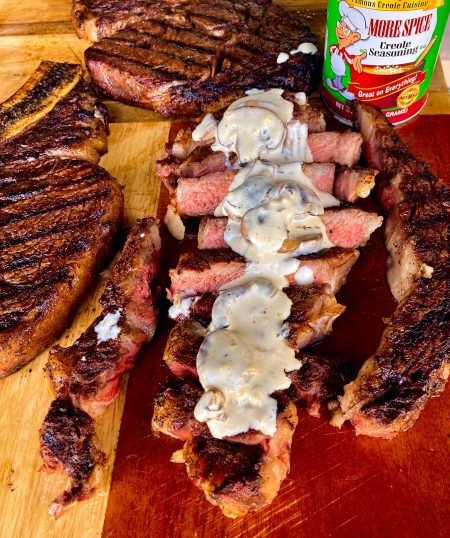 Shop Tony's Flavors In This Recipe
Ingredients
Ribeye Steak

Tony's More Spice Seasoning

1 Pint Heavy Cream

1 Small Shallot

8 Ounces Baby Bella Mushrooms, Sliced

1 Tablespoon Garlic, Minced

1 Tablespoon Coarse Ground Dijon Mustard

2 Tablespoons Butter

Olive Oil
Directions
Making the Steak:
Pat steaks dry and coat in olive oil.
Season both sides liberally with Tony's More Spice seasoning and place in refrigerator for about an hour. (Optional: put back in fridge for at least 4 hours to dry brine.)
Remove steaks from fridge 1 hour before cooking.
Preheat grill to 250°F.
Once grill is up to temperature, place steaks on.
When steaks reach 90°F internally, flip them over.
Remove steaks one internal temperature is 115°-120°F.
Increase heat to at least 500°F.
Sear steaks for 30-60 seconds per side.
Remove from heat and rest.
Making the Mushroom Cream Sauce:
Rinse and dry mushrooms, and finely dice shallots.
Heat skillet to medium-high heat.
Add butter to skillet.
Add mushrooms and shallots to skillet and sauté.
Once mushrooms and shallots are cooked, add in minced garlic and sauté just until fragrant, approximately 1 minute.
Add heavy cream, Dijon mustard, and 1 teaspoon of Tony's More Spice seasoning.
Simmer and stir frequently until sauce has slightly thickened, 5-6 minutes.
Remove from heat and drizzle over sliced steak.
Enjoy!
Join our
family
Bring a little spice to your email inbox with Tony Chachere's Creole Club!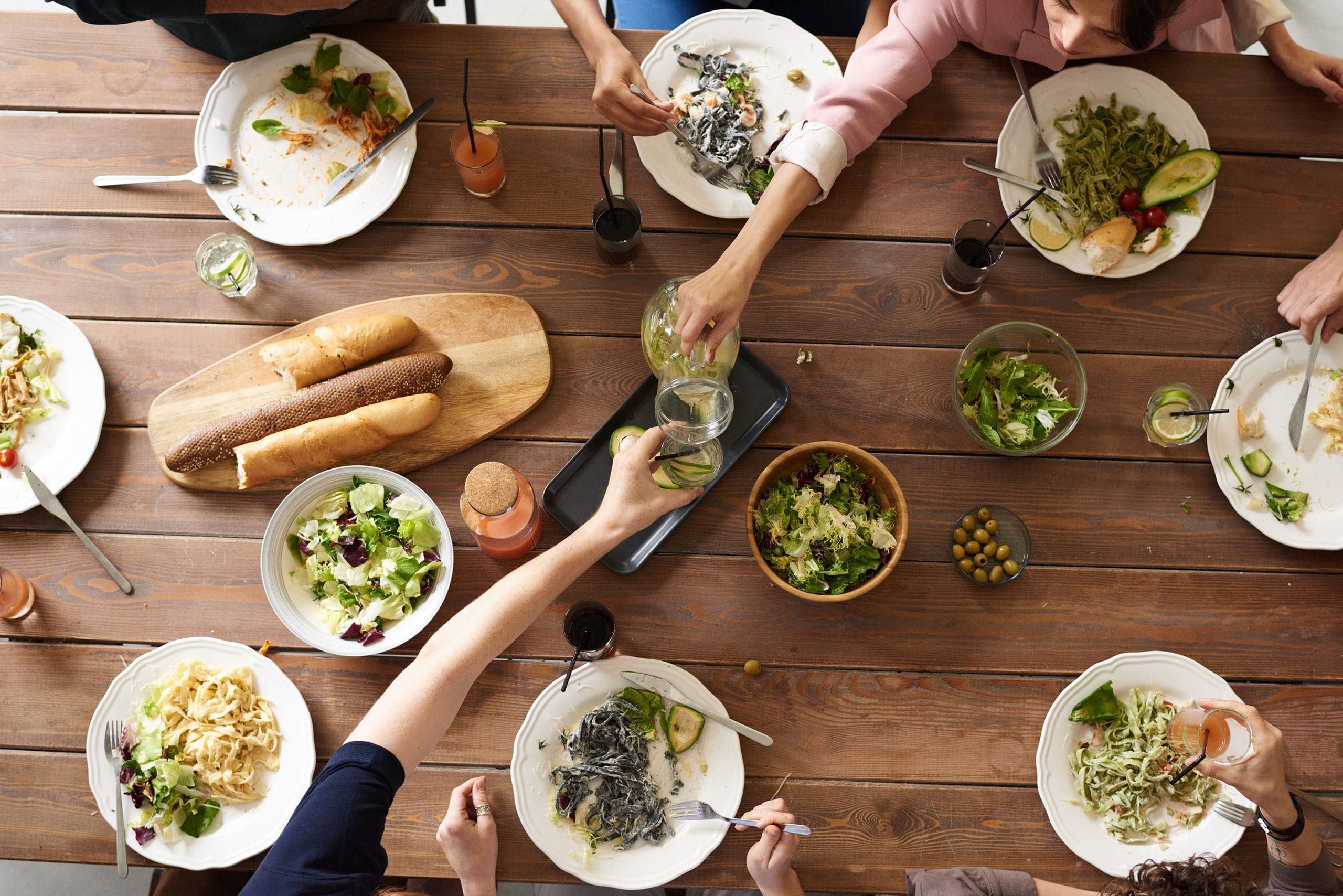 from our
Cajun Country Cookbook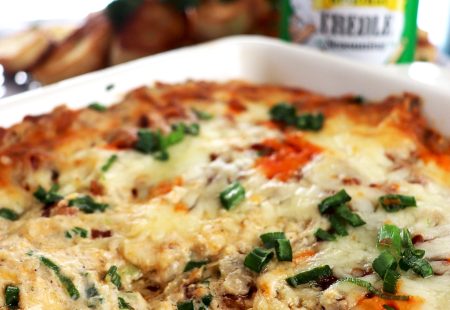 Cajun Boudin Dip
This creamy, cheesy, and dreamy dip recipe by @flychefaldenb is a party essential. Be sure you…
Get Recipe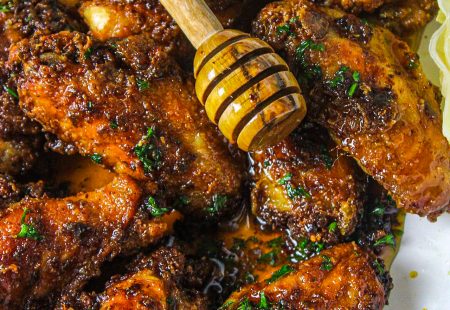 Hot Honey Wings
Try these sweet and zesty Hot Honey Wings by @creoleseoul for a bite of something you…
Get Recipe