Creole Cornbread Dressing
Looking for your next favorite holiday side dish? Look no further! This Creole Cornbread Dressing is the perfect flavor companion to your Thanksgiving feast, or as Stacey Little of Southern Bite says, "With the andouille sausage, it can be a meal all its own."
Ingredients
1 Package (12 Ounce) Andouille Sausage, Diced

1 Small Yellow Onion, Finely Chopped

1 Green Bell Pepper, Seeded and Chopped

2 Ribs Celery, Finely Diced

6 Cups Cornbread, Crumbled

1 Can (10 1/2 Ounces) Cream of Celery Soup

1 Can (10 1/2 Ounces) Cream of Chicken Soup

2 Cups Chicken Broth

1 1/2 Tablespoons Tony's Original Creole Seasoning
Directions
Preheat oven to 350°F. Lightly spray a 13×9-inch baking dish with nonstick cooking spray.
Heat a large skillet over medium heat and sauté the sausage until just starting to brown – about 5 minutes. Add the onion, bell pepper and celery. Cook about 5 minutes or until the vegetables are tender. Set aside.
In a large bowl, combine the cornbread, cream of celery soup, cream of chicken soup, broth, sautéed sausage and vegetables, and Tony's Original Creole Seasoning. Stir well. Pour the mixture into the baking dish. Bake uncovered for 30 to 45 minutes or until golden brown.
Join our
family
Bring a little spice to your email inbox with Tony Chachere's Creole Club!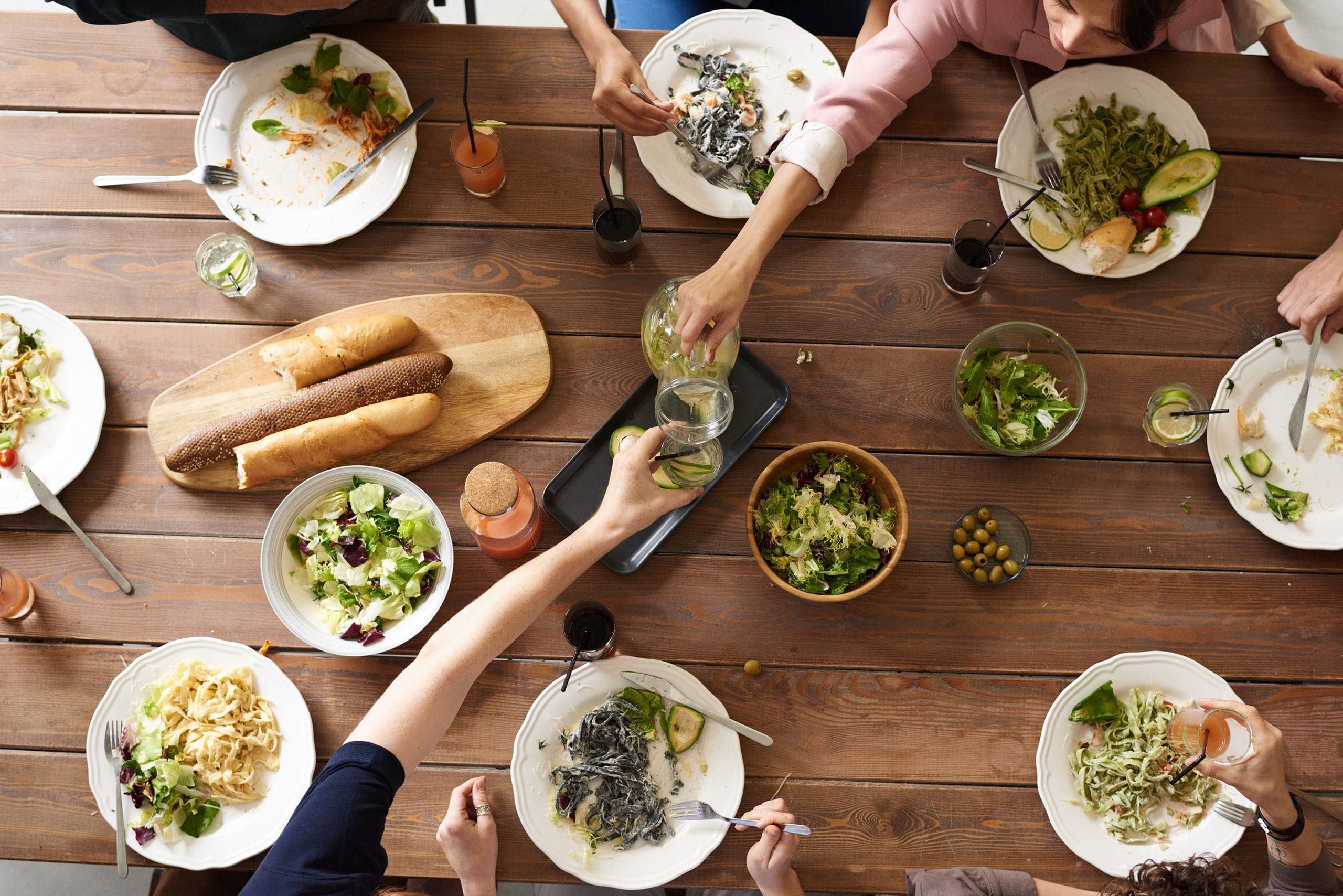 from our
Cajun Country Cookbook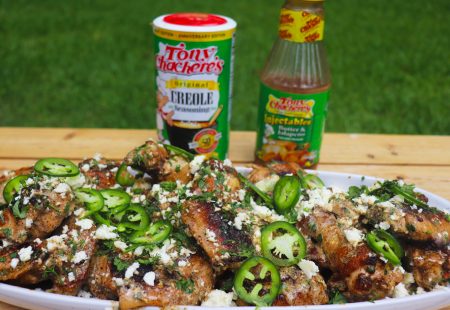 Creole-Elote Style Party Wings
@flychefaldenb takes all of the flavoring of Mexican street corn and turns it into a Creole-style…
Get Recipe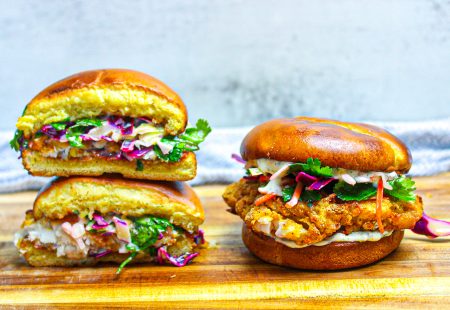 Air Fried Catfish Sandwich
Let the good times roll into your next BBQ or picnic with this Air Fried Catfish…
Get Recipe