Feed your soul and body with this one-pan, guilt-free coconut shrimp by Creole for the Soul! Filled with aromatic garlic, ginger and Creole seasoning, this meal is sure to be a go-to for dinner each week.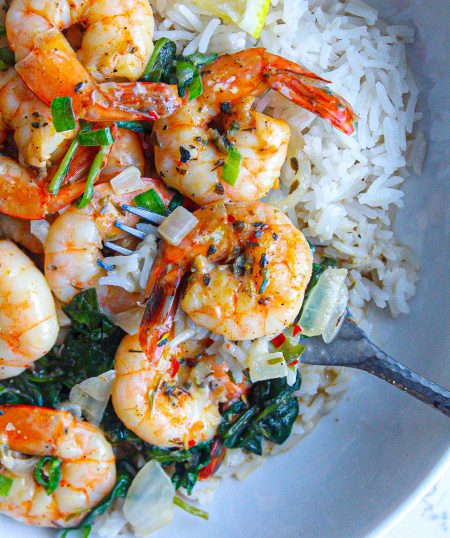 Shop Tony's Flavors In This Recipe
Ingredients
1 Pound Shrimp

1 Onion, Diced

1 Bell Pepper, Diced

4 Cloves Garlic, Minced

2 Teaspoons Fresh Ginger, Minced

1 Can Coconut Milk

1/2 Cup Chicken Broth

3 Tablespoons Butter

2 Tablespoons Vegan Cream Cheese

6 Ounces Baby Spinach (About 1 Bag)

8 Fresh Basil Leaves

2 Pinches Red Pepper Flakes

3 Green Onions, Chopped for Garnish

Tony's Original Creole Seasoning, to Taste

Italian Seasoning, to Taste
Directions
Season shrimp with Tony's Original Creole Seasoning and Italian seasoning and set aside.
Melt butter in a large skillet over medium-high heat. Stir in garlic and ginger and cook for 1 minutes, or until fragrant.
Add shrimp to skillet and stir into butter. Arrange shrimp in a single layer and cook for 2 minutes. Flip shrimp and cook for another two minutes, or until shrimp are pink and fully cooked. Use tongs to remove shrimp from skillet and set them aside.
Add onions and bell peppers to skillet. Pour in the chicken broth and scrape the brown bits from the bottom of the skillet while stirring frequently. Cook vegetables for 3 minutes or until they are soft and onions are translucent (chicken broth will reduce by half during this time).
Pour in coconut milk and stir into vegetables. Add in cream cheese and stir until it melts. Once the sauce starts to boil, reduce heat to a simmer. Toss spinach and basil leaves into sauce. Stir in red pepper flakes.
Add shrimp back into the skillet and cover with the coconut sauce. Let cook on low for another 5 minutes.
Serve with rice, pasta or low carb/gluten-free alternatives.
Join our
family
Bring a little spice to your email inbox with Tony Chachere's Creole Club!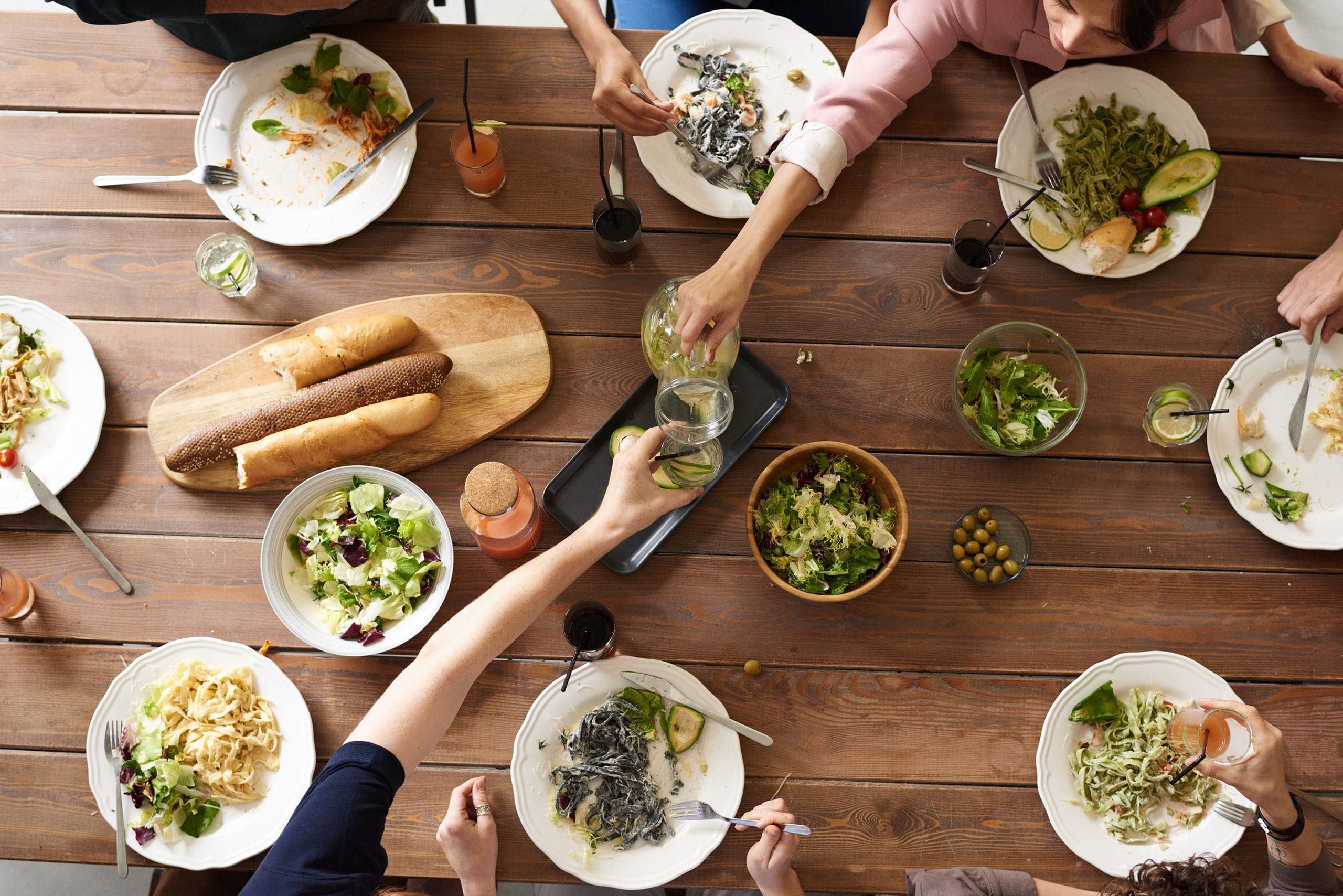 from our
Cajun Country Cookbook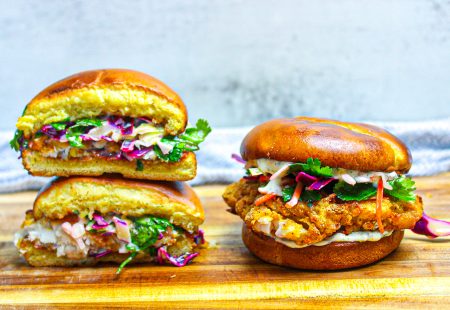 Air Fried Catfish Sandwich
Let the good times roll into your next BBQ or picnic with this Air Fried Catfish…
Get Recipe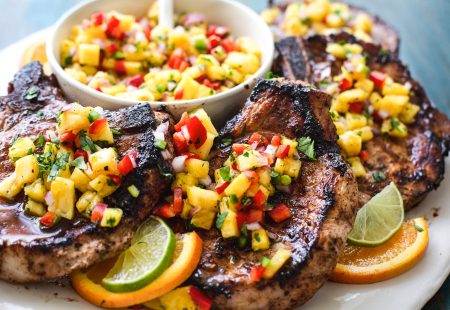 Jerk-Inspired Pork Chops with Pineapple Salsa
Grilling season is here and a delicious pork chop is hard to beat. This Jerk-Inspired Pork…
Get Recipe