Creole Chicken & Pork Balls
"Tender, juicy meatballs with a creamy gravy you'll love," ~ Creole For The Soul. These meatballs combine chicken and pork for the perfect meatball, covered in a flavorful, herb-rich gravy, for the ultimate in comfort food.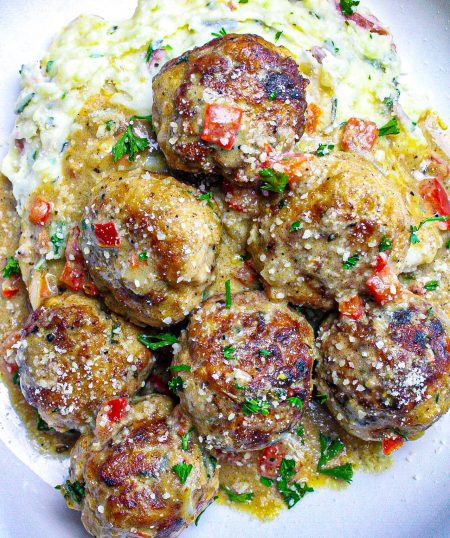 Shop Tony's Flavors In This Recipe
Ingredients
1/2 Pound Ground Chicken

1/2 Pound Ground Pork (or Ground Italian Sausage)

2 Cloves Garlic, Minced

1 Egg, Whisked

1/3 Cup Bread Crumbs

1/4 Cup Parmesan, Grated

1 1/3 Cup Fresh Parsley, Chopped

2 Tablespoons Extra Virgin Olive Oil

Tony's Original Creole Seasoning, to Taste

Italian Seasoning, to Taste

1 1/3 Tablespoon Butter

1/2 Onion, Chopped

1/2 Red Bell Pepper, Chopped

1 1/3 Tablespoon Flour

Tony's Original Creole Seasoning, to Taste

1 Cup Chicken Broth

1/3 Cup Heavy Whipping Cream

1 1/3 Tablespoon Fresh Parsley, Chopped
Directions
Add ground chicken, ground pork, garlic, egg, bread crumbs, Parmesan, parsley, olive oil, Tony's Original Creole Seasoning and Italian seasoning to a large bowl. Use your hands to mix everything together until well combined.
Use a small ice cream scoop or your hands to form meatballs about 1-2 inches big.
Coat a skillet with olive oil and turn heat to medium high. Add meatballs in batches (don't overcrowd the skillet) and allow them to sear until golden brown on all sides. Once done, remove meatballs from pan and set aside. Meatballs will not be fully cooked and that's okay.
Turn heat down to medium-low and add in butter to melt. Add in chopped onions and bell peppers and cook until soft, stirring occasionally.
Stir in the flour and continue to stir for 2-3 minutes, until mixture is browned. Pour in the chicken broth and use whisk to mix in the flour until thickened. Add in Tony's Original Creole Seasoning and taste. Adjust seasoning per your taste.
Reduce heat to low and add meatballs back into the skillet. Allow meatballs to simmer for 8-10 minutes, or until the meatballs are cooked through.
Spoon gravy over meatballs. Garnish with parsley and grated Parmesan, and serve. They are perfect with mashed potatoes, or one of Tony's Rice Dinner Mixes!
Join our
family
Bring a little spice to your email inbox with Tony Chachere's Creole Club!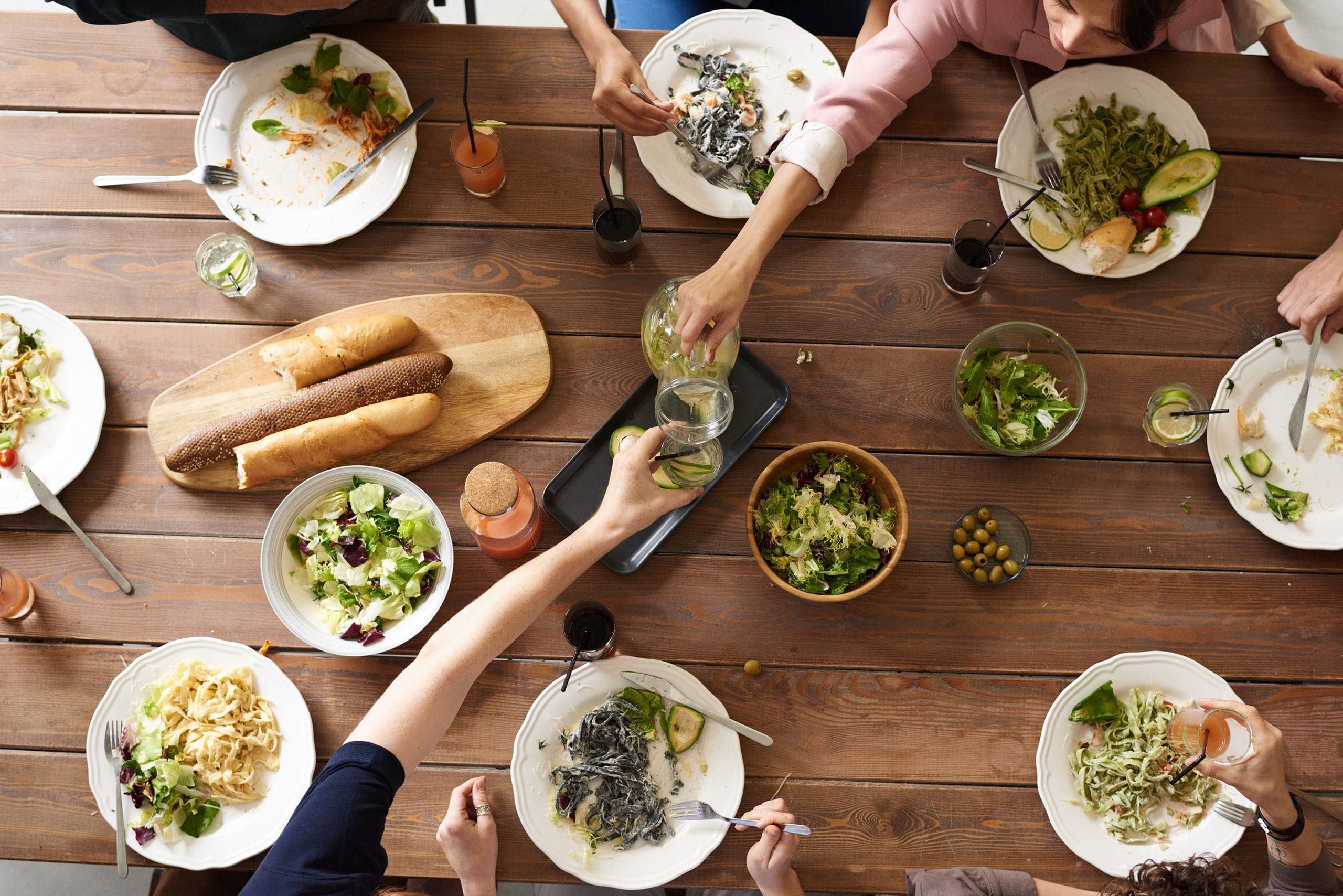 from our
Cajun Country Cookbook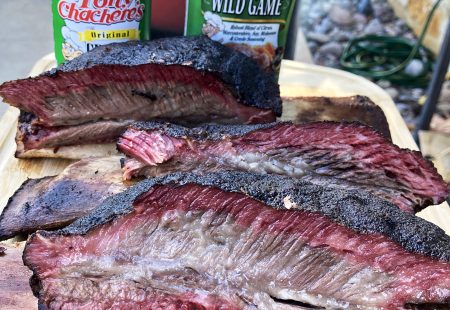 Smoked Beef Dino Ribs
These Smoked Beef Dino Ribs by @firehousegrub make for the perfect recipe to kick off barbecue…
Get Recipe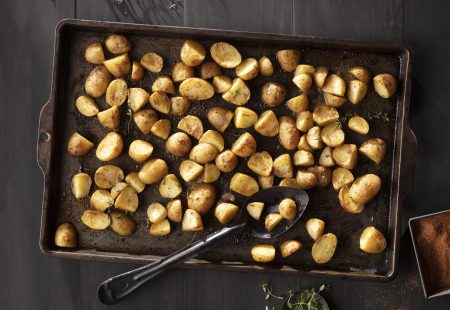 Golden Ranch Roasted Potatoes
Looking for a flavorful side? These Golden Ranch Roasted Potatoes are exactly what you want thanks…
Get Recipe