Start your Taco Tuesday – or any day of the week – with these savory breakfast tacos by Firehouse Grub. They are the perfect blend of bacon, cheese and Creole spice!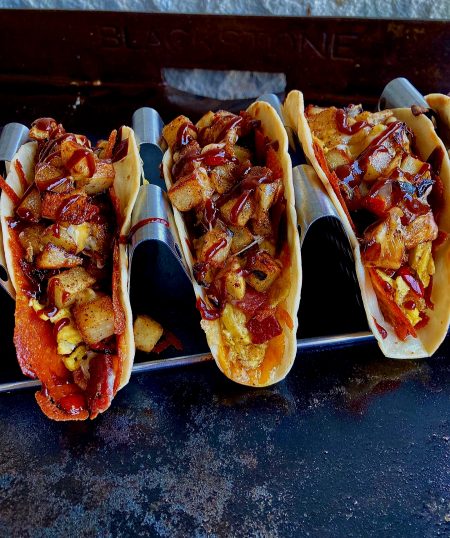 Shop Tony's Flavors In This Recipe
Ingredients
1 Pound Bacon

7 Eggs

3 Russet Potatoes

1/2 Small Onion

1/2 Red Bell Pepper

Colby Jack Cheese

Tortillas

1 1/2 Tablespoons Tony's Original Creole Seasoning
Directions
Dice bacon and then brown.
While bacon is cooking, peel and dice potatoes.
Set bacon aside. Begin to cook potatoes in bacon grease for 6-8 minutes without turning. Seasoning with 1 tablespoon of Tony's Original Creole Seasoning.
Meanwhile, dice onion and bell pepper.
At the 6-8 minute mark, add your onion and bell peppers to potatoes. Mix them in and continue to cook potatoes for another 10 minutes flipping every so often.
Set potatoes aside. Put cheese on flat top or skillet in simplistic shape and size of tortillas you're using. Cook choose until it's crispy on the bottom. Place tortilla on top.
Beat eggs and pour them onto flat top or skillet. Season with 1/2 tablespoon Tony's Original Creole Seasoning. Mix in cooked bacon and cook until eggs are done to liking.
Add more cheese to your potatoes and mix it in while it melts.
Fix your tacos and top with your favorite hot sauce, like Tony's Pepper Sauce!
Join our
family
Bring a little spice to your email inbox with Tony Chachere's Creole Club!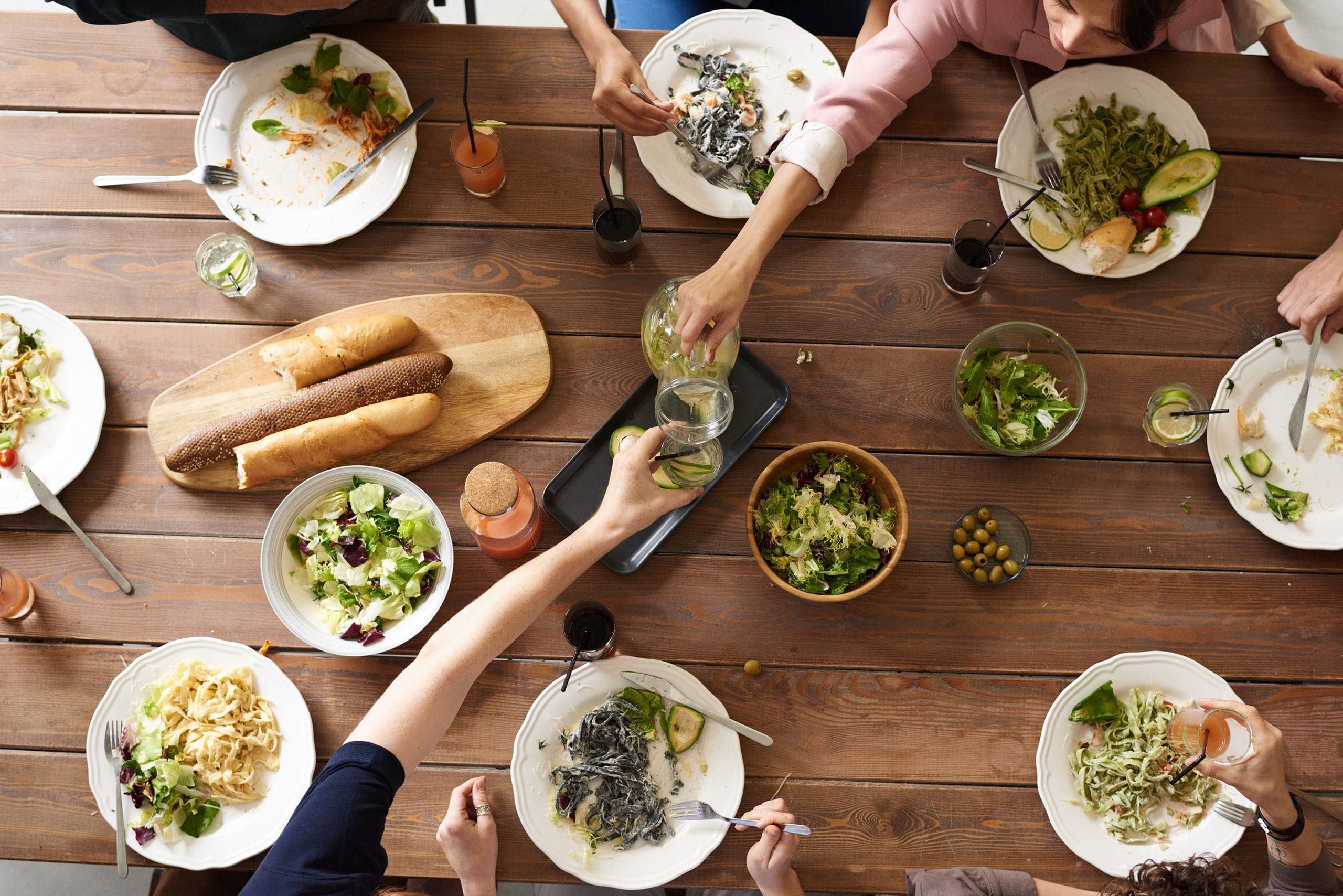 from our
Cajun Country Cookbook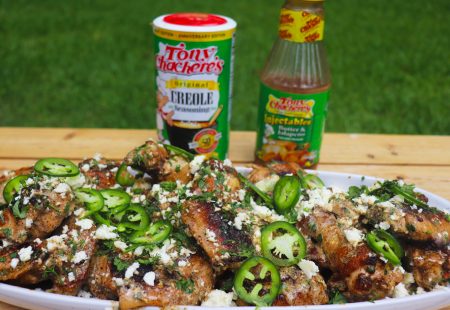 Creole-Elote Style Party Wings
@flychefaldenb takes all of the flavoring of Mexican street corn and turns it into a Creole-style…
Get Recipe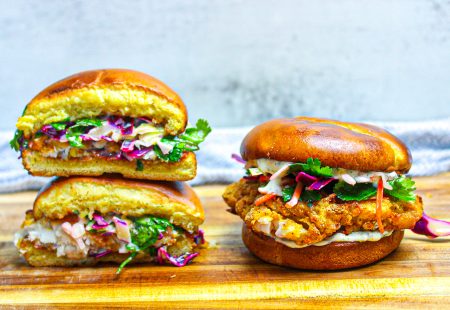 Air Fried Catfish Sandwich
Let the good times roll into your next BBQ or picnic with this Air Fried Catfish…
Get Recipe