Whether for your next backyard BBQ, picnic or tailgate, take your wings game to the next level with these Creole BBQ Chicken Wings by @capt.cooking. These crispy wings combine with sweet heat and ranch flavors for the perfect bite.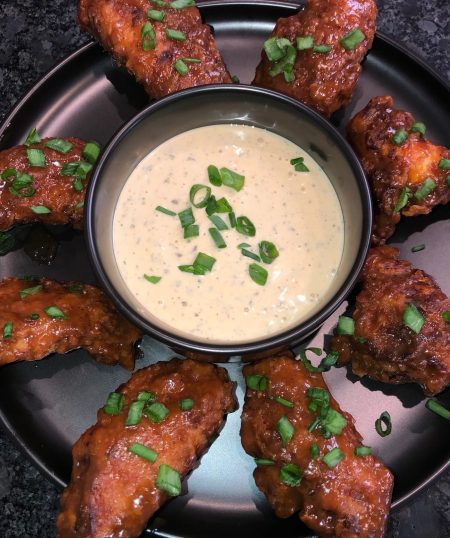 Shop Tony's Flavors In This Recipe
Ingredients
1-2 Pounds Chicken Wings

2 Cups Flour

1/2 Cup Water

2 Tablespoons Cornstarch

4 Cups Oil, for Frying

Green Onions, Chopped for Garnish

2 Cups Tony's 30-Minute Chicken Marinade

2 Cups Tony's Honey Bacon & BBQ Marinade

Tony's Original Creole Seasoning, to Taste

Tony's Creole-Style Ranch Salad Dressing
Directions
Making the Chicken Wings:
Marinate the chicken wings in Tony's Chicken Marinade for at least 30 minutes, longer for a more intense flavor.
In a bowl, combine the flour and Tony's Original Creole Seasoning.
Heat your oil to 350°F.
Once the wings are finished marinating, generously coat each wing with the flour mixture, then shake off the excess flour.
Fry the wings for 15-20 minutes, or until the internal temperature reaches at least 165°F, then remove them from the oil and set aside. Note: cook the wings in batches to ensure they cook evenly.
Making the Sauce:
Combine water and cornstarch, creating a slurry.
In a saucepan, on medium heat, add Tony's Honey Bacon & BBQ Marinade and the cornstarch slurry.
Cook the mixture until thick, stirring occasionally, for 3-5 minutes.
Once done, pour the sauce over the fried wings and make sure they are coated in sauce.
Plate the chicken wings, garnish with green onions and serve with Tony's Ranch Dressing. Enjoy!
Join our
family
Bring a little spice to your email inbox with Tony Chachere's Creole Club!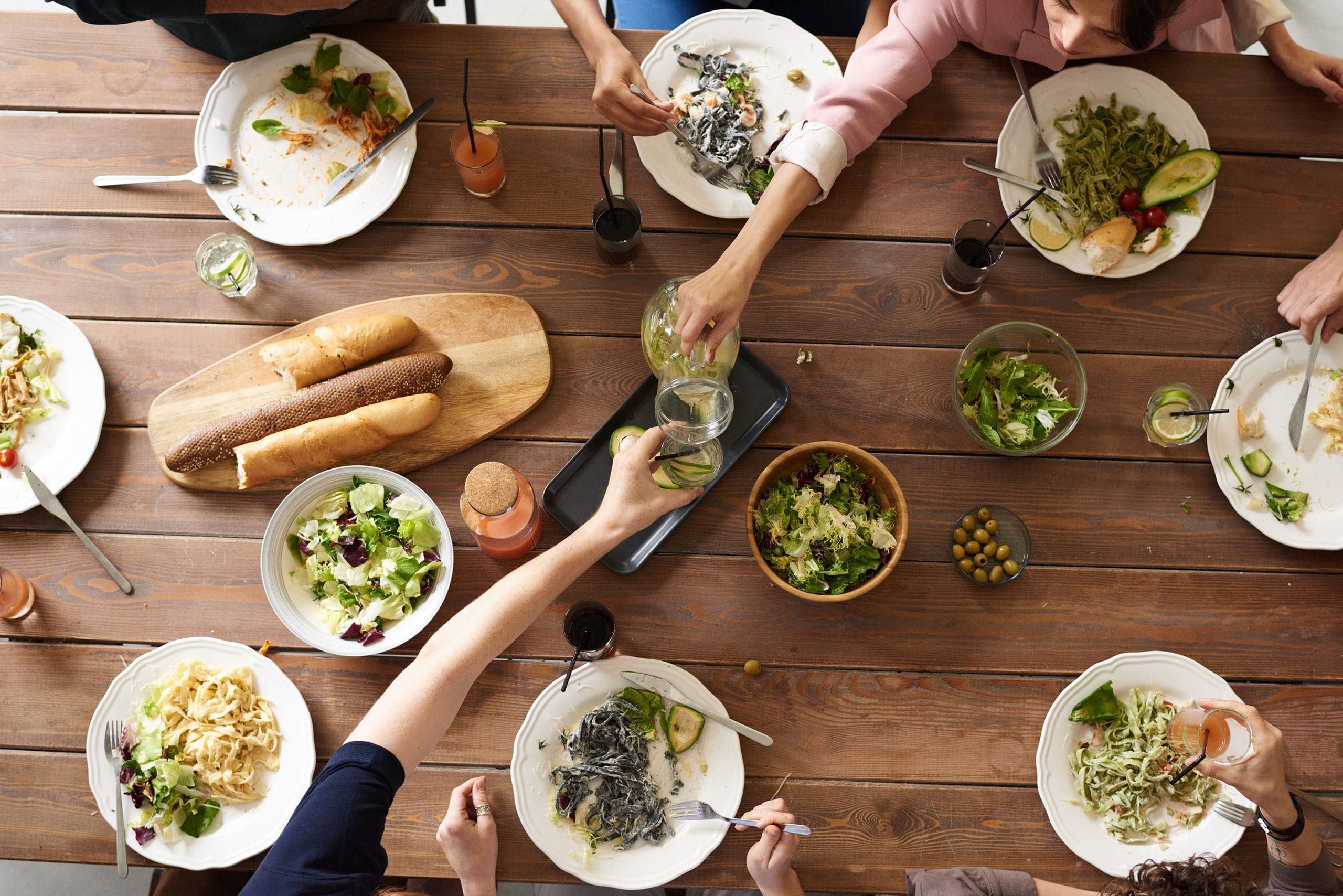 from our
Cajun Country Cookbook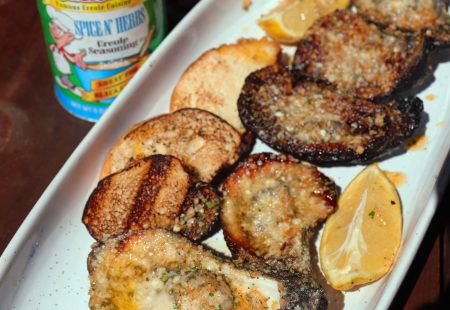 Chargrilled Oysters
Seafood and summer are a match made in heaven and @flychefaldenb knows how to fire up…
Get Recipe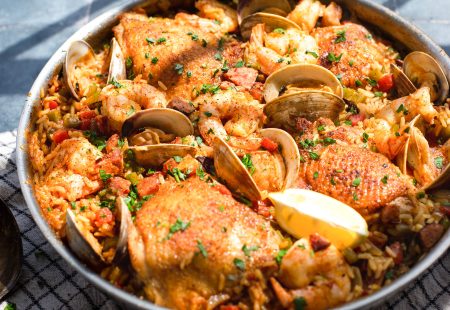 Easy Cajun Paella
This comforting and delicious paella is a Cajun twist on the traditional, thanks to Tony's Spanish…
Get Recipe