Creamy Dijon Parmesan Chicken
A holiday favorite for High Heels & Good Meals, this Creamy Dijon Parmesan Chicken is a perfect alternative to those traditional dinners. Filled with a creamy mix of Parmesan, herbs, Creole seasoning and chicken, this meal is a taste sensation!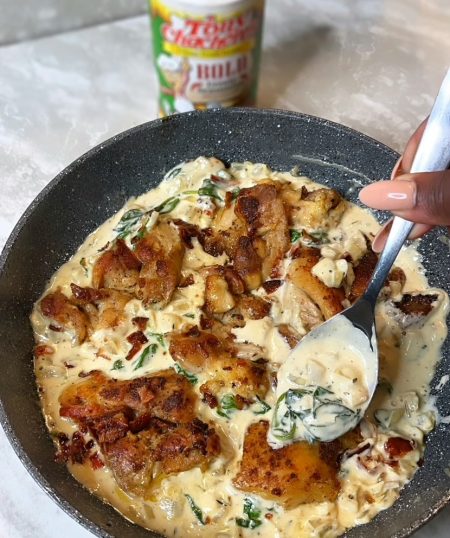 Shop Tony's Flavors In This Recipe
Ingredients
2 Pounds Boneless, Skinless Chicken Thighs

3-4 Slices Bacon, Diced

1 Cup Mushrooms, Chopped

2 Cups Baby Spinach Leaves

2 Tablespoons Tony's Original Creole Seasoning

1 Teaspoon Garlic Powder

1 Teaspoon Thyme

1 Teaspoon Rosemary

1 Small Yellow Onion, Diced

4 Cloves Garlic, Chopped

2 Tablespoons Unsalted Butter

1/3 Cup Pinot Grigio, or Dry White Wine

1 1/2 cup Heavy Whipping Cream

1/4 Cup Parmesan, Shredded

2 Teaspoons Dijon Mustard
Directions
Season chicken thighs on both sides with Tony's Original Creole Seasoning and garlic powder.
Heat 1-2 tablespoons of olive oil in a large skillet and cook chicken on both sides. Transfer to a plate when finished and set aside.
To the same skillet, add chopped bacon and fry until crispy. Transfer to a separate dish and drain bacon fat.
Add butter, onions and garlic to skillet and sauté until transparent. Add rosemary and thyme and mix well until fragrant.
Add Pinot Grigio to deglaze the skillet, scraping bits from the bottom. Let the wine reduce.
Add heavy whipping cream and Dijon mustard. Mix well and reduce heat.
Once sauce has thickened, add Parmesan and adjust Tony's seasoning to taste.
Add spinach and mix until spinach wilts.
Return chicken to the skillet and garnish with bacon.
Enjoy!
Join our
family
Bring a little spice to your email inbox with Tony Chachere's Creole Club!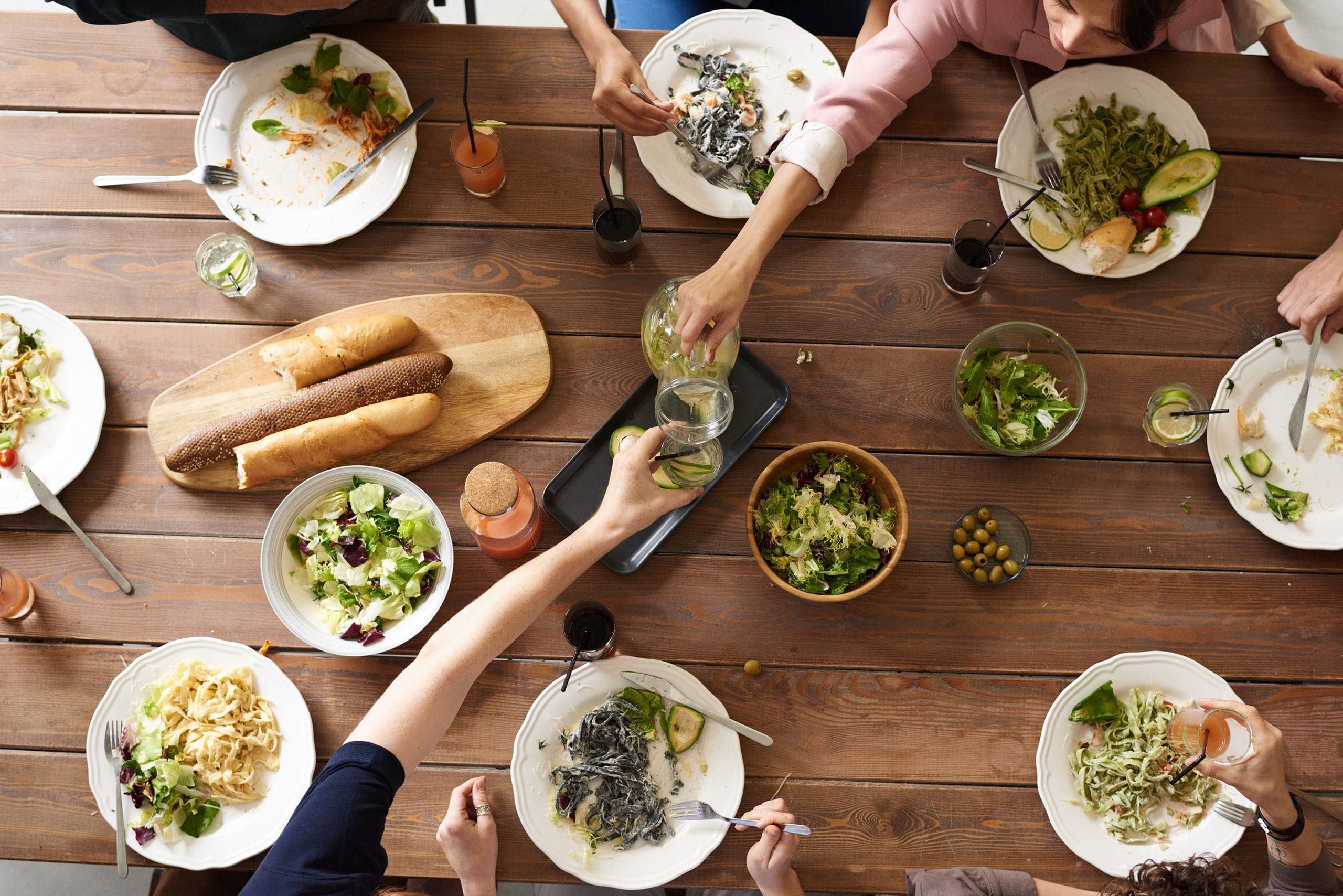 from our
Cajun Country Cookbook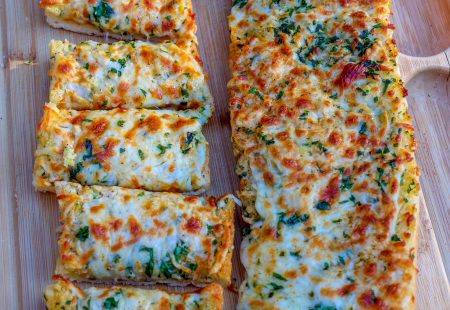 Seafood Boil Garlic Bread
Creamy, crunchy, and creole! The way @flychefaldenb just put all other garlic bread to shame with…
Get Recipe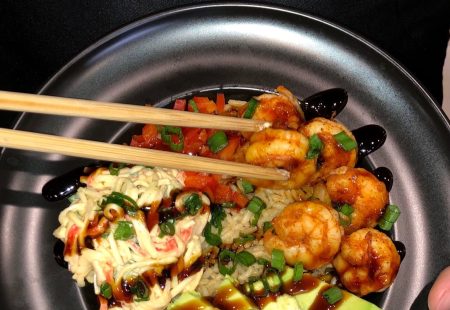 Creole Poke Bowls
We love how @capt.cooking gave this fan-favorite a creole twist! These Creole Poke Bowls are bold,…
Get Recipe