Crawfish Rice Noodle Scampi
Even better than the original, this twist on the classic shrimp scampi by Creole Seoul substitutes crawfish and takes the flavor to a whole new level with Tony's seasonings. Delicious and easy to make, this Crawfish Rice Noodle Scampi will soon be a weeknight favorite.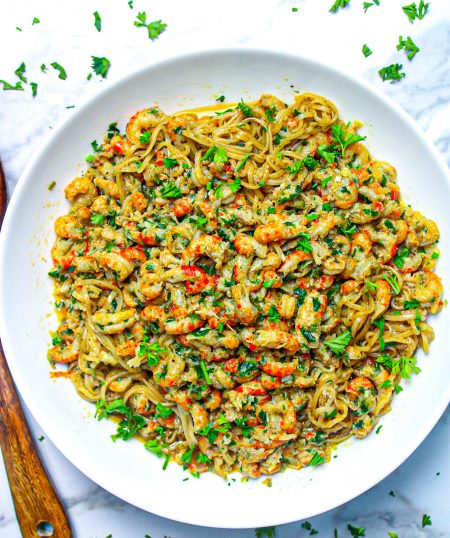 Shop Tony's Flavors In This Recipe
Ingredients
24 Ounces Crawfish Tails

4 Tablespoons Extra Virgin Olive Oil, Divided

1/2 Cup Green Onions, Chopped

6 Cloves Garlic, Minced

2 Sticks Unsalted Butter

1/2 Cup Parsley, Chopped

2 Bay Leaves

3 Tablespoons Soy Sauce

1 Package Rice noodles

1 Teaspoon Garlic Powder

1 Teaspoon Onion Powder

1 Teaspoon Italian Seasoning

Chili Oil, to Taste

Tony's Original Creole Seasoning, to Taste
Directions
Add rice noodles to a bowl and cover with water that's at room temperature. Let the noodles soak for 40 minutes or until al dente.
Cook green onions in extra virgin olive oil over medium heat. Stir in garlic and cook for 1-2 minutes or until fragrant.
Pour in the crawfish tails and parsley, stir to combine. Add in the butter and stir until melted.
Season with Tony's seasoning and Italian seasoning. Stir in bay leaves, turn head down to low and cover the pan.
In a separate skillet or wok, add 2 tablespoons of extra virgin olive oil over medium-high heat. Add in the garlic powder, onion powder, and more Tony's and Italian seasonings to taste, and stir it all into the oil.
In batches, add in handfuls of the rice noodles. Then add in soy sauce and a little chili oil and combine with the rice noodles. If the noodles are sticking together, add in a 1/4 cup of the rice noodle water used for soaking. Turn off the heat.
Add rice noodles to serving bowls and ladle the crawfish scampi on top. Enjoy!
Join our
family
Bring a little spice to your email inbox with Tony Chachere's Creole Club!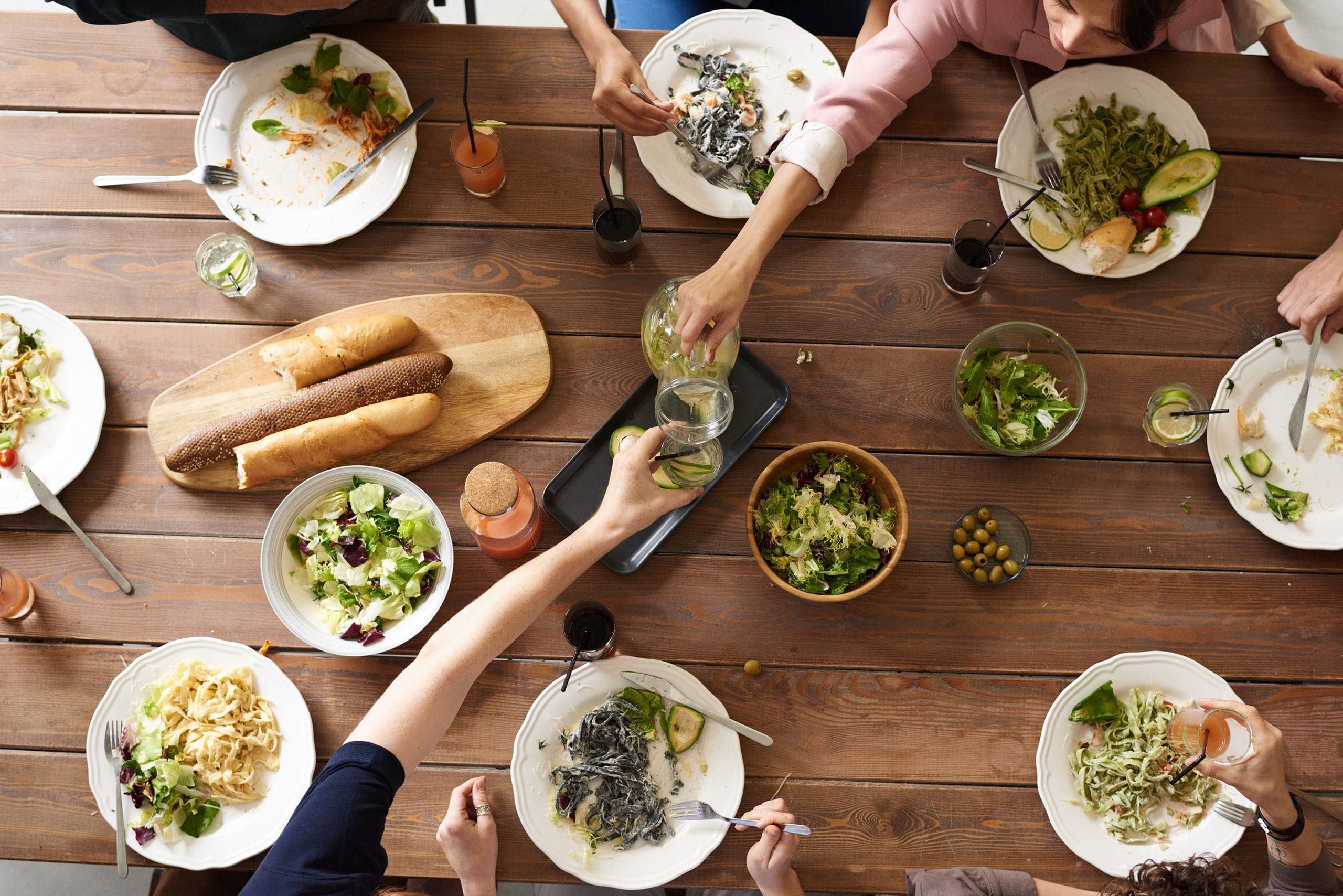 from our
Cajun Country Cookbook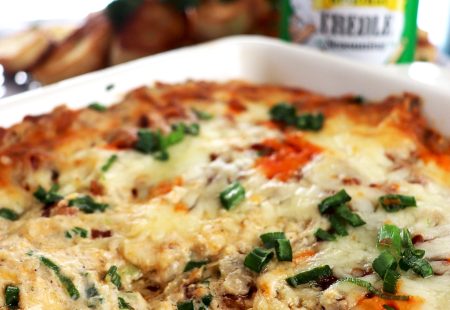 Cajun Boudin Dip
This creamy, cheesy, and dreamy dip recipe by @flychefaldenb is a party essential. Be sure you…
Get Recipe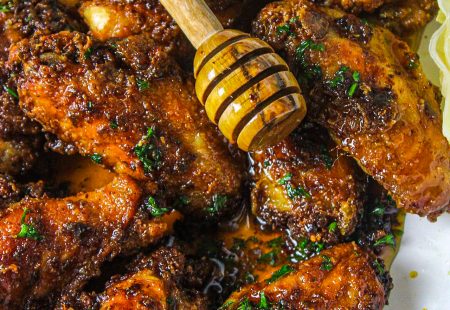 Hot Honey Wings
Try these sweet and zesty Hot Honey Wings by @creoleseoul for a bite of something you…
Get Recipe