Crab Stuffed Prawns with Crispy Collards
With the perfect blend of citrus, honey and Creole heat, your party guest list is sure to grown when you serve these Crab Stuff Prawns with Crispy Collards by Chef RLI.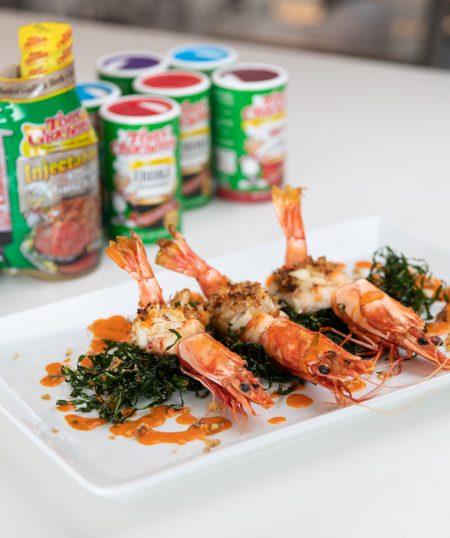 Shop Tony's Flavors In This Recipe
Ingredients
1/2 Cup Ground Pecans

1 Teaspoon Tony's Original Creole Seasoning

1/3 Cup Panko Bread Crumbs

2 Tablespoons Fresh Thyme, Chopped

1 Teaspoon Lemon Zest

1 Tablespoon Lemon Juice

6 Tablespoons Brown Butter

6 Ounces Jumbo Lump Crab Meat, Picked Through

6 Large Prawns

Nonstick Cooking Spray

2 Quarts Oil for Frying

1/2 Collard Green Leaves, Washed, Dried, Stems Removed and Cut Into Very Thin Strips

Tony's Original Creole Seasoning

1 Cup Roasted Red Peppers, Home-Roasted or from a Jar

1/3 Cup Apple Cider Vinegar

1/3 Cup Water

1/3 Cup Extra Virgin Olive Oil

2 Cloves Garlic, Coarsely Chopped

2 Tablespoons Honey, Agave Syrup or Organic Cane Sugar

1 Teaspoon Tony's Original Creole Seasoning

2 Tablespoons Finely Chopped Parsley and Chives
Directions
Making the Prawns:
Preheat your oven to 350°F.
Combine pecans, panko, thyme, Tony's Original Creole Seasoning, lemon zest, lemon juice and 2 tablespoons brown butter.
Leaving the head intact, peel each prawn, except for the tip of the tail.
Lay each prawn on its back and using a paring knife, make an incision from just above the tip of the tail to just below the head.
Spray baking sheet with nonstick spray.
Place the prawns on their back on the sheet pan, flatten them out, season with Tony's Original Creole Seasoning and stuff them with crab meat.
Cover the crab meat with the panko mixture and sprinkle with 2 tablespoons brown butter.
Bake stuffed prawns for about 12 minutes, or until the panko mixture is golden and the prawns are cooked through.
Remove from the oven.
Place crispy greens on the center of the plate.
Place a prawn on top of the greens and drizzle with the vinaigrette and brown butter.
Making the Crispy Collards:
Heat oil to 350°F.
Add the collard greens to the hot oil while turning them frequently.
Fry for 30 seconds or until curled.
Remove collards from the oil and drain on paper towels.
Season with Tony's Original Creole Seasoning.
Making the Red Bell Pepper Vinaigrette:
Put the peppers, vinegar, water, olive oil, garlic, honey, and Tony's Original Creole Seasoning in a blender and blend until smooth.
Taste and adjust seasonings if needed.
Pour into a jar and stir in parsley and chives.
Join our
family
Bring a little spice to your email inbox with Tony Chachere's Creole Club!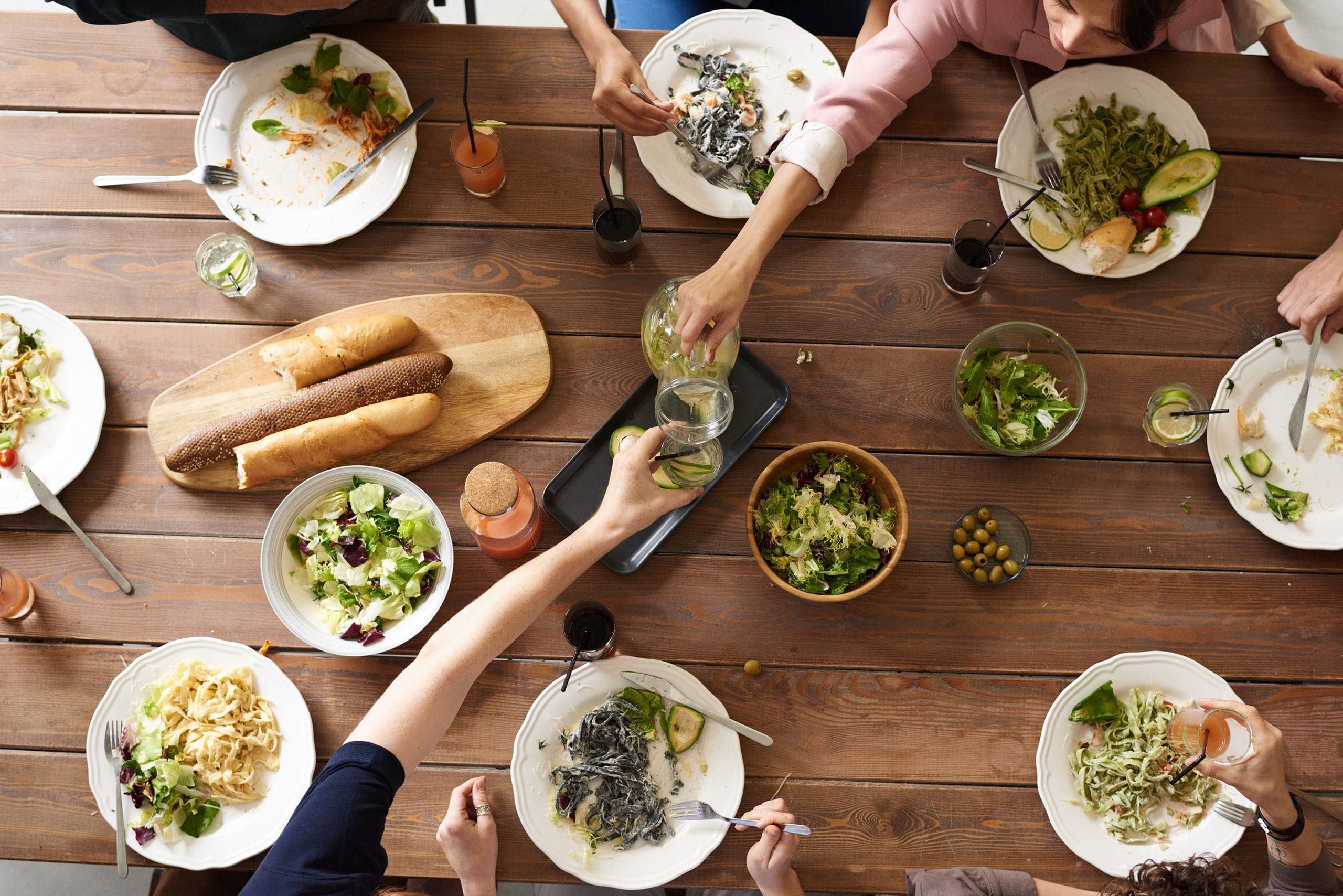 from our
Cajun Country Cookbook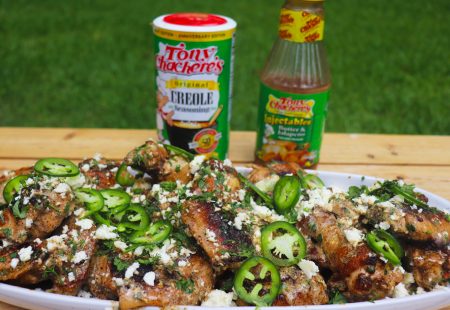 Creole-Elote Style Party Wings
@flychefaldenb takes all of the flavoring of Mexican street corn and turns it into a Creole-style…
Get Recipe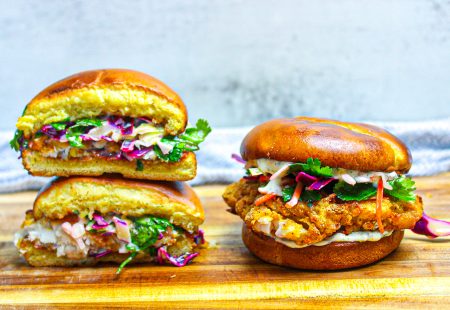 Air Fried Catfish Sandwich
Let the good times roll into your next BBQ or picnic with this Air Fried Catfish…
Get Recipe