Chicken Meatballs with Sage Butter Sweet Potatoes
This sweet and savory dish by @creoleseoul will have you coming back for seconds. These chicken meatballs pair perfectly with sweet potatoes covered with a chicken coconut gravy that is fresh, filling, and flavorful!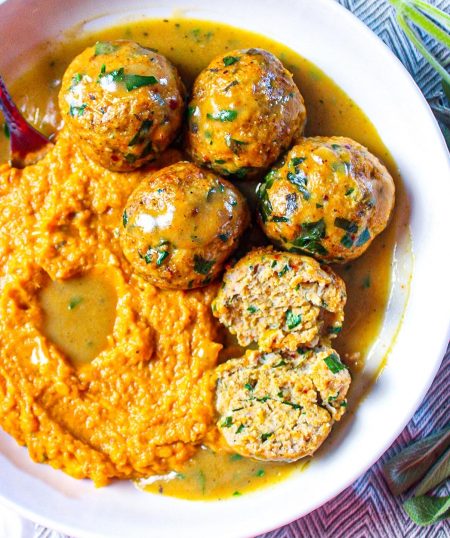 Shop Tony's Flavors In This Recipe
Ingredients
Meatballs:

1 pound ground chicken

2 shallots, grated

1 teaspoon minced garlic

1 cup panko breadcrumbs

1/2 cup grated Parmesan cheese

1 tablespoon parsley, fine chopped

1 egg

1 teaspoon Italian seasoning

1-2 teaspoons red pepper flakes

Tony's Spice N' Herbs Seasoning, to taste

olive oil spray

Sage Butter Sweet Potatoes:

4 pounds sweet potatoes

1/2 cup butter

4 sage leaves, minced

1/3 cup coconut milk or heavy cream

1/4 teaspoon cinnamon ground

Tony's Original Creole Seasoning, to taste

Coconut Gravy:

3 tablespoons butter

3 tablespoons flour

2 cups chicken broth

1/2 cup coconut milk or heavy cream

Tony's Original Creole Seasoning, to taste
Directions
Preheat oven to 400°F.
Add all meatball ingredients to a bowl. Use a plastic spatula or your hands to mix everything together until fully combined, but don't over mix.
Portion out your meat mix into tablespoon sizes (2-3 tablespoon sizes, if you want bigger meatballs), and roll them in your hands to create balls. Repeat until you use all of the meat mixture.
Spray baking rack with olive oil, and line up your meatballs ½ inch to an inch apart.
Generously spray olive oil on top of all meatballs before placing them in the oven. Bake for 15-20 minutes, or until meatballs are browned and fully cooked. Once done, remove from oven and set aside.
While the meatballs are cooking, peel your sweet potatoes and cut into chunks. Place in a large pot, cover with water and boil them until they are tender.
While the sweet potatoes are boiling, place butter in the microwave for 5-10 seconds just to soften, but don't melt.
Place butter in a bowl along with the minced sage, and use a fork to combine into an herb compound butter. Place in fridge.
Once potatoes are done, turn off heat, strain out the water, and add potatoes back to the pot. Add in the sage butter, cinnamon, and coconut milk/heavy cream, use a hand mixer on low speed or a fork to combine.
To make the gravy, heat a skillet over medium heat and add the butter. When the butter is melted and foaming stir in the flour. Continue to stir for 2-3 minutes or until the roux is a peanut butter color.
Slowly stir in the chicken broth and lower heat to a simmer.
Add the meatballs to the gravy and lower the heat to medium-low. Spoon gravy over the meatballs.
Cover the skillet and cook the meatballs for 10-15 minutes, stirring occasionally.
Add the coconut milk/heavy cream, and some finely chopped parsley and stir.
To serve, add sweet potatoes to a plate along with the meatballs, and ladle gravy over the meatballs and around the plate.
Join our
family
Bring a little spice to your email inbox with Tony Chachere's Creole Club!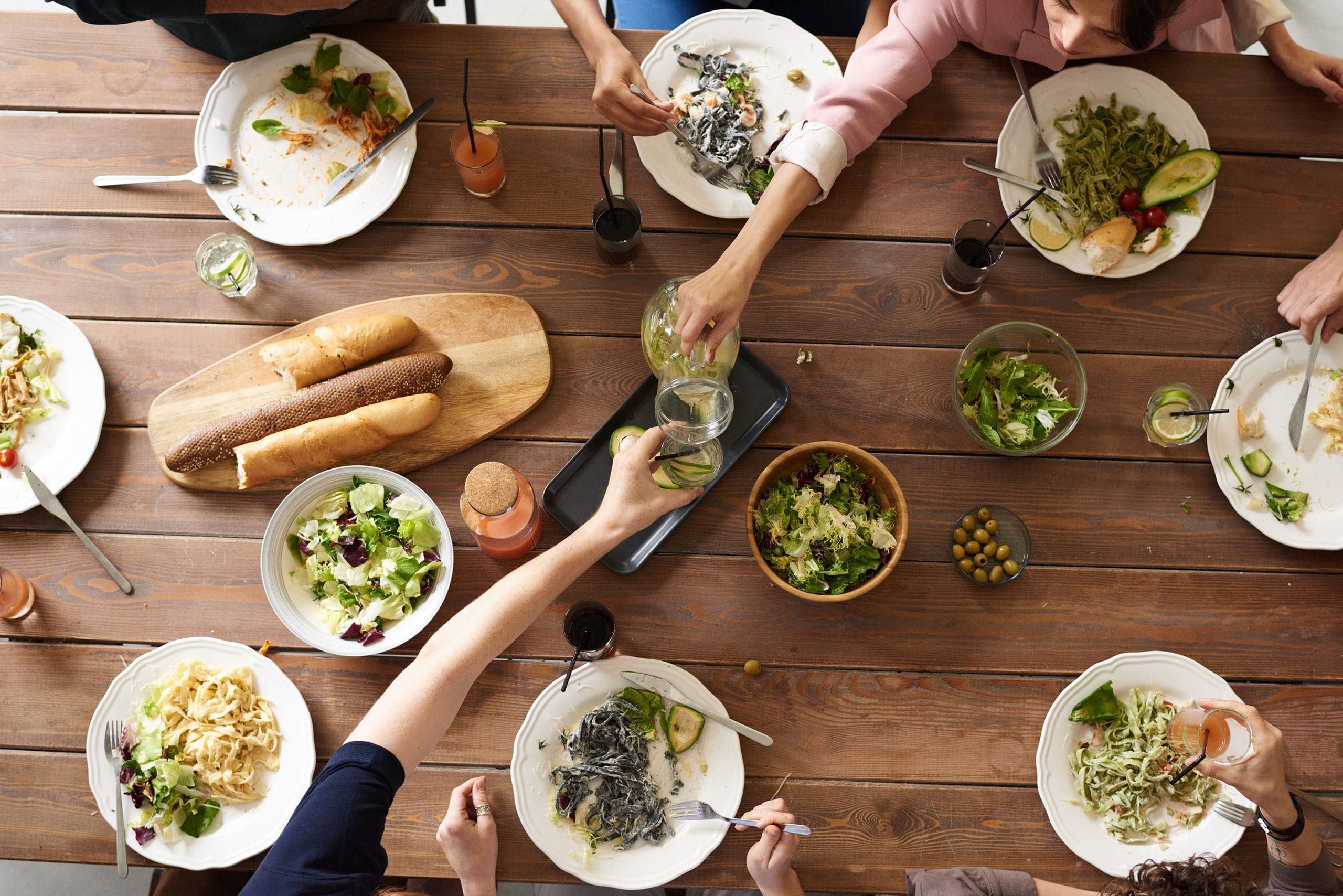 from our
Cajun Country Cookbook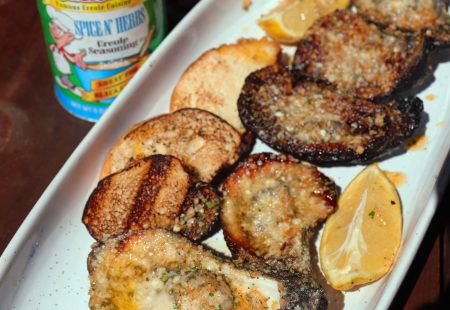 Chargrilled Oysters
Seafood and summer are a match made in heaven and @flychefaldenb knows how to fire up…
Get Recipe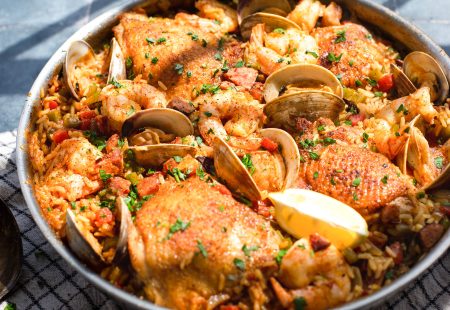 Easy Cajun Paella
This comforting and delicious paella is a Cajun twist on the traditional, thanks to Tony's Spanish…
Get Recipe