This Chicken Fricassee by Creole For The Soul is a flavorful mix of chicken, veggies and seasonings, perfect for a cool weeknight dinner.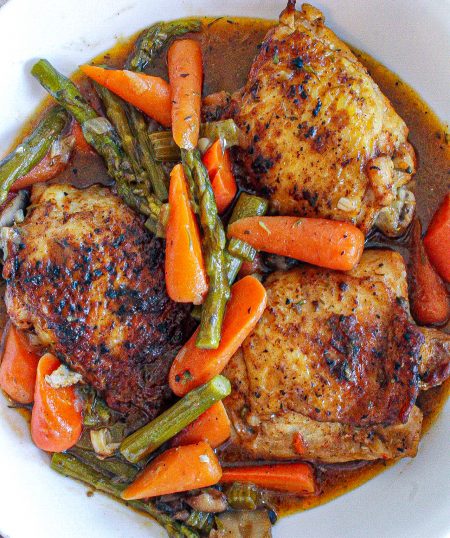 Shop Tony's Flavors In This Recipe
Ingredients
5-6 Chicken Thighs

1/2 Tablespoon Olive Oil

2 Teaspoons Tony's Original Creole Seasoning

3/4 Cup Vegetable Oil

1/2 Cup Onions, Diced

1/4 Cup Celery, Diced

2-3 Teaspoons Garlic, Minced

1-2 Bay Leaves

1-2 Teaspoons Thyme, Minced

4-6 Ounces Mushrooms, Sliced

1 1/2 Tablespoons & 1 1/2 Cups All-Purpose Flour, Separated

2 Cups Chicken Stock

1/2 Cup Dry White Wine

1/4 Cup Heavy Cream (Optional)

2 Medium Carrots, Peeled and Cut

6-8 Ounces Asparagus, Trimmed and Cut

Italian Seasoning, to Taste

Garlic Powder, to Taste
Directions
Season chicken pieces with Tony's Original Creole Seasoning.
Heat up Dutch oven or heavy-bottomed skillet with vegetable oil over medium heat. Add 1 1/2 cups of flour to a bowl, season and dredge each piece of chicken in the seasoned flour.
Once oil is heated, add chicken and fry on each side for about 4-5 minutes until skin is browned.
Remove chicken from oil and discard excess oil in the pan.
Add olive oil and then follow with onions, celery, garlic, bay leaves, thyme and mushrooms. Sauté for 2-3 minutes until vegetables are soft. Stir in 2 1/2 tablespoons of flour until blended.
Stir in the chicken stock and wine constantly until sauce thickens, about 4-5 minutes.
Taste and continue to season with Italian seasoning, garlic powder and Tony's Original Creole Seasoning until desired flavor reached.
Return chicken back to the pan, cover pot and set burner to medium-low heat. Let cook for 12-15 minutes until sauce reaches desired consistency and chicken is almost cooked through.
Add in carrots and asparagus, add cover back on and continue to cook for 5-7 minutes, or until chicken is cooked through and asparagus is tender.
Join our
family
Bring a little spice to your email inbox with Tony Chachere's Creole Club!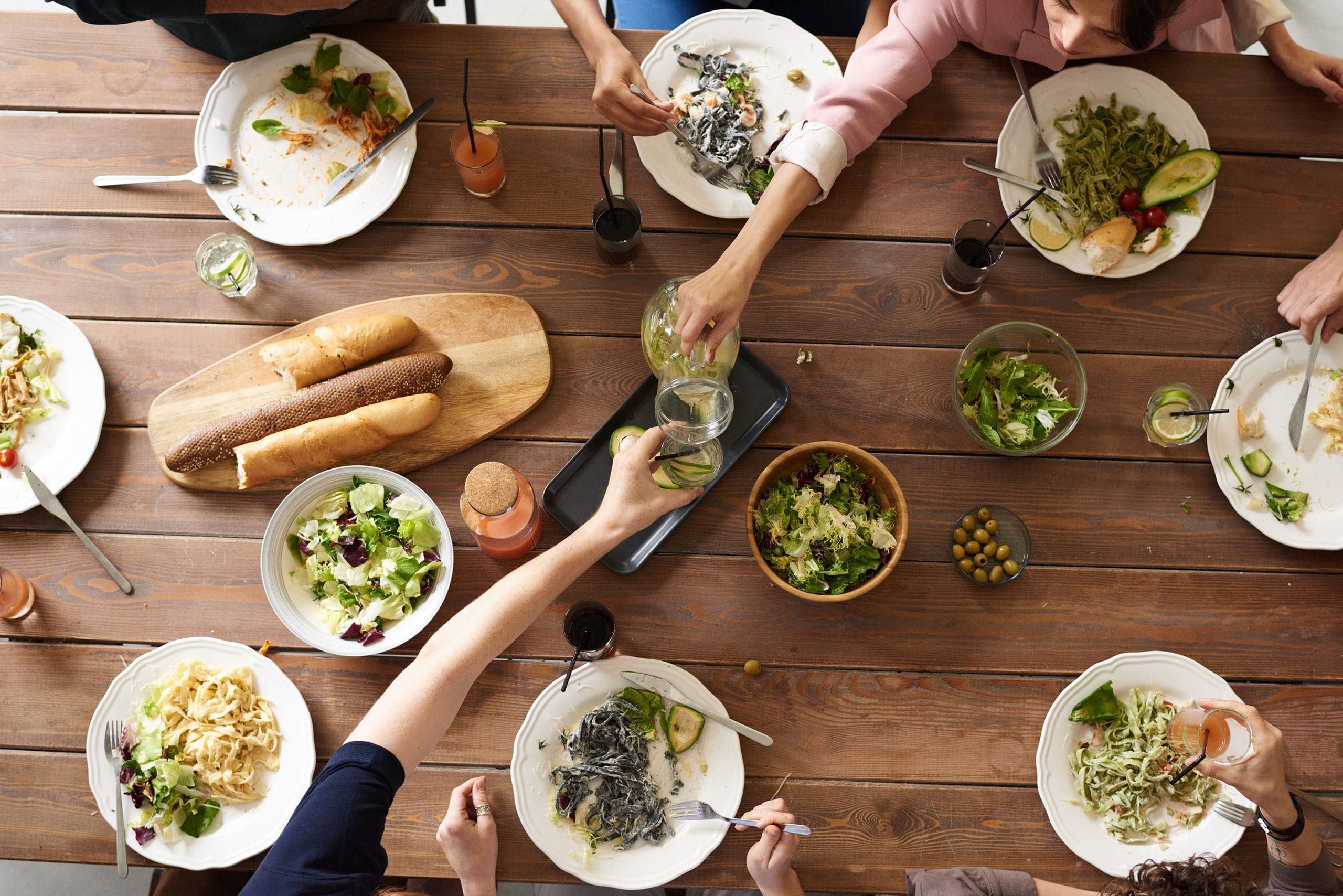 from our
Cajun Country Cookbook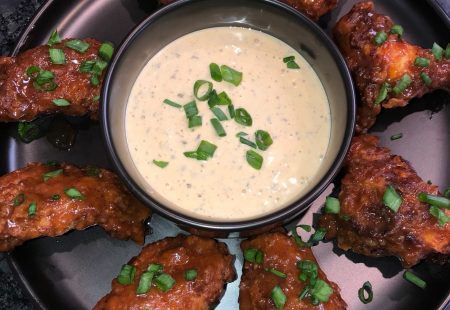 Creole BBQ Chicken Wings
Whether for your next backyard BBQ, picnic or tailgate, take your wings game to the next…
Get Recipe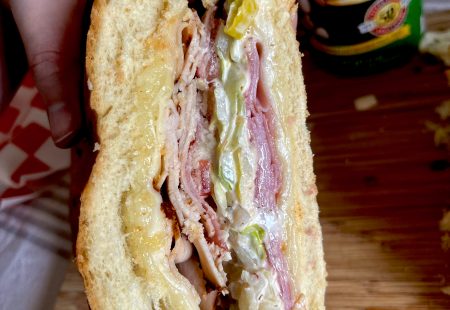 Cajun Grinder Salad Sandwich
The viral TikTok Grinder Salad Sandwich has finally made it's way to Tony Chachere's and @eatforcheap puts the…
Get Recipe