Cheesy Baked Shrimp Sandwiches
Sometimes there is nothing like a big, hot sandwich for dinner … and if it has cheese, shrimp and Tony's Original Creole Seasoning, even better! This is especially true around Mardi Gras season. The Cooking Mom says whether for brunch, lunch or as an appetizer, these Cheesy Baked Shrimp Sandwiches will be a hit no matter how you serve them.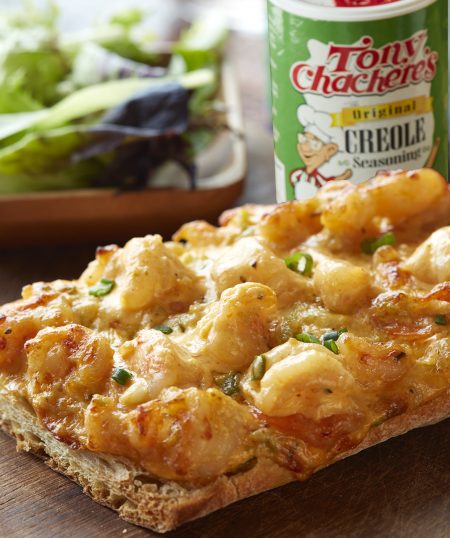 Shop Tony's Flavors In This Recipe
Ingredients
1 Loaf Crusty French Bread

2 Tablespoons Butter

1/2 Cup Green Onions, Chopped, Plus a Few Tablespoons Extra for Garnish

1/2 Cup Celery, Finely Diced

2 Cloves Garlic, Minced

1 1/2 Pounds Medium-sized Shrimp, Uncooked, Peeled and Deveined

1 Tablespoon Tony's Original Creole Seasoning

Juice from Half Lemon

1 Cup Mayonnaise

2 Cups Shredded Cheddar Cheese
Directions
Preheat oven to 350°F.
Slice loaf of bread in half. Use your fingers to pull out a little of the inside of the loaf of bread.
In a large skillet, melt butter.
Add onions and celery and cook for two minutes. Add garlic and cook for 30 seconds more.
Add shrimp and cook until the shrimp turn pink.
Add Tony's Original Creole Seasoning and stir well. Squeeze lemon juice over shrimp and toss to coat.
Turn off heat and et mixture cool for a few minutes.
Place shrimp mixture in a large bowl and stir in mayonnaise and cheese. Spoon shrimp mixture on top of bread.
Bake bread on a sheet pan for about 18 – 30 minutes or until golden brown on top.
Garnish with green onions. Cut into slices and serve warm.
Join our
family
Bring a little spice to your email inbox with Tony Chachere's Creole Club!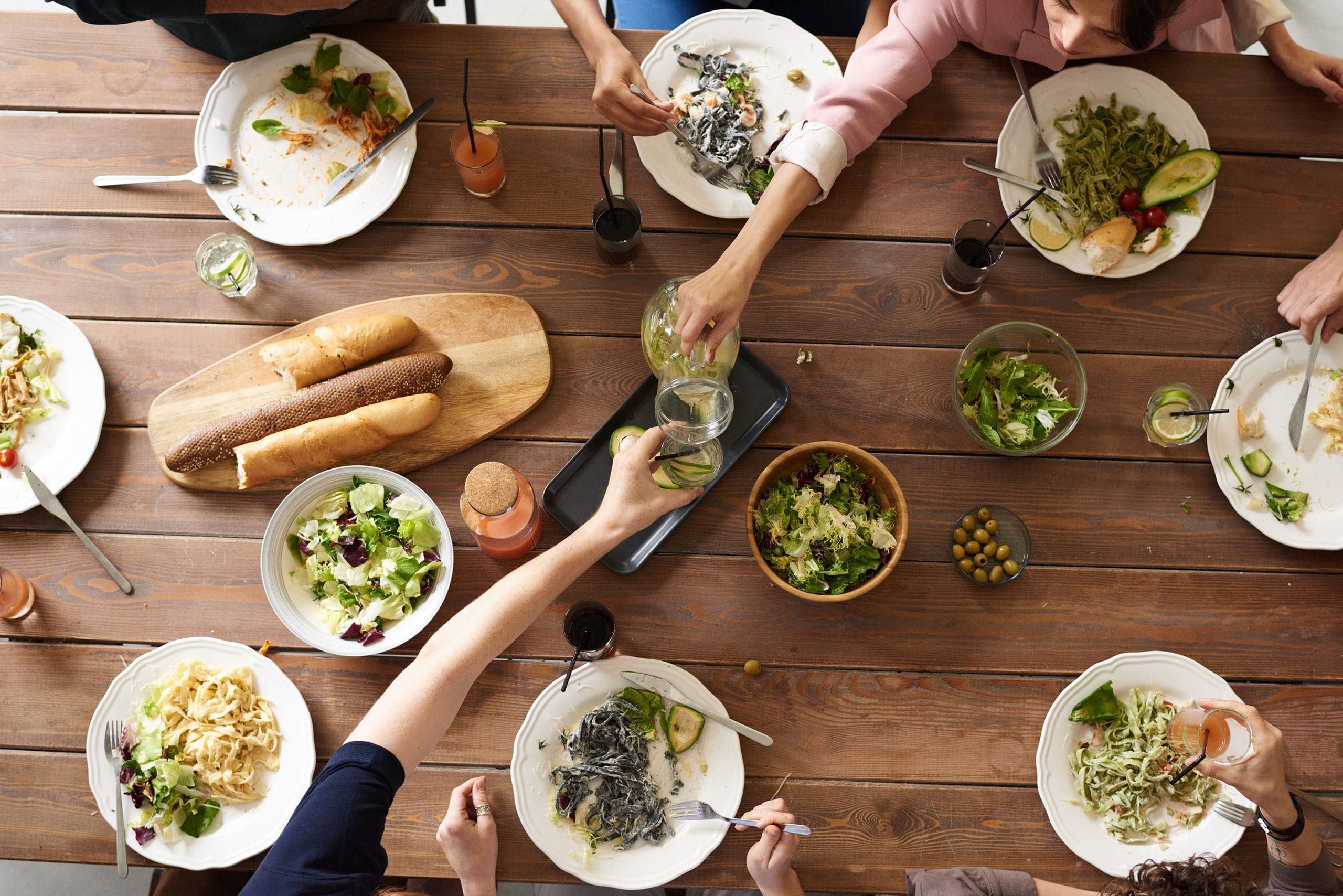 from our
Cajun Country Cookbook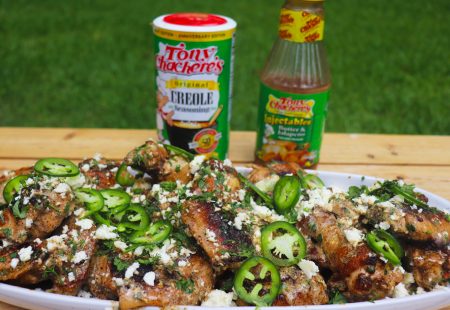 Creole-Elote Style Party Wings
@flychefaldenb takes all of the flavoring of Mexican street corn and turns it into a Creole-style…
Get Recipe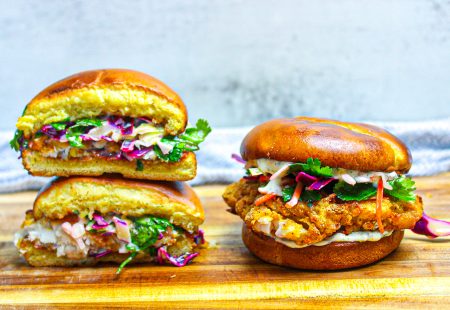 Air Fried Catfish Sandwich
Let the good times roll into your next BBQ or picnic with this Air Fried Catfish…
Get Recipe