Cajun Sweet Chili Roast Turkey Breast
Super juicy, easy to make, and did we mention the amazing flavor? This is not your ordinary turkey breast! This Cajun Sweet Chili Roast Turkey Breast by @mandajesspanda is seasoned inside and out for an explosion of flavor you will want with every turkey you taste.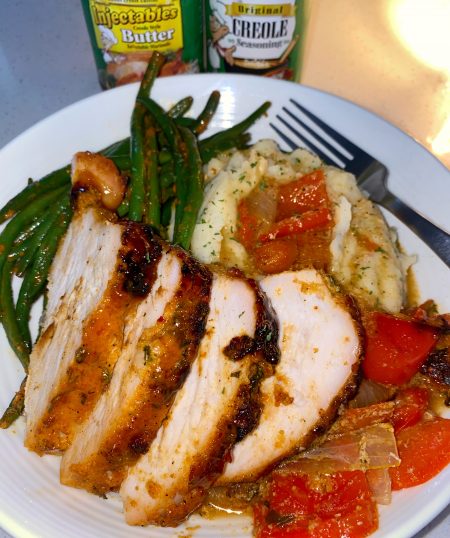 Shop Tony's Flavors In This Recipe
Ingredients
3 Pounds Turkey Breast Roast, Boneless, Thawed, Cleaned and Skin Removed

Tony's Creole-Style Butter Marinade, to Taste (This Recipe Uses About 2 Ounces)

1 Tablespoon Garlic Paste

2 Tablespoons Olive Oil

1 Teaspoon Dijon Mustard

2 Tablespoons Tony's Original Creole Seasoning

2 Tablespoons Garlic Powder

1 Teaspoon Smoked Paprika

1 Tablespoon Cilantro, Freshly Minced

3 Tablespoons Sweet Chili Sauce

Sliced Veggies of Choice to Cover Bottom of Pan (This Recipe Uses Carrots, Peppers and Onions)
Directions
Inject the turkey breast with Tony's Butter Marinade. Be sure to inject all throughout.
In a small bowl, combine the garlic paste, olive oil, Dijon mustard, Tony's seasoning, garlic powder, smoked paprika, and cilantro. Mix well.
Slather the mixture evenly over your turkey on all sides. If possible, marinate for at least 2-3 hours.
Preheat oven to 350°F.
Spray a medium-sized pan with nonstick spray then add your veggies on the bottom an lay your turkey breast on top.
Loosely tent over the pan with a piece of foil. Bake for 1 hour.
Remove the foil and baste the juices over the turkey. Add it back to the oven for another 30-45 minutes or until cooked through and internal temperature reaches 165°F-170°F.
Baste turkey again and then broil it on high for about 3-5 minutes until it reaches the desired color.
Remove turkey and pour the sweet chili sauce over top – the heat of the turkey will warm it through.
Let it stand at least 10-15 minutes before serving. Enjoy!
Join our
family
Bring a little spice to your email inbox with Tony Chachere's Creole Club!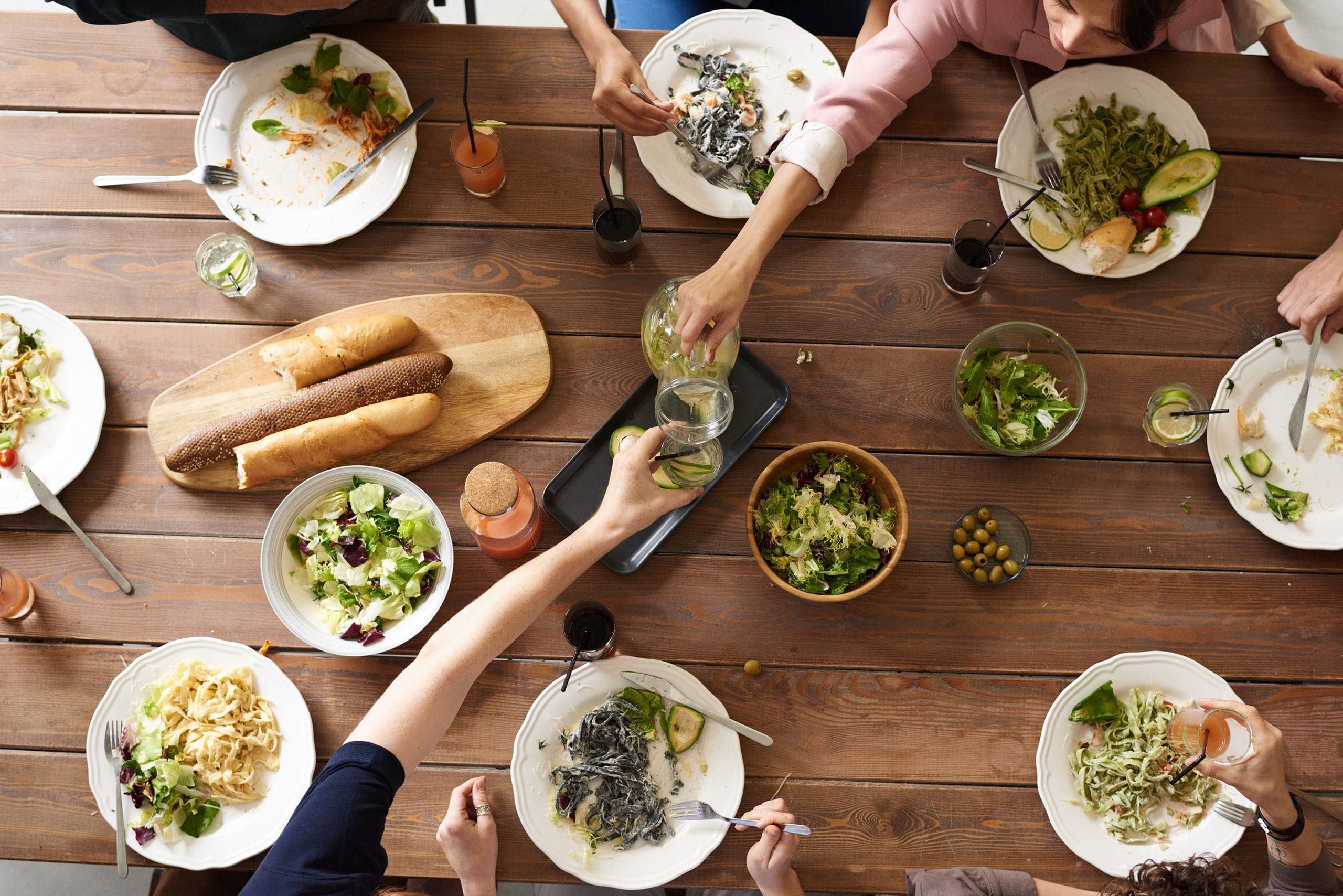 from our
Cajun Country Cookbook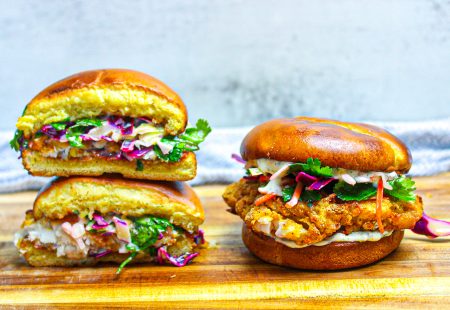 Air Fried Catfish Sandwich
Let the good times roll into your next BBQ or picnic with this Air Fried Catfish…
Get Recipe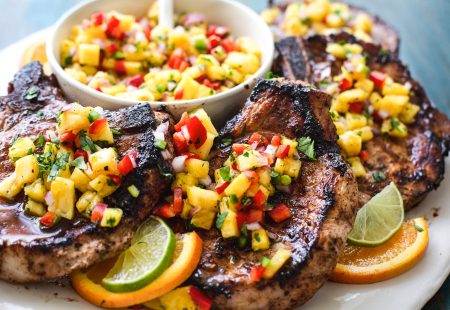 Jerk-Inspired Pork Chops with Pineapple Salsa
Grilling season is here and a delicious pork chop is hard to beat. This Jerk-Inspired Pork…
Get Recipe