It's a Tex-Mex favorite with a Cajun twist! These Cajun-Style Enchiladas by High Heels & Good Meals are the perfect blend of Cajun and Mexican flavors.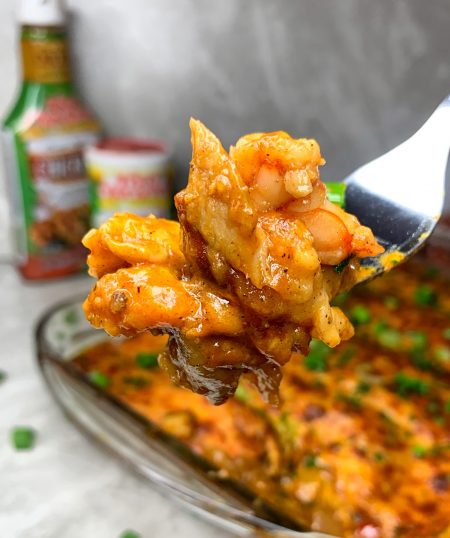 Shop Tony's Flavors In This Recipe
Ingredients
1 1/2 Teaspoons Tony's BOLD Creole Seasoning

1/2 Cup Tony's Chicken Marinade

1/2 Teaspoon Garlic Powder

1/2 Teaspoon Onion Powder

1/2 Teaspoon Chili Powder

1/2 Teaspoon Smoked Paprika

1 Package 10-Inch Corn Tortillas

4 Boneless, Skinless Chicken Thighs, Diced

1 Pound Shrimp, Cleaned and Deveined

1 Small Onion, Chopped

4-6 Cloves Garlic, Minced

3 Bell Peppers, Green, Red and Yellow, Chopped

1/2 Cup Milk

1/2 Cup Enchilada Sauce

2 Tablespoons Unsalted Butter

2 Tablespoons All-Purpose Flour

1 1/2 Cups Mexican-Style Cheese, Shredded

2-3 Green Onions, Chopped for Garnish

Cilantro, Chopped for Garnish
Directions
Preheat oven to 350°F.
Dice the chicken thighs into small cubes and season with Tony's BOLD Creole Seasoning, chili powder, garlic powder, onion powder and smoked paprika.
In a separate bowl, do the same with the shrimp.
Add 1/4 of the marinade and 1/2 of the minced garlic to each bowl. Mix well and let it rest in the refrigerator for about 20-25 minutes.
After finished marinating, sauté chicken on medium heat and set aside once cooked.
In the same pan, add shrimp and cook. Only 2 minutes per side. Be careful not to overcook the shrimp. Remove and set aside.
In the same pan, add chopped onions and bell peppers and cook until translucent. Remove and set aside.
In the same pan, add the unsalted butter, flour and 1 teaspoon of the Tony's BOLD Creole Seasoning.
Whisk together until the starch cooks out of the flour. Add the enchilada sauce and combine.
Add milk and whisk until there is a smooth and silky consistency.
Now assemble the enchiladas! Add a think layer of the enchilada sauce to the bottom of a baking dish.
In a tortilla, add a layer of chicken, veggies and cheese, roll up and place it down in the baking dish.
Using another tortilla, repeat the previous step with shrimp. Continue alternating chicken and shrimp until the baking dish is full.
Once the baking dish is filled with the stuffed tortillas, add a nice coating of the enchilada sauce on top.
Cover the entire dish with the remaining Mexican-style cheese and bake at 350°F for 20 minutes.
After about 20 minutes, your Cajun-Style Enchiladas will be bubbly and ready for you to top with chopped green onions and cilantro. Enjoy!
Join our
family
Bring a little spice to your email inbox with Tony Chachere's Creole Club!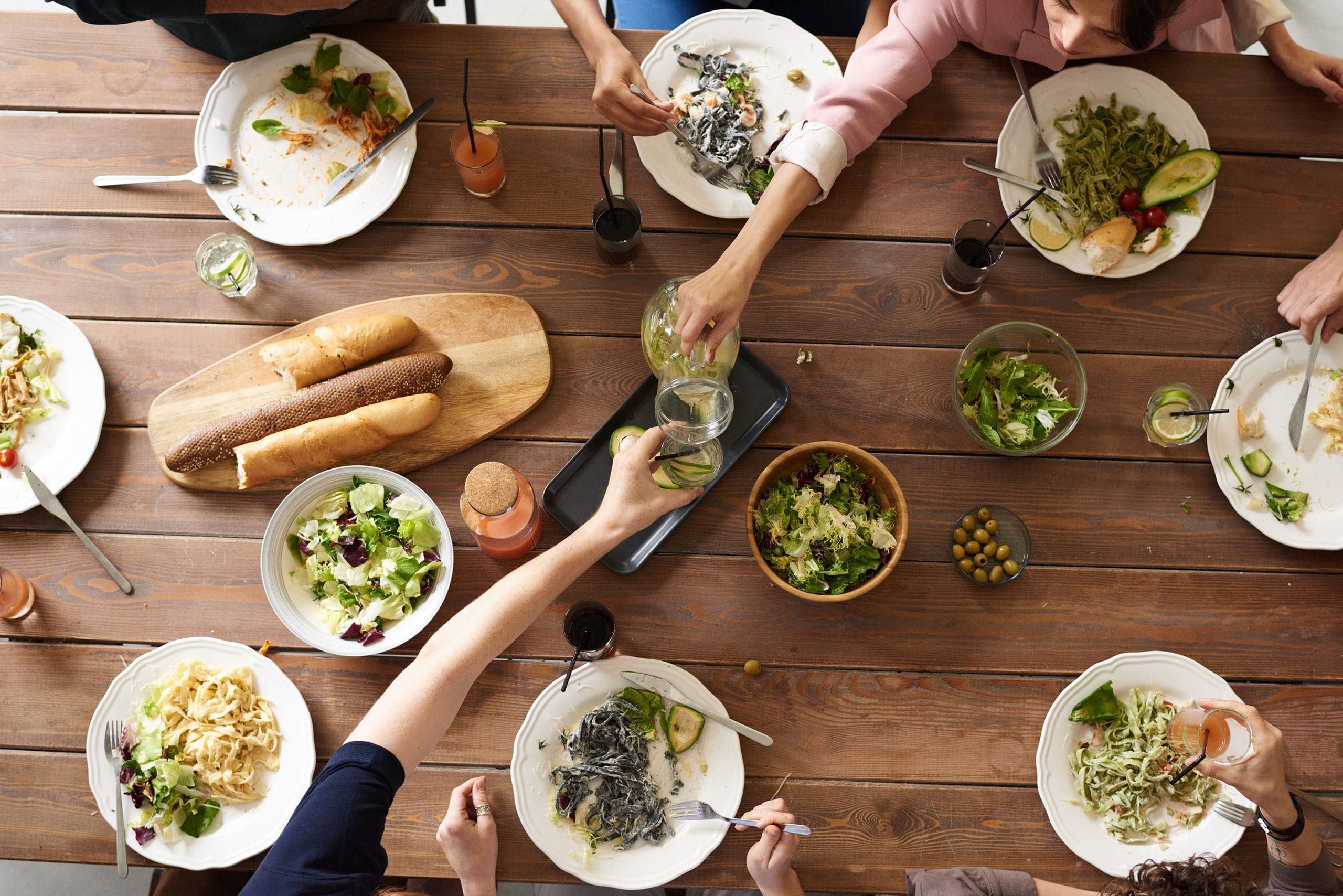 from our
Cajun Country Cookbook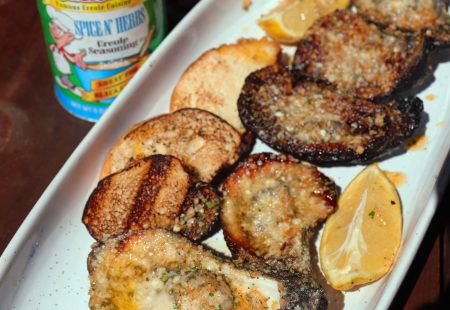 Chargrilled Oysters
Seafood and summer are a match made in heaven and @flychefaldenb knows how to fire up…
Get Recipe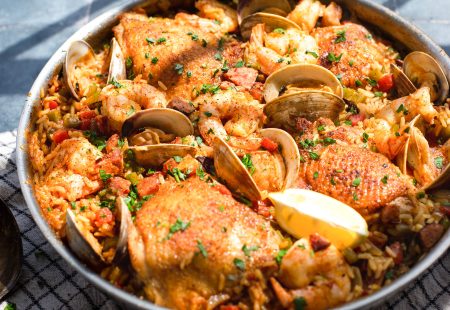 Easy Cajun Paella
This comforting and delicious paella is a Cajun twist on the traditional, thanks to Tony's Spanish…
Get Recipe