Cajun Pork Ribs with White BBQ Sauce
Sweet and zesty and packed with just the right amount of heat, these Cajun Pork Ribs with White BBQ Sauce by Chef Ryan André are full of flavor and the perfect addition to your next backyard BBQ!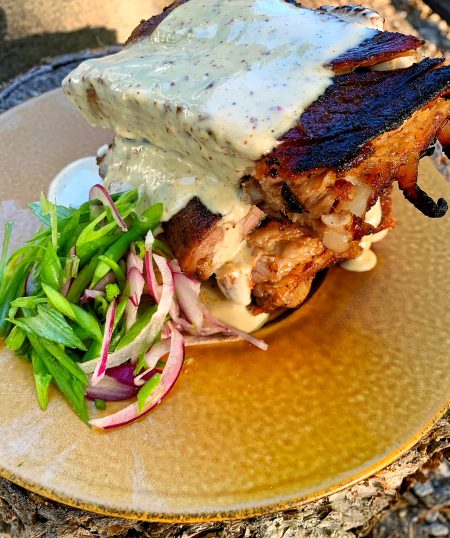 Shop Tony's Flavors In This Recipe
Ingredients
1 Cup Tony's Original Creole Seasoning

2 1/2 Cups Light Brown Sugar

1/2 Cup Paprika

1 1/4 Cups Mayonnaise

3 Fluid Ounces Tony's Creole-Style Italian Salad Dressing

2 Teaspoons Horseradish

1/4 Teaspoon Tony's Original Creole Seasoning

1/4 Cup Apple Cider Vinegar

2 Teaspoons Honey

2 Teaspoons Creole Mustard

3 Racks Baby Back Ribs

BBQ Rub

3 Cups Water

1 Cup Tony's 30-Minute Pork Marinade

1/2 Cup Light Brown Sugar
Directions
Making the BBQ Rub:
Mix together Tony's Original Creole Seasoning, light brown sugar and paprika and set aside.
Making the White BBQ Sauce:
Mix together mayonnaise, Tony's Italian Dressing, horseradish, Tony's Original Creole Seasoning, apple cider vinegar, honey and Creole mustard. Set aside to let the flavors meld.
Making the Ribs:
Preheat oven to 250°F.
Rub the ribs down on both sides generously with the BBQ rub.
Place the ribs in a deep roasting pan with a wire rack in the bottom of the pan.
Pour 3 cups of water into the bottom of the pan and cover the pan tightly with plastic wrap and then aluminum foil.
Place pan in a 250°F oven for 4 hours or until bones start to pull from meat.
While ribs are cooling, mix together Tony's Pork Marinade and brown sugar with 2 cups of rib drippings from bottom of pan.
Baste ribs with sauce and finish cooking over open fire grill to allow ribs to get a charred and smokey flavor.
When finished cooking ribs, cut them into 1 or 2 bone portions and drizzle White BBQ Sauce over the ribs … the messier the better!!
Join our
family
Bring a little spice to your email inbox with Tony Chachere's Creole Club!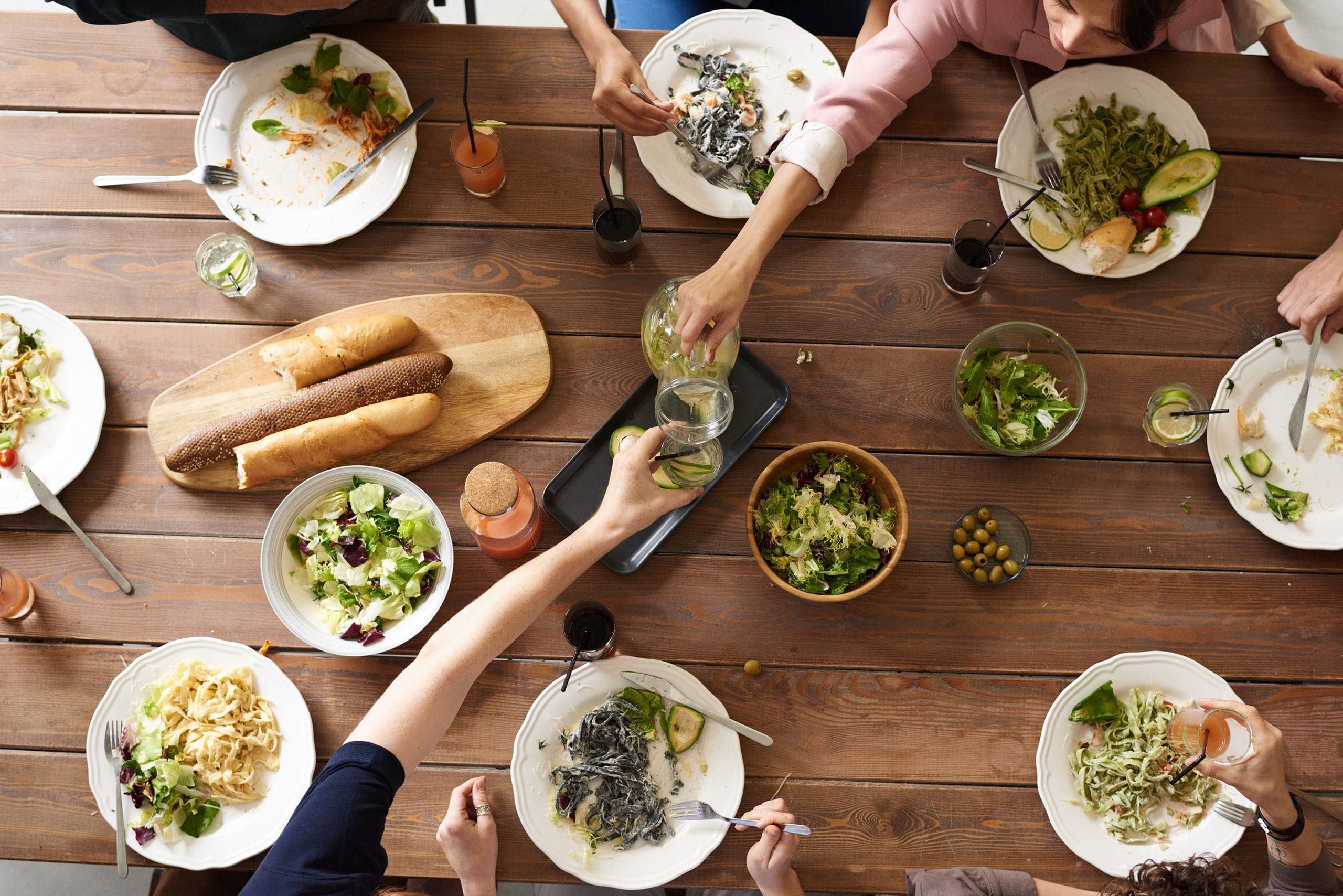 from our
Cajun Country Cookbook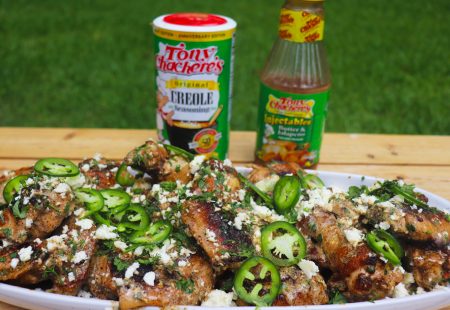 Creole-Elote Style Party Wings
@flychefaldenb takes all of the flavoring of Mexican street corn and turns it into a Creole-style…
Get Recipe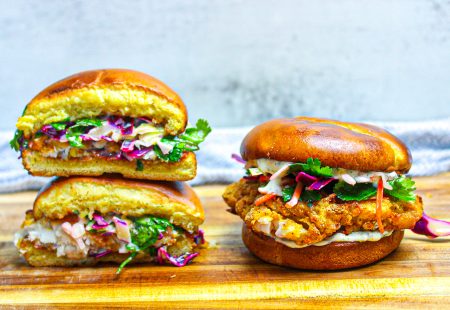 Air Fried Catfish Sandwich
Let the good times roll into your next BBQ or picnic with this Air Fried Catfish…
Get Recipe