Cajun Pepper Steak Pineapple Bowl
It's the perfect summer-inspired meal! Colorful, unique, and full of amazing sweet Creole flavors, these Cajun Pepper Steak Pineapple Bowls by High Heels & Good Meals are sure to be a hit with the family or for Ladies' Night out on the patio.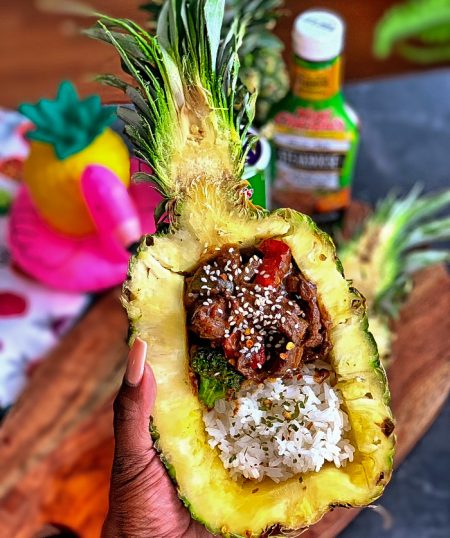 Shop Tony's Flavors In This Recipe
Ingredients
2 Pounds Ribeye, Thinly Sliced

2 Tablespoons Tony's 30-Minute Steakhouse Marinade

1/2 Teaspoon Tony's No Salt Seasoning Blend

2 Teaspoons Rice Vinegar

1/2 Tablespoon Sesame Oil

4 Teaspoons Brown Sugar

2 Teaspoons Soy Sauce (Low-Sodium)

2 Tablespoons Oyster Sauce

Cornstarch

1 Tablespoon Olive Oil

2 Cups Cooked Rice

1 Large Pineapple, Sliced and Scooped

1 Red Bell Pepper, Sliced

1 Green Bell Pepper, Sliced

3 Cloves Garlic

1 Cup Broccoli

Sesame Seeds, Toasted

Red Pepper Flakes (Optional)

Parsley Chopped for Garnish
Directions
Thinly slice ribeye. Then lightly season with Tony's No Salt Seasoning Blend and add to a bowl with Tony's 30-Minute Steakhouse Marinade.
Cover and place in refrigerator to marinate for 30 minutes. Leave marinating longer for a more intense flavor.
Slice pineapple in half and scoop out the middle on both halves. Set aside.
Prepare sauce for pepper steak by whisking together soy sauce, sesame oil, cornstarch, brown sugar, oyster sauce, and rice vinegar. Set aside.
On medium heat, add olive oil to a skillet and cook the sliced ribeye. Transfer the ribeye to a bowl.
In the same skillet, add sliced vegetables and sauté for 2 minutes.
Add sliced ribeye back to the skillet with the vegetables and mix to combine. Then add the pepper steak sauce and lower heat, let simmer for 2 minutes or until the sauce thickens.
Add 1 cup of rice to each pineapple half.
Add pepper steak to each pineapple half.
Garnish with toasted sesame seeds, chopped parsley and red pepper flakes. Enjoy!
Join our
family
Bring a little spice to your email inbox with Tony Chachere's Creole Club!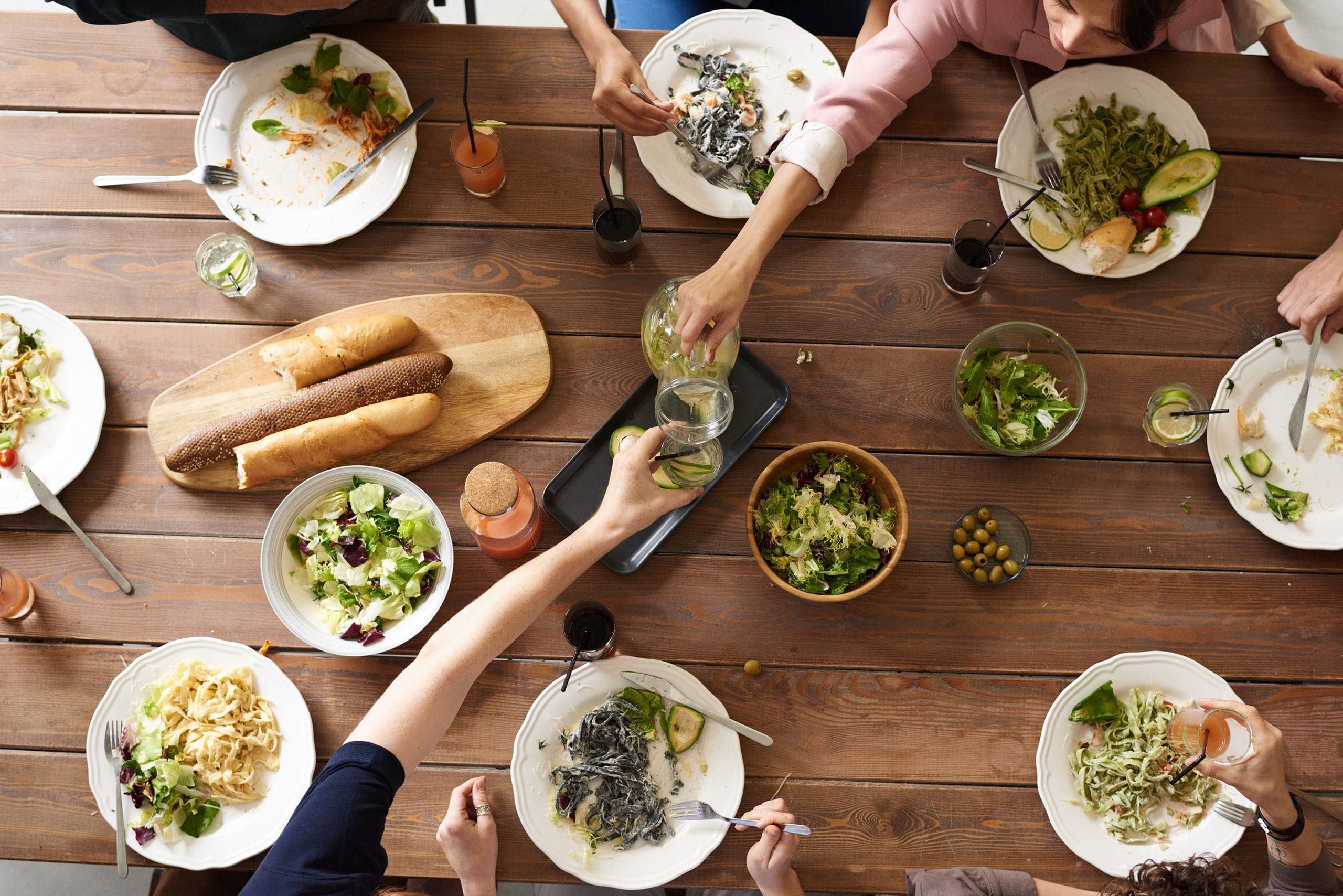 from our
Cajun Country Cookbook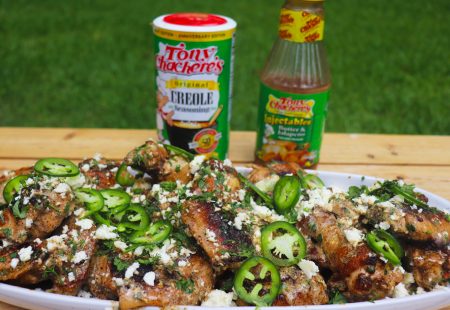 Creole-Elote Style Party Wings
@flychefaldenb takes all of the flavoring of Mexican street corn and turns it into a Creole-style…
Get Recipe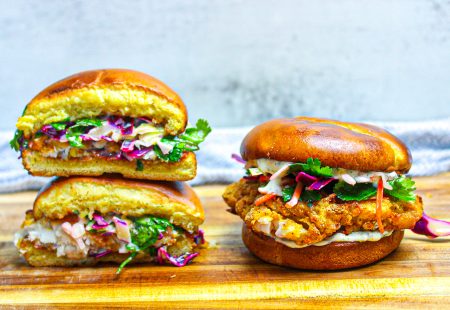 Air Fried Catfish Sandwich
Let the good times roll into your next BBQ or picnic with this Air Fried Catfish…
Get Recipe