Kids love it. Adults crave it. Macaroni and cheese is the ultimate comfort food! These days mac and cheese is going a little upscale. So, why not spice things up a bit? This Cajun Mac and Cheese by The Cooking Mom combines Andouille Sausage and Tony's No Salt Seasoning Blend. It's full of flavor but not too spicy!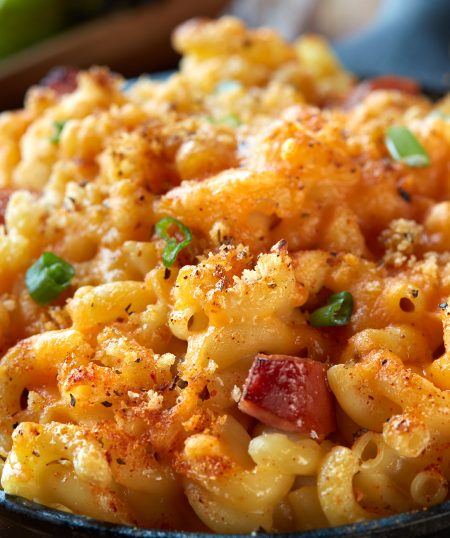 Shop Tony's Flavors In This Recipe
Ingredients
14 Ounces Andouille Sausage, Cut into Half Moons

3/4 Cup Green Onions, Sliced and Divided

16 Ounces Cooked Elbow Macaroni, Cooked al dente and Drained Well

4 Tablespoons Butter, Divided

2 Tablespoons Tony's No Salt Seasoning Blend, Plus 1-2 Teaspoons for the Top

3 Eggs

1 Cup Sour Cream

3 Cups Milk

5 Cups Shredded Cheddar Cheese, Divided

1/2 Cup Panko Breadcrumbs

2 Teaspoons Dried Parsley
Directions
Preheat oven to 375°F.
In a large skillet, brown Andouille Sausage over medium heat for 2-4 minutes or until it just starts to get a bit browned.
Add 1/2 cup green onions and cook another minute or two until the onions start to get soft.
In a large bowl toss the hot cooked pasta with 3 tablespoons of butter. Add 2 tablespoons of Tony's No Salt Seasoning Blend to the macaroni.
In another bowl, whisk together eggs, sour cream and milk until smooth.
Next, mix into the macaroni 3 cups shredded cheddar cheese and egg mixture. Stir in sausage and onions. Stir well to combine.
Spray a 9×13-inch casserole dish with cooking spray. Spoon macaroni mixture into casserole dish. Sprinkle remaining 2 cups of cheese over the top.
Melt the remaining 1 tablespoon of butter.
In another bowl, mix together melted butter with panko breadcrumbs and dried parsley. Sprinkle breadcrumb mixture on top of casserole. Sprinkle a teaspoon or two of Tony's No Salt Seasoning over the top.
Bake for 30-40 minutes or until bubbly and golden on top. Top with 1/4 cup fresh chopped green onions.
NOTES:
This is also delicious baked in one large cast iron skillet or 6 to 8 individual mini cast iron skillets. If baking in mini skillets, baking time will be 18-25 minutes.
Join our
family
Bring a little spice to your email inbox with Tony Chachere's Creole Club!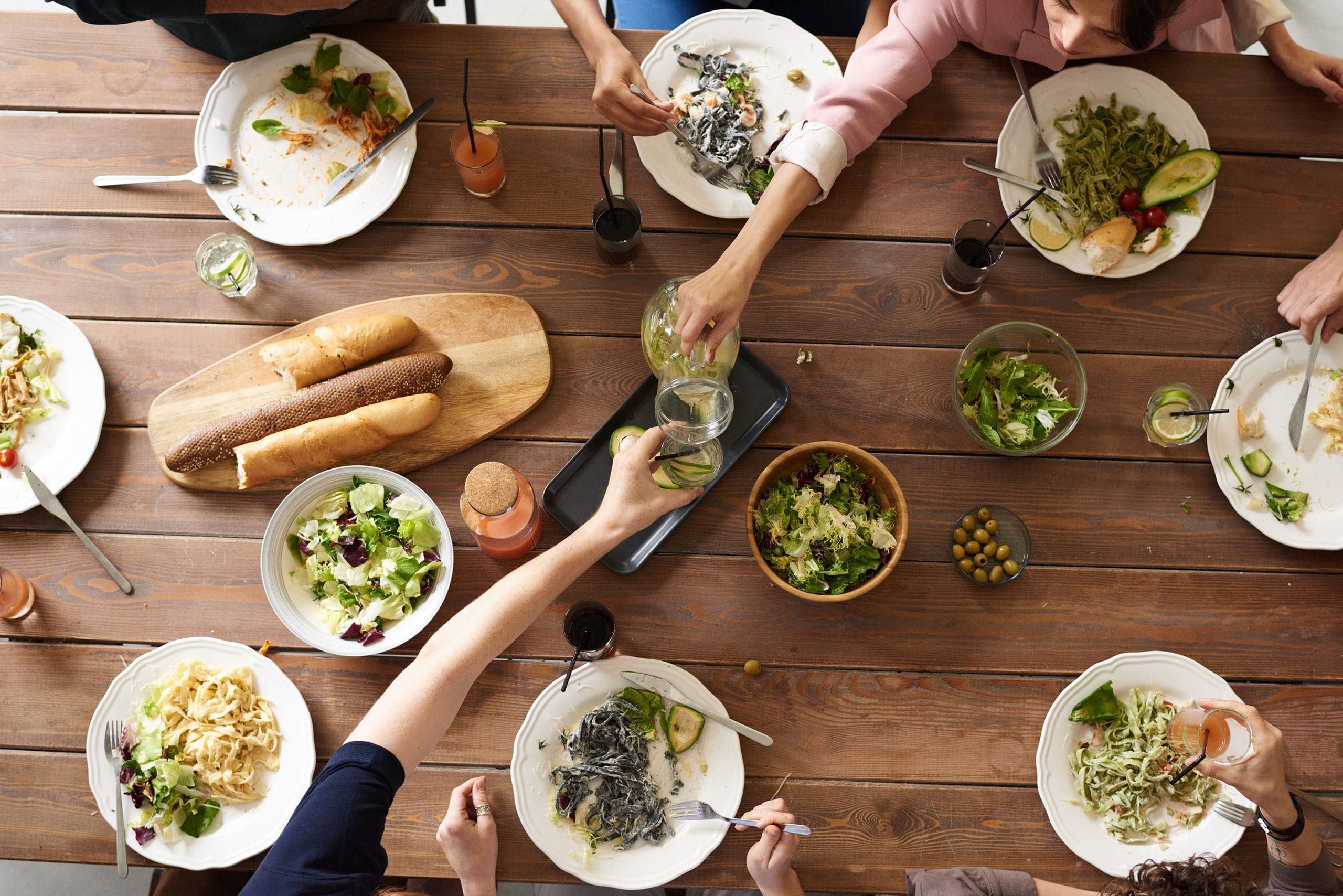 from our
Cajun Country Cookbook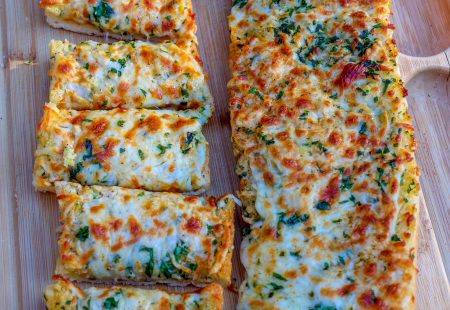 Seafood Boil Garlic Bread
Creamy, crunchy, and creole! The way @flychefaldenb just put all other garlic bread to shame with…
Get Recipe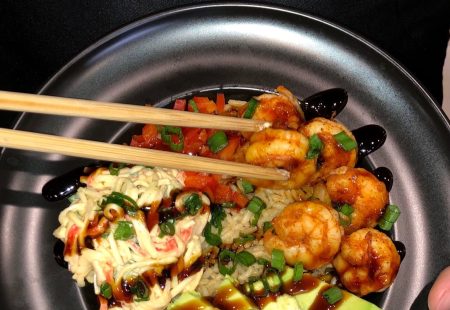 Creole Poke Bowls
We love how @capt.cooking gave this fan-favorite a creole twist! These Creole Poke Bowls are bold,…
Get Recipe